WiFi connected but no Internet access! Help! Oh yes, how many times have I seen topics on forums called with these exact words. So many various phones, PCs, routers involved, so many possible reasons of the same problem and so many solutions that can help in one case but don't work in another.
Usually the issue looks like the following: you select your WiFi network, the authentication passes normally and then you see familiar Connected near you WiFi network name (SSID). But the problem is that in a few seconds the notification No internet appears next to it. In such cases you can see:
Connected (No internet, secured) near WiFi network name or WiFi has no Internet access. Tap for options in the notification panel on Android devices.
Internet may not be available. Connect to another network on Samsung Galaxy devices;
a yellow triangle with the exclamation mark on the network icon on Windows machines and again this error "No Internet".
In this guide we collected all possible solutions that should help you fix the problem and get rid of Connected, no Internet, No internet access, Internet may not be available and similar errors on Windows PC and various mobile devices.
We must admit that there is no nuclear solution to fix the problem in one click. That is why you have to try all methods listed below. Hopefully, one of them will work in your case. Do not skip steps and you will hopefully find out why you have WiFi connected but no Internet.
WiFi "Connected, No Internet". What does it mean?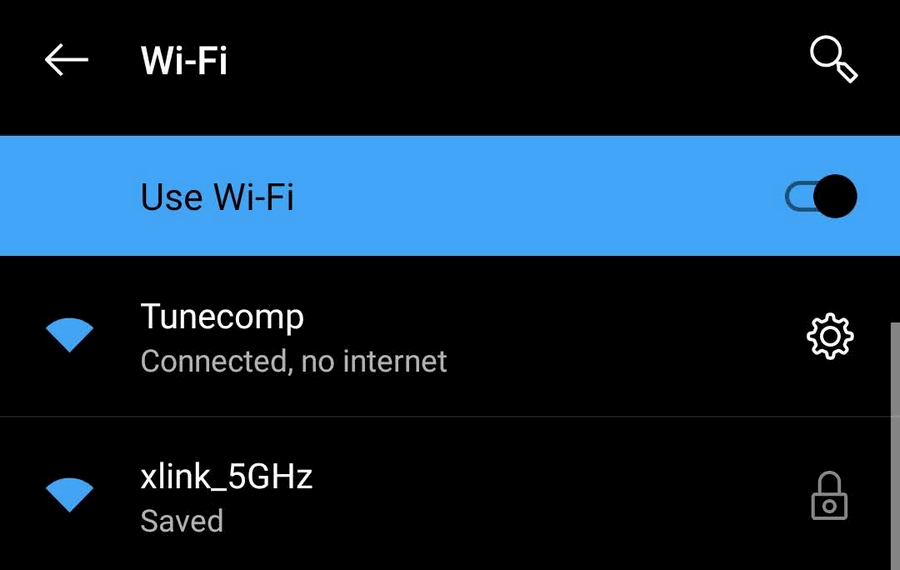 Basically "No Internet" WiFi error means that your client device (such as an iPhone, Android phone or a computer running Windows) has successfully connected to your WiFi router, obtained a local IP address (for example, 192.168.0.101) but there is something that prevents it from connecting to Internet over WiFi (to WAN over the LAN in other words).
In most cases you can even gain access to other machines and devices on the local network, such as laptop, TV, NAS, watch films, view photos and listen to music from shared folders but you can't open neither a website in a browser nor use apps like YouTube or Skype that require a permanent Internet link.
Many of you may say "haha! the gateway address is missing or incorrect! That's why you have WiFi connected but no Internet access!". But the things are not that easy. In a few minutes after you begin troubleshooting you will convince yourself that your phone, Windows PC, router and even the Ethernet cables can be the culprit.
This doesn't mean you should surrender and call the tech guy from your ISP to fix your trouble with Internet access. We advise that you first read this article and try our tips before you call them. Maybe you will be able to restore your connection with the global web over WiFi by yourself.
Remember: "WiFi" is not "Internet". Thus, if you are successfully connected to a WiFi hotspot, it does NOT automatically mean that you have Internet connectivity. And there are many reasons for this.
WiFi Connected But No Internet Access — 12 Solutions to Fix the Issue
We arranged our tips in a convenient order – from more frequent and easy to apply to more complicated and less frequently happening. This should make all steps logical and help us first eliminate minor issues and then proceed to troubleshooting of more serious problems with the network access and Internet connection.
1. Check if the Internet cable is properly connected to WAN port of your router
If the cable is not connected to Internet (WAN) port you will have working WiFi but no Internet access. Ensure your Ethernet cable is well-attached and the connector is not broken. Replace the patch cord is it is damaged.
By the way, the same issue emerges if you start the hotspot on your Android phone but forget to turn on mobile data: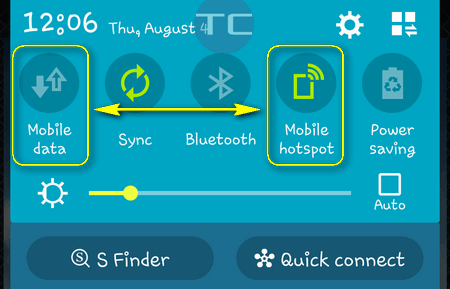 As a result your laptop or PC connects to wifi hotspot but there is no internet on it.
Also check: have you paid for your Internet? Log in to your client area at your ISP's website and ensure you have enough money on your account. Contact ISP support if necessary.
2. Reboot Your Router to Fix "No Internet" WiFi Error
Log in to the router's web interface and reboot it to exclude the accidental glitch.

Besides that, you can power cycle the router by its "Power" button or by simply disconnecting its power supply from the outlet. A simple reboot is often a good fix to many WiFi problems and weird glitches. Read this guide if you cannot access your wireless router settings page. You will find a lot of tips how to find out the router IP and finally do it.
3. Turn off Your Antivirus (Very Common Reason of "No Internet" Error)
From time to time antivirus programs turn out to be the reason of the notification Secured, No internet on Windows. Try to temporary disable protection and check if you have the Internet access. If the Internet works when you unload your Antivirus try the following solutions:
disable its Firewall (or Network Shield) component.
Go to Network settings > change adapter options > right click WiFi > uncheck the driver of your antivirus.
Disabling your antivirus is not a fix itself. But if the Internet connected after you turned your antivirus program you can now think how to cope with problem. For example, disable the firewall component. We have never met such situations on Android, but you can also try to uninstall the anti-virus app on your mobile device to ensure it is not the culprit.
4. Change Wireless Channel
Log in to your router's web interface, find the advanced wireless settings and change the wireless channel. Use the Android app called WiFi Analyzer to find the best channel to fix the problem with your WiFi hotspot: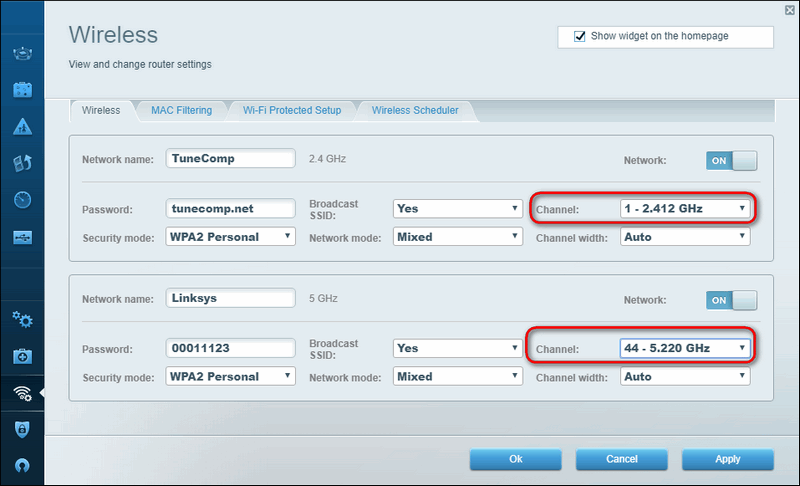 5. Change the Region on Your Router
Sometimes incorrect region settings can cause issues with wireless network. In some cases you will have wifi but no internet. In other cases you can have unstable Internet connection with interruptions. Websites can not load and your browser will show "404". Ensure you have selected your country or region: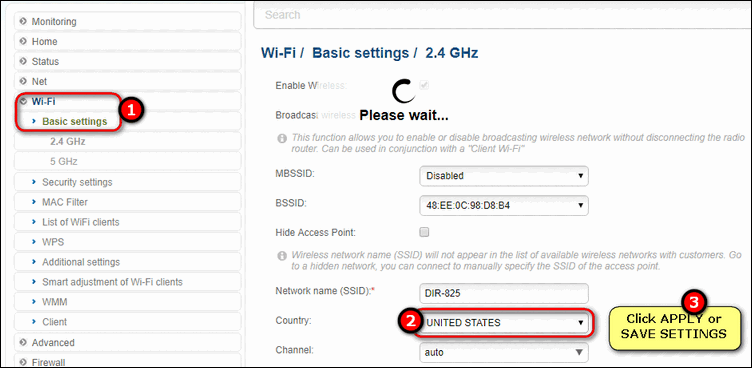 6. Change 802.11b\g\n Standard for WiFi
Take into account that if you select 802.11 n only mode on your router old client devices (like old laptops, smartphones and tablets which don't support N standard) will discover but won't connect to your WiFi hotspot.
In most cases it will be optimal to select 802.11 b/g/n mode (often it is called 11 bgn mixed):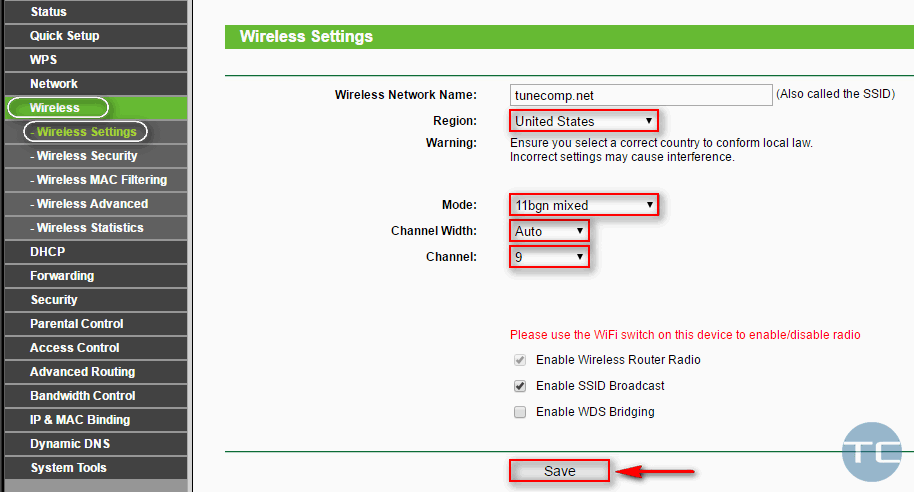 The same applies to the 5 gigahertz range. Select a/n/ac/ax mixed mode and reconnect your client device.
Don't forget to save settings!
7. Ensure You Have Proxy Disabled
The proxy is rarely used nowadays. In most cases you don't need to specify proxy to gain access to the Internet. Very often malware sets up proxy to trick users into visiting fraudulent websites. In this case you may experience the following problems with your Internet connection:
websites load extremely slow;
there are a lot of ads on all websites (ads are injected into normal websites, you are redirected to unwanted websites, third-party intrusive ads pop-up in new tabs and new browser windows as you click on any link);
you can connect to WiFi but there is no internet.
Turn off proxy server in Windows: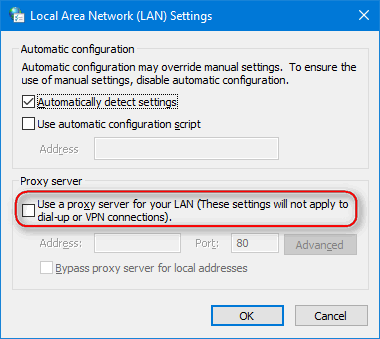 Disable proxy on your mobile: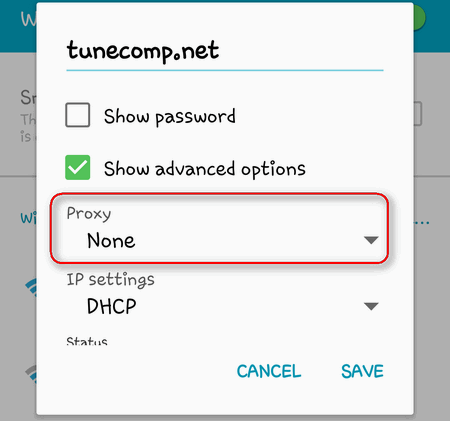 8. Repair Your Network Adapter to Fix "No Internet Access" on Windows 10
9. Reset WiFi Settings on Android
To reset network settings:
head to Settings > System > Reset Options > Reset WiFi, mobile & Bluetooth:
and finally tap RESET SETTINGS:
After that you will be asked to provide your security pattern to confirm the reset:
These steps can often fix the network glitch on your Android device causing the frustrating situation when your phone is connected to WiFi but can't reach the web.
10. Update Drivers for WiFi Adapter on Windows PC
You should try to update your WiFi Adapter driver software. It is a high probability that it will fix problems with your wireless networking and you will hopefully make your PC connected to Internet over WiFi.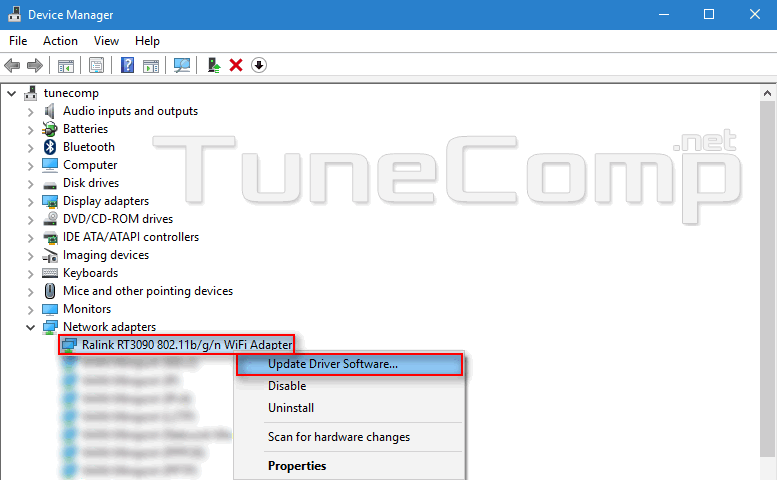 a) First of all, we advise to search for new driver on Microsoft Update servers: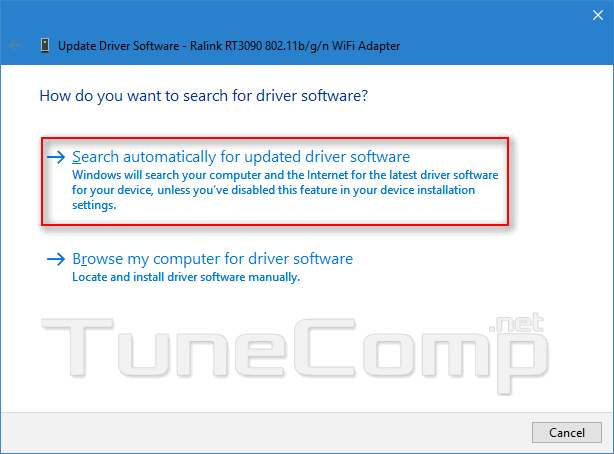 Downloading a new driver for 802.11 WiFi adapter: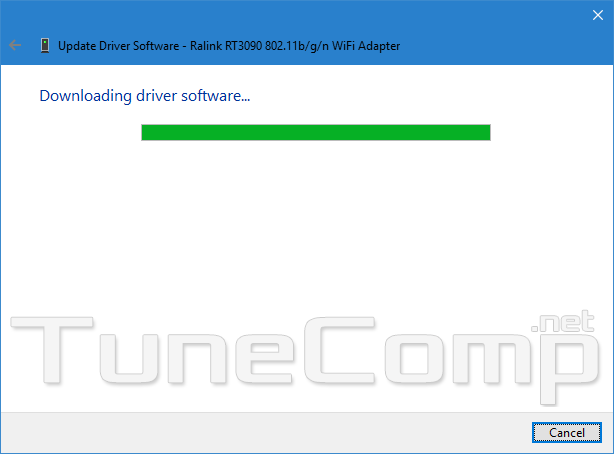 Finally you will see the message about the successful driver installation: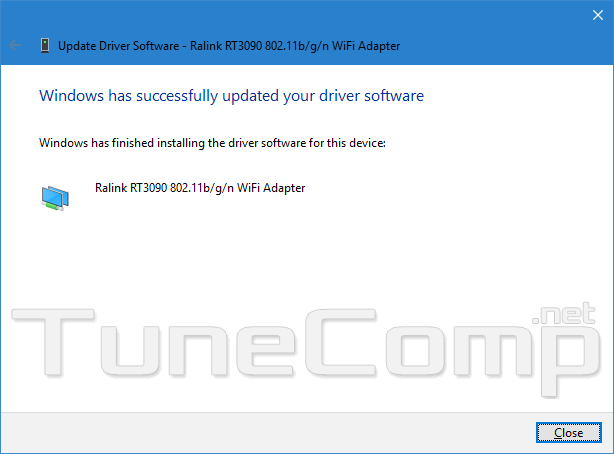 b) If this did not solve your problem with Internet connection, try to install a different driver compatible with your Wireless Network Adapter.
Click Browse my computer for driver software:
Click Let me pick from a list of device drivers on my computer and click Next: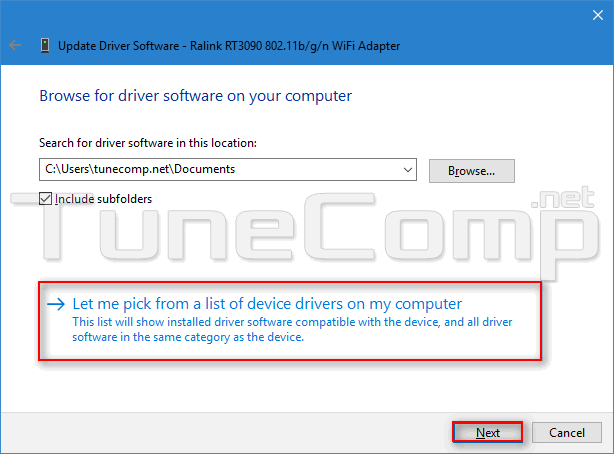 Unsure you set the checkbox Show compatible hardware.
Select the driver that you want to try.
Click Next to install the driver: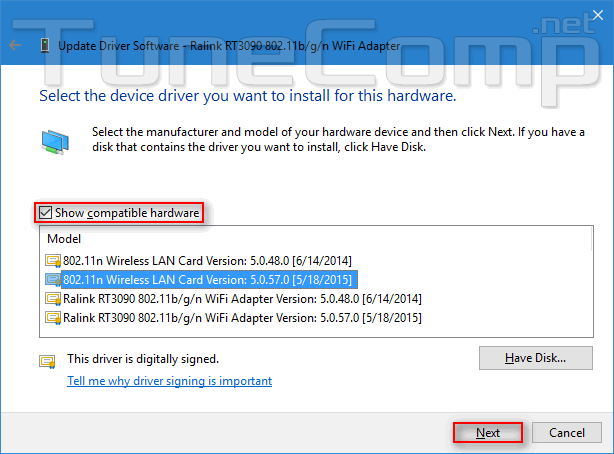 11. Remove Malware
You may not believe me but a lot of network-related problems can emerge due to malware activity. Actually, malware is often the culprit of various unexplained problems that can manifest themselves in different ways.
All system settings can be totally okay, but your Windows PC will keep telling you Connected, No internet under your Wi-Fi network name. Don't skip this step even if you are 100% confident that your PC or phone is not infected. Malware can be the cause of the network problem that you still can't fix. Use the best utilities to check your device for viruses, malware and adware and remove them.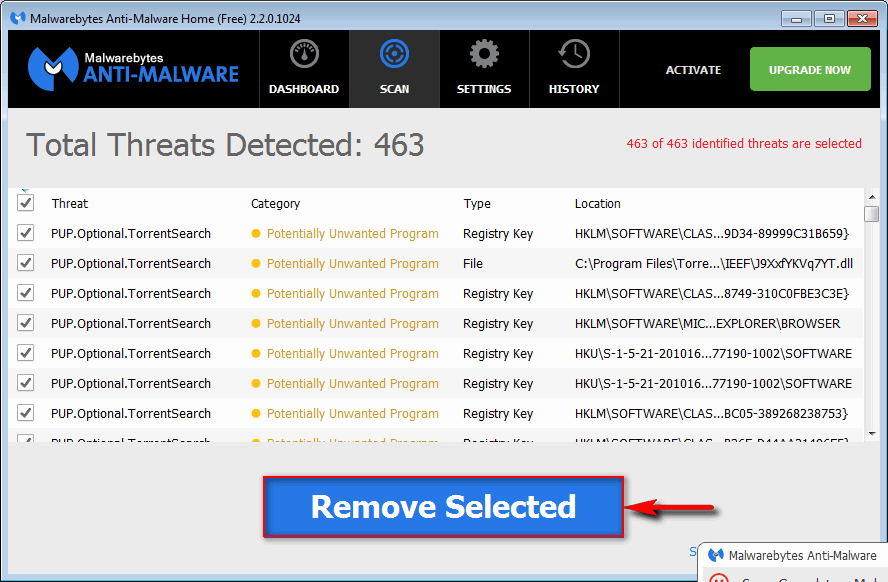 If you have "No Internet" WiFi-related error on your mobile device you should also check your phone for malware using Malwarebytes Security app: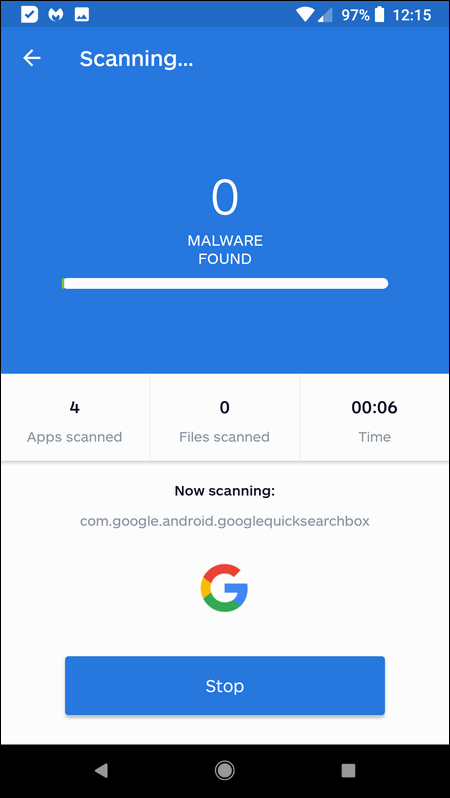 12. Factory Reset Your Android Device or Windows 10 PC
Perhaps, this option is the last resort to fix problems related to WiFi and "No Internet access" error in particular.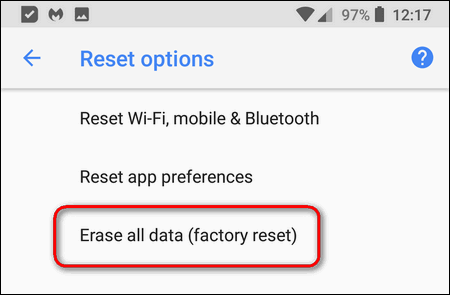 So, if you tried all of the above but there is still no Internet access you can resetting settings on your Android device or Windows PC to finally get rid of the issue. For that purpose on Android you should go to Settings > System > Reset Options > Erase all data (factory reset) and tap on RESET PHONE:
On Windows 10 you should launch the Settings app, then select Update & Security > Recovery and click on Get started in the Reset this PC area: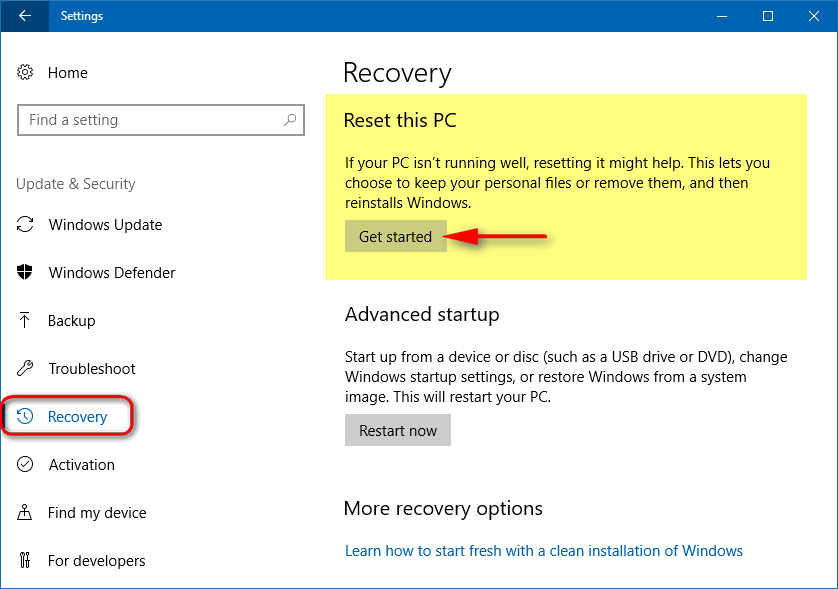 Third-Party Programs as the Cause of "WiFi Connected, No Internet" Error
You may be surprised but the problem of "no Internet access" can appear due to third-party programs installed on your PC, antiviruses in particular.
More than once we heard people complain Avast Antivirus has been seen in causing similar problems with wireless networking. Therefore, if you are currently using Avast or any other third-party antivirus or firewall program, try to:
temporarily stopping the protection to see whether or not it affects Internet connectivity over WiFi;
restoring its settings to defaults;
uninstalling and rebooting. Yes, some complicated programs designed for complex proactive protection install various virtual network filters, adapters, etc, that can mess up Windows networking and break Internet connectivity especially if users modify their settings manually.
Video Guides
If it is convenient for you, you can watch video guides about how to troubleshoot the "No Internet" issue on Windows PC:
…and on Android device:
WiFi Connected but No Internet Access: Wrapping Up
In the conclusion, we'd like to say the following. Unfortunately we can't test out the troubleshooting guide on every phone or laptop model that ever existed. That's why it is very important that you share your experience in the comments.
Please, tell us which solutions worked for you and fixed the problem with Internet access over WiFi connection on your particular device or wireless module. Maybe the method you describe will help somebody with the same piece of hardware. Thank you and good luck!