Here you can find the list of the best malware removal tools for Windows 10/8.1/7. They all are free to use. Click on "Full guide" and you will see the detailed step-by-step guide on how to download malware removal utilities and remove malware, PUP and viruses from your PC.
We don't recommend well-known antivirus programs on this page, because they are usually good at detecting and removing ordinary viruses, while this article is about removing serious malware.
Best Malware Removal Tools for Windows 10
First things first, here is the list of my favorite anti-malware programs for your PC.
This means that I recommend the following tools because I have been using them for years for detecting and killing malware, trojans and PUPs (potentially unwanted programs) and I am extremely satisfied with their results.
1. MalwareBytes
Malwarebytes (formerly Malwarebytes Anti-Malware, a.k.a. MBAM) is one of the best utilities designed to detect and remove malware, adware, trojans, rootkits and other malicious software & code.
Not so successful in killing adware as AdwCleaner is but is great to remove complicated malware.
The program has a paid version that provides a real-time protection while the free version works as an on-demand scanner. Malwarebytes will remove all detected threats without asking to pay money.
You can download it from the official website.
2. AdwCleaner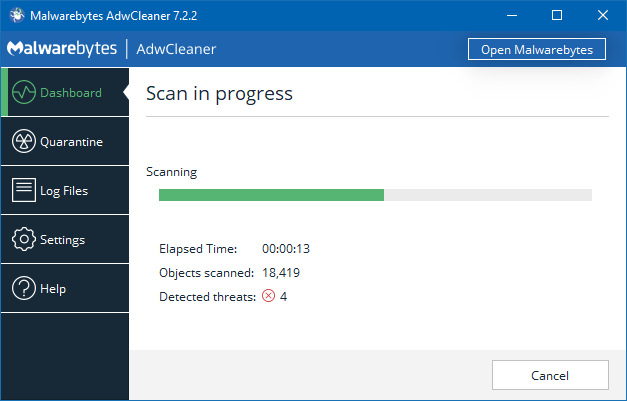 A powerful utility designed to detect and remove malicious software: adware programs and extensions, browser hijackers and unwanted programs. Lite and fully automatic.
The tool doesn't require the installation – you need just to download and launch the executable file to clean your computer from adware and its traces.
In 2016 AdwCleaner utility was acquired by MalwareBytes.
3. HitmanPro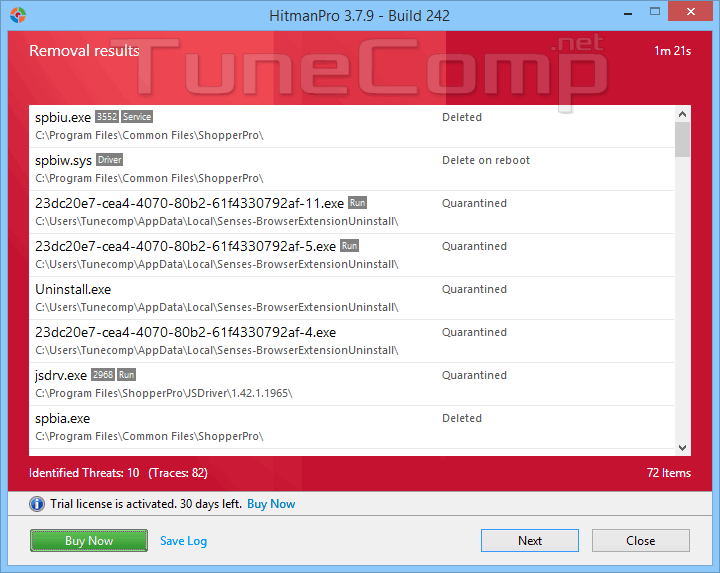 HitmanPro is a great utility to remove winlockers, ransomware as well as hijackers and ordinary adware.
It has powerful behavior-based techniques that allows to detect and remove so called "zero-day" malware.
You can use HitmanPro for free during 30 days. But it is fully functional during this period of time and won't ask you to pay for cleaning your Windows PC from malicious or unwanted software.
In my practice, more than once this program has helped me to cope with the complicated malware and the annoying adware infections, while I already was about to give up because other utilities for removing malware seemed unable to kill infections.
To my great surprise HitmanPro magically coped with cleaning all the traces of malware each time when I resorted to the utility as a last option before reinstalling damaged Windows.
More Programs to Remove Malware
As you may understand, there is no universal utility to remove malware and you may face the case when even your best tool is unable to kill the threat for some reason.
So now, it's time for a list of anti-malware utilities that are not so good in my opinion but nonetheless can turn out useful for killing malicious programs. I use them from time to time.
Zemana AntiMalware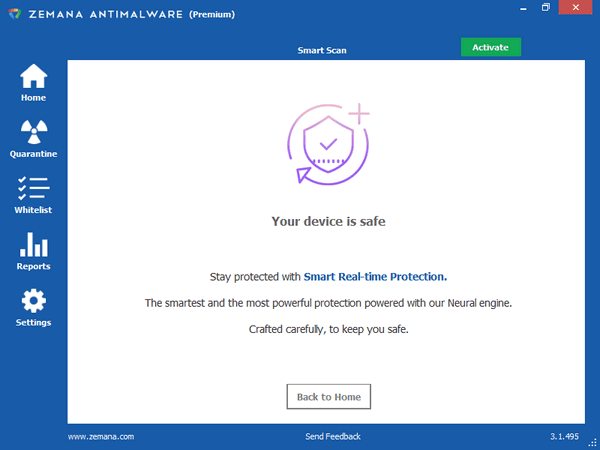 Zemana is a great program and I think, I will move it to the Best Malware Tools section soon.
I have been using the tool periodically since 2016 and can say that it is rather powerful at removing various types of fraudulent software. Its Neural Engine is one of Zemana's powerful components.
Download: https://www.zemana.com
RogueKiller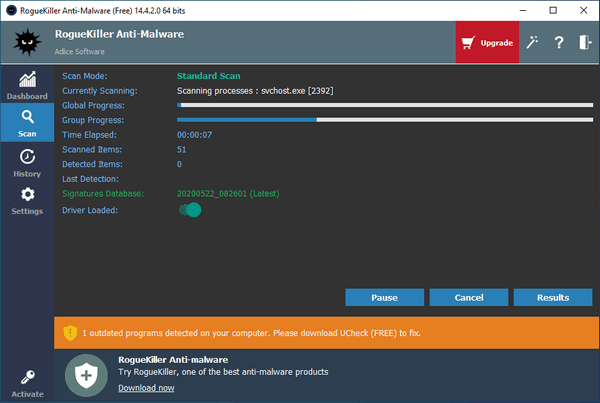 Here is yet another powerful malware removal tool that I often use as a second opinion malware checker after cleaning the system using my favorite AdwCleaner.
RogueKiller is good at finding malware or its triggers in Windows processes, services, malware launchers in the system scheduler and even can successfully clean your hosts file.
Download: https://www.adlice.com/download/roguekiller/
SuperAntiSpyware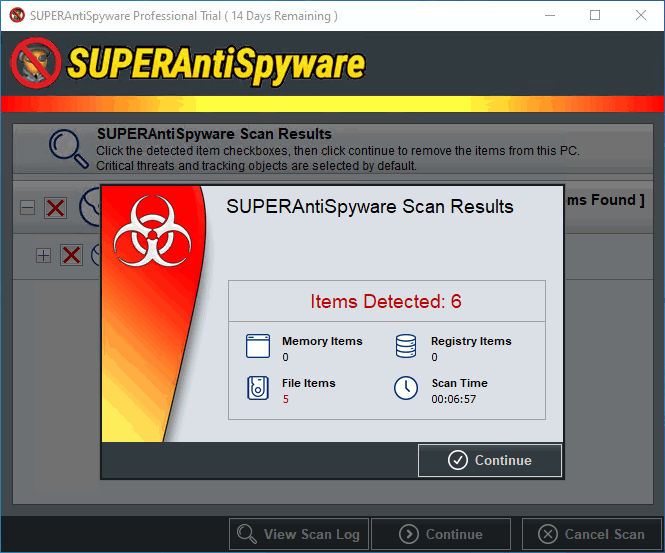 As is clear from its name, the utility aims at killing spyware but it is also good at detecting and killing malware, adware, PUPs, rootkits, browser hijackers and key loggers. You can download it from https://www.superantispyware.com
The Last Option: Microsoft Malicious Software Removal Tool
Microsoft Malicious Software Removal Tool (MRT) is a built-in tool that you can find in your Windows 10.
It is not very successful in detecting and killing malware but if you cannot download any other tool mentioned above (for instance, due to no internet connection or severe system infection when the browser is blocked and you don't have any other PC or smartphone at your hands) you can start fighting malicious software with scanning your PC using MRT.
You don't need to search for or install anything – Malicious Software Removal Tool is already present on your PC. All you need to do is open Windows explorer, find and launch the executable file:
C:\Windows\System32\MRT.exe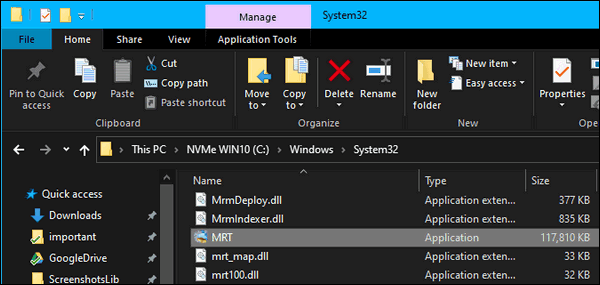 Best Tools to Remove the Traces of Malware
If you have already got rid of malware on your computer, it is highly recommended to clean its traces.
Tool #1
Actually, the tool #1 is AdwCleaner again, but it has been already mentioned above. So, if you've used Malwarebytes to kill the threat, run AdwCleaner afterwards anyway.
The second tool we recommend to clean malware remains and traces is NetAdapter Repair All in One.
NetAdapter Repair All In One
The utility is able to fix the majority of network problems: reset hosts, remove harmful routes, clear malicious DNS servers, etc.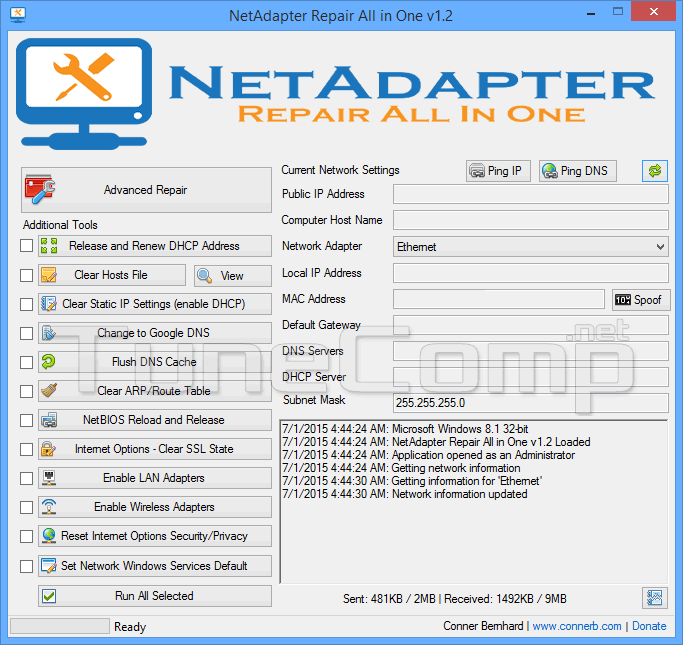 Chrome's "Clean Up Computer" Tool
Google Chrome has a built-in tool for cleaning the browser from malicious items. Some time ago it was called Google Software Removal Tool but now it is a part of the Chrome browser.
It detects and removes fraudulent browser extensions, malicious cookies and various other traces of malware and adware.
Type chrome://settings/cleanup in Chrome's address bar, hit Enter and click Find:

How to Prevent Malware Infection
How to Remove Malware: The Conclusion
Malware is often a big problem especially for beginners but it is not to hard to remove it. Note, that you don't need to use every tool mentioned on this page to eliminated threats.
In most cases it is enough to use MalwareBytes to kill malware completely. In some cases you may need some other program like HitmanPro as a second opinion scanner to ensure that nothing have been missed by the first utility.
As soon as you see there is no severe malware activity on your computer any more it would be advisable to run AdwCleaner to clean your machine from unwanted programs and use NetAdapter Repair to restore your network settings: reset TCP/IP stack, clean Hosts, switch to proper DNS servers and perhaps delete static routes that malicious software often adds.
If, after you have completed all these steps, you still observe weird third-party ads or self-opening tabs in the browser you should inspect your browser for the presence of unwanted extension and remove them if found.
The thing is that there is a lot of fraudulent extensions disguised as Ad Blockers, online shopping assistants, whatever, that do nothing but inject third-party ads into websites right from your PC.
Read our Adware removal guide: https://tunecomp.net/adware-removal/