Read about how to remove malicious programs and viruses with Malwarebytes. In this article you will find a detailed step-by-step guide on how to download, install a free version of Anti-Malware and remove malware from your PC, smartphone or tablet.
What is Malwarebytes
MalwareBytes is a powerful anti-malware tool for detection and removal malware like trojans, worms, rootkits, rogues, spyware, etc.
Premium version provides a real-time protection including Malicious Website Blocking, Hyper Scan Mode and more.
Free version works as on-demand scanner. It is a great tool for curing the infected computer.
How to Download
How to Install
Launch the downloaded installer: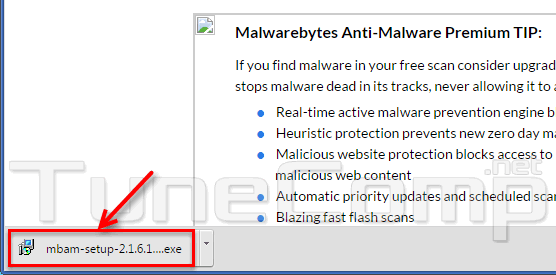 Press Run – Next-Next-Install…
Uncheck the flag Enable free trial .
Press Finish: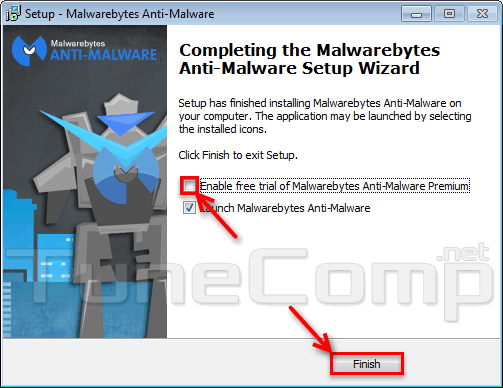 How to Remove Malware Using the Utility
Press Scan Now:
After the scan is finished press Remove Selected: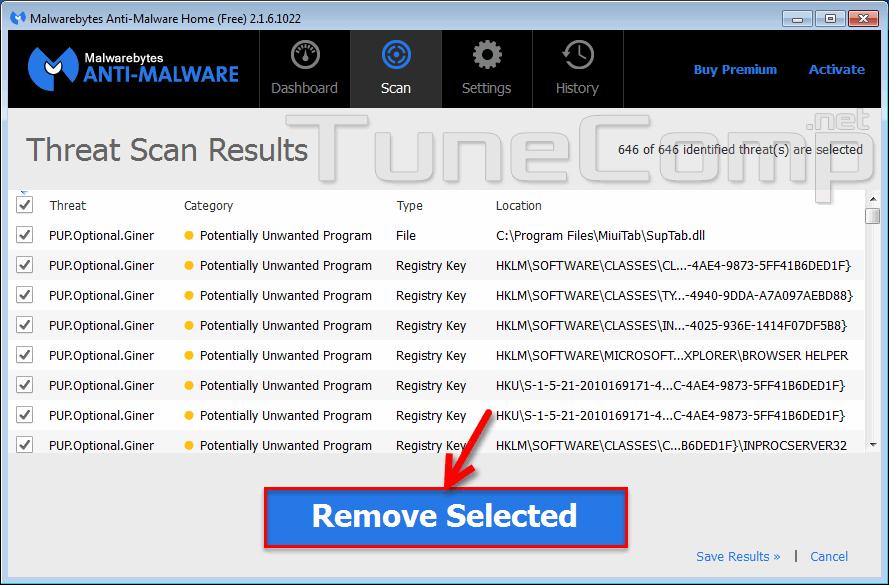 That's it