New feature has arrived! Now you can use Skype without installing the application. You can log into your account right from Chrome, Opera, Firefox or Edge.
Benefits of Skype for Web
1. You do not have to install the application.
2. You can use the web version of Skype on any device even if it is not compatible with the application.
How to Run Skype in Your Browser
First, go to web.skype.com
Now, enter your username and password in corresponding fields:
In a few seconds you will see the web version of Skype. It has very much in common with the application.
Then, click Get the plugin if you want to make audio or video calls: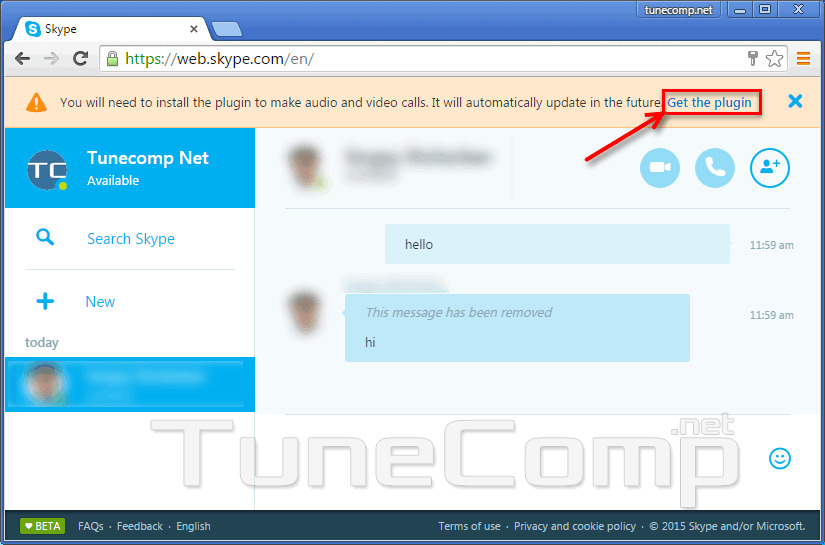 Install the plugin for Internet Explorer

or for Google Chrome:
That's all. You are ready to use Skype for web.
Select people in your contacts and chat or call. The web version is designed to be very similar to the original app.