In this guide I will explain how to enable the full screen mode by hiding the navigation bar buttons on Samsung Galaxy S10, S9, Note 10, 9 and similar models running Android 9 Pie with Samsung's One UI.
In Android 8 you could hide the navigation bar but you had to retrieve it to navigate. With Android 9 Pie update you can completely hide the navigation bar with all buttons and finally make the gorgeous screen of you Galaxy S9 or Note 9 clean of all that stuff. And here is how you can switch to gestures on One UI without any visible nav icon/button.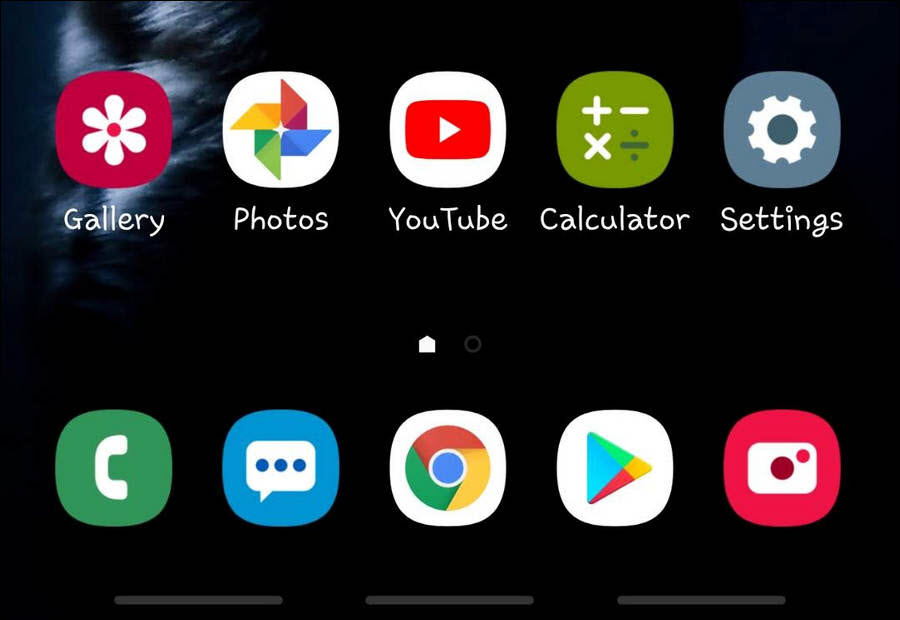 Earlier in Android 8
If your Galaxy S9 or Note 9 is still running under Android 8 all you can do is double tap on a dot on the right in your navigation bar to hide software buttons.

Once you've hidden the navigation bar, you can make them temporary show up at any time by swiping from the bottom of the screen.
How to Hide the Navigation Bar and Enable Full Screen Mode with Gestures on Galaxy S9, Note 9
Go to Settings: 
Tap on Display: 
Scroll down and enter the Navigation bar section: 
Switch to Full screen gestures.
(Optional) Disable Gesture hints. This will free up a little more space at the very bottom of your screen by hiding those three lines that give you hints where to swipe for Recents, Home and Back buttons functions: 
Once you've done it, all you need to do is swipe from the bottom of your screen. Swiping from the center works as if you pressed Home and so on. By the way, you can also change the button order even if they are actually hidden. This setting (Button order) is on the previous image as well.
How to Quickly Toggle the Navigation Bar
After you have set everything up, you can switch on and off the navigation buttons from the quick settings panel. Just make sure that the corresponding tile is added (by default it is there – just swipe to the left to see the second page):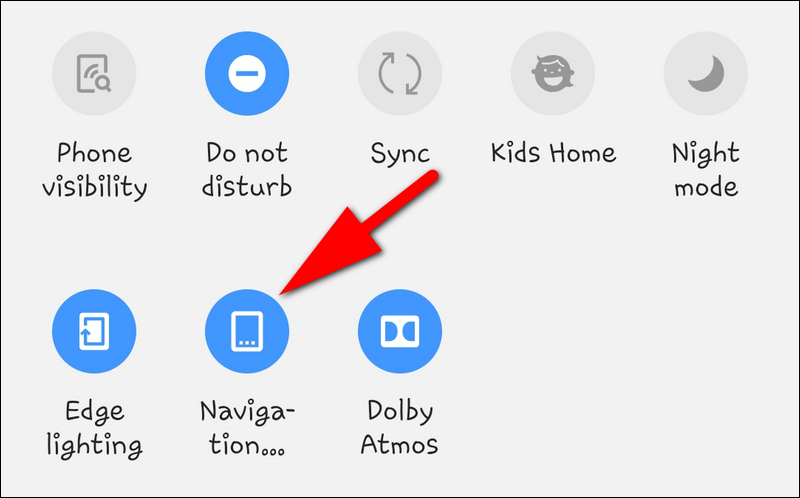 When the Navigation tile is active in the Quick Settings the buttons will be displayed at the bottom of the screen and gesture navigation will be disabled.
Wrapping Up
Navigate on your Samsung Galaxy S10, S9, S8 (hopefully it will get Android Pie soon) using gestures that is so cool and modern. If you have any questions, drop a few lines below. Have a nice day!