The easiest way to remove harmful or unwanted extensions, applications and add-ons from Internet Explorer, Chrome, Opera, Firefox and other browsers. A very useful way to get rid of adware extensions nowadays.
Download and install CCleaner
Download CCleaner from the official website: ccleaner.com
The download process should start automatically.
Launch the downloaded file:
Install CCleaner (there is no bundled soft in installer):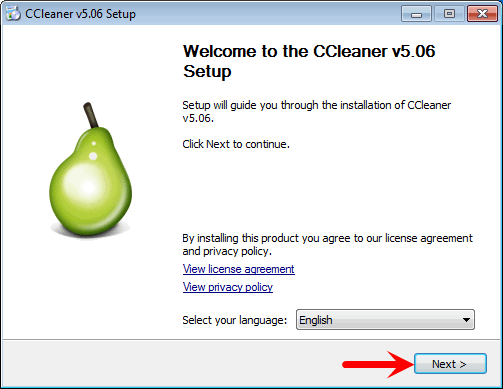 Start the program.
Removing extensions in CCleaner
1. Go to Tools
2. Click on Startup.
3. Select the browser.
4. Select the unwanted add-on or extension.
5. Press Delete:
Most likely you will need to remove the extension from all browsers. In this case repeat from step 3 for every browser.