What is HitmanPro
HitmanPro is a powerful malware removal tool. It has a fully-working 30-days trial version. HitmanPro does not need to be installed and is very easy to use. It is great as a second opinion anti-malware scanner because:
it is very successful in detecting various viruses, trojans, rootkits, etc;
it is designed to work alongside existing security programs without any conflicts.
Download HitmanPro
Download HitmanPro from the official website:
www.surfright.nl/en/downloads/
Choose 64-bit only if you are going to cure a 64-bit Windows operating system.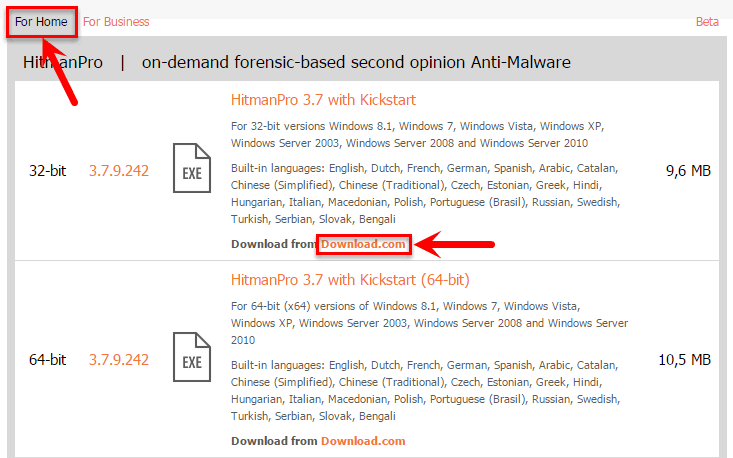 Click Download now: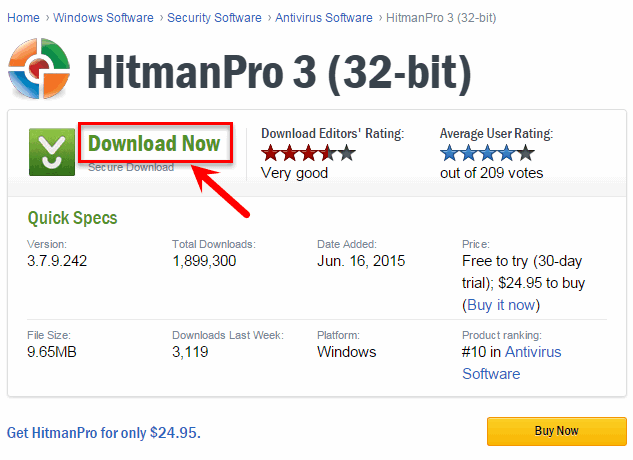 How to remove malware with HitmanPro
Launch the downloaded file HitmanPro.exe: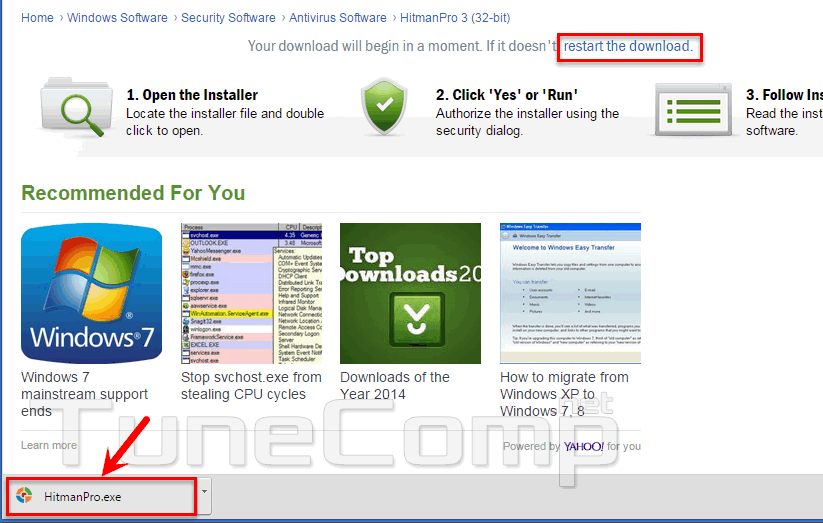 Press Next: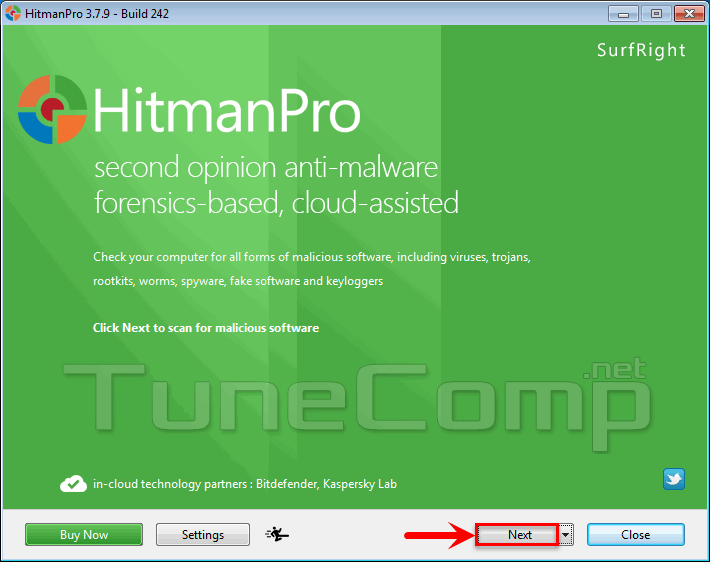 Set the checkbox I accept… and press Next: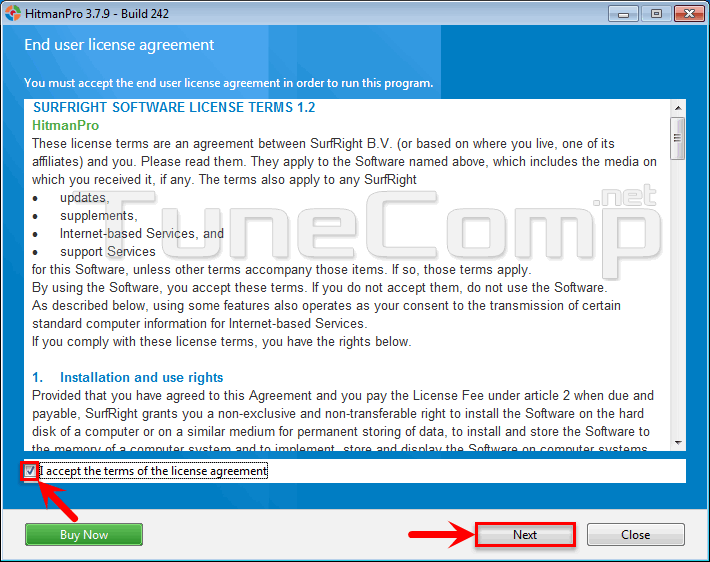 If you want to start removing the malware as quickly as possible:
Select No. I only want to perform a one-time scan…
Unset the checkbox Please e-mail me…
Press Next:
After you pressed Next the scan process starts:

When the scan is over you can see all found malware.
Press Next:
Press Activate free license:
Enter your e-mail twice and press Activate:
This message means the 30-days trial version is ready to work. Press OK and Next: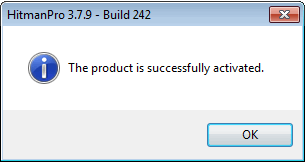 Right after you press Next the removal process starts. Please wait: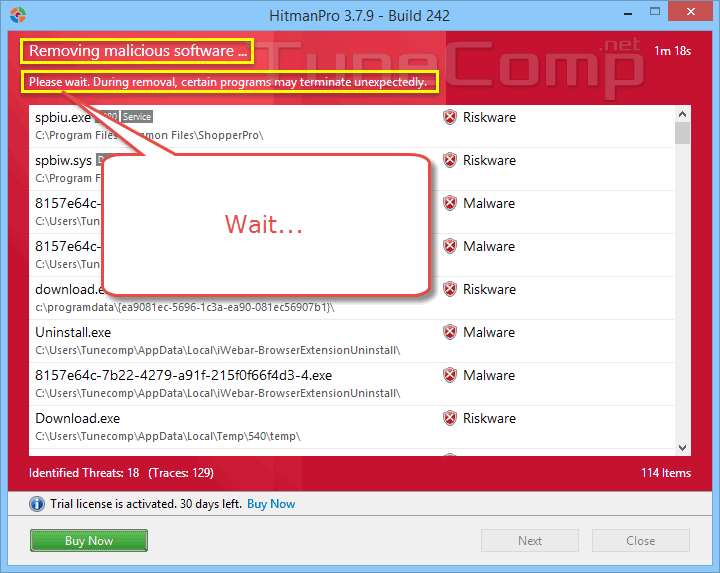 Here you can inspect the removal results: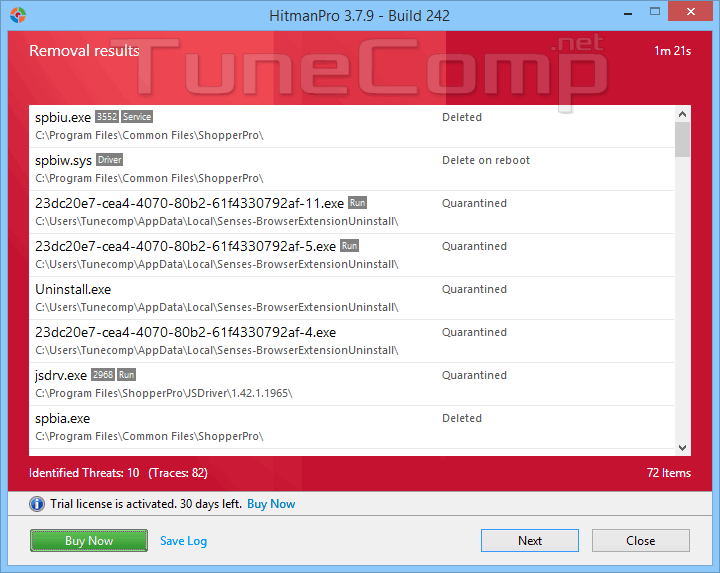 Sometimes it is necessary to reboot your computer to completely remove the infection: