What is Ninite and why should I use it?
Ninite is a great service designed to install freeware apps without any dubious sponsored programs or bundled adware. As you might know nowadays there is almost impossible to download a freeware installer which is not bundled with unwanted third-party apps. Thus, Ninite is very demanded service today because it solves this problem. Besides that Ninite allows you to install a bunch of your favourite apps in one click.
We advise you to use Ninite if:
you want to install clean programs or utilities without bundled adware;
you don't want to clutter up your PC with hijackers, unwanted toolbars or useless browser extensions;
you don't want your default search engine in the browser to be changed to a hijacking website by adware;
you wish to install the latest versions of popular freeware programs in one click.
The only disadvantage is that Ninite service does not have every freeware in the world. You may fail to find your favourite software. But it offers the most popular apps to be downloaded 100% free from intrusive extra content.
How to install freeware programs without bundled software using Ninite.com
STEP 1. Go to Ninite website: ninite.com
STEP 2. Select free programs that you want to install: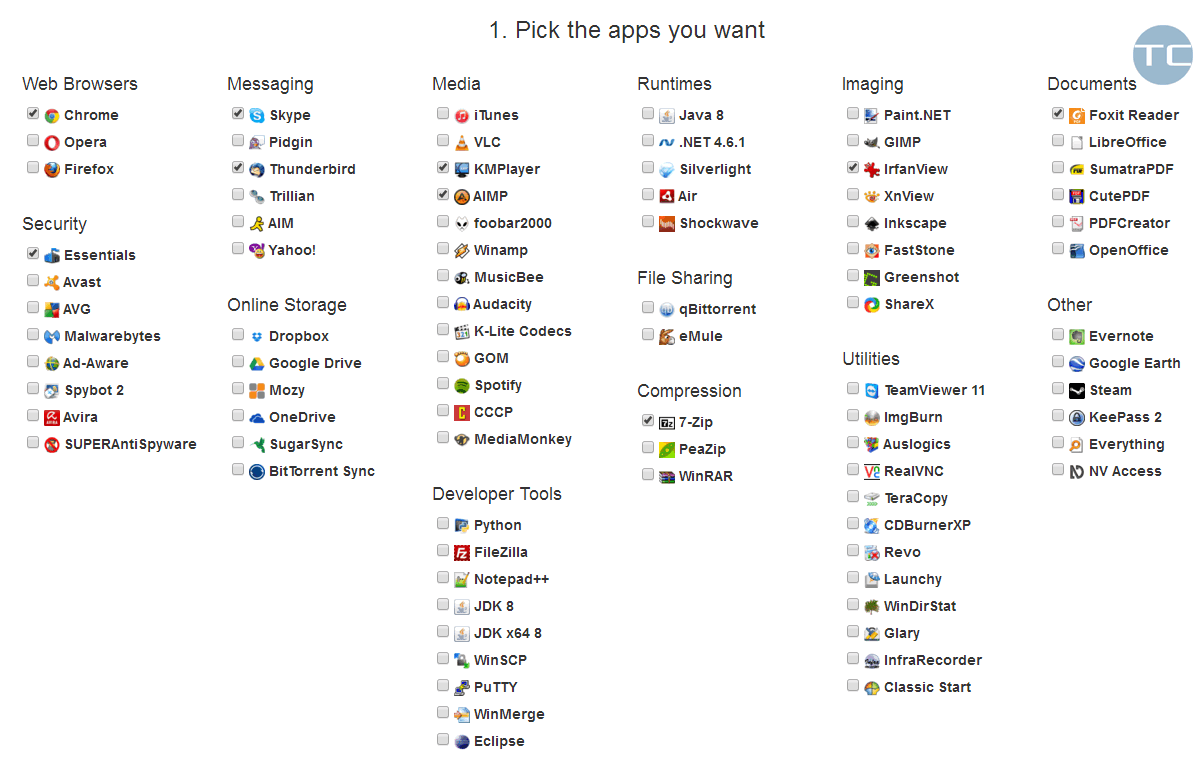 STEP 3. Click on Get Your Ninite to download the installer:

STEP 4. Launch the downloaded file: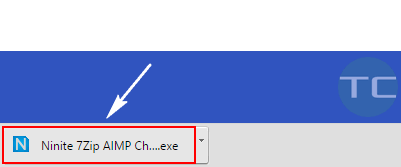 STEP 5. Allow Ninite to launch. Look at If you see Program name: Ninite, Verified publisher: Secured By Design Inc, click on Yes: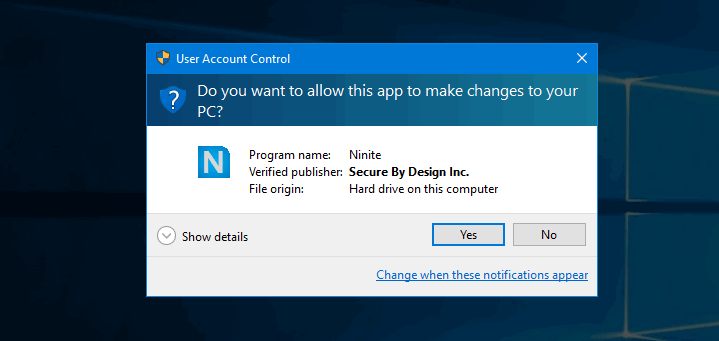 STEP 6. Wait for the programs to install. You may click on Show details to be aware of what's going on. Click Close when finished: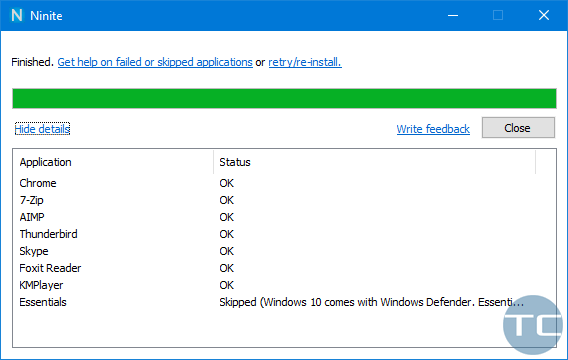 How to install programs on multiple computers
Ninite allows IT technicians to save time greatly. All you need to do is:
Pick programs on Ninite website,
Download installer.
And launch the downloaded file on all computers. This will download and install the same bundle of freeware apps on every PC.
Our tips concerning bundled unwanted software
Use Ninite service to install popular freeware programs without bundled adware, PUP, hijackers, etc. 
Avoid downloading new software from unknown websites for no particular reason.
Take into account that you risk to install unwanted programs or malware even if you download a program from its official website. You can never know for sure if the new version of your favourite app installer is clean or contains additional programs.
Do not hurry to click Next, Next, Next, Install…  while installing new software to your PC. Inspect the installation wizard window thoroughly. Pay attention to every flag and selector. Be sure to uncheck all "Special offers" and "Sponsored software", be sure to select "Custom installation" where it is possible to do.
Note that a lot of downloaded setup files are able to install crapware in a silent mode – without any warnings and confirmations. So if the program is present in Ninite, you'd better install it from Ninite.com!