The question: I need to configure my router, but I do not have neither laptop nor desktop PC at the moment – only my Galaxy S7 smartphone. The phone is connected to my wireless network, obtains an IP and Internet is working well.
So the first thing I need to do is find the IP address of my router to be able to log in to the web interface. Could you please tell me how to find the router's IP address on Android?
This article will be especially helpful if your router has a non-default IP address.
How to find the IP address of your router on Android without third-party apps
Android 8.1 (Google Pixel)
Open the "

Settings

" app:
Go to "

Network & Internet

":
Select "

Wi-Fi

":
Tap on the Wireless Network's name you are connected to now: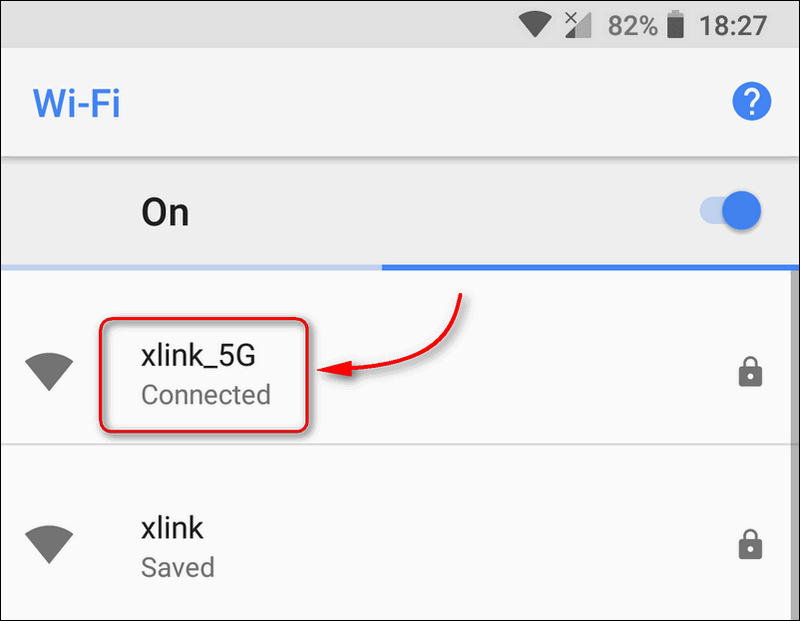 Here is all the information related to the current network connection is provided. Among other you can find the item named Gateway with the corresponding IP address. This is exactly your router's IP: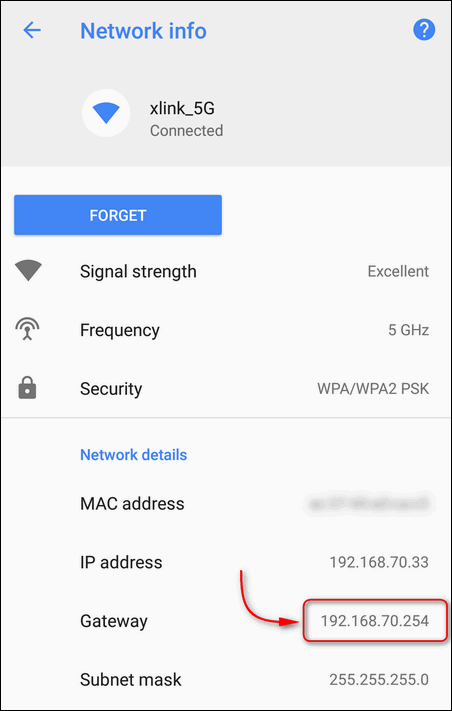 Android 7 (Galaxy Tab A6 2016)
Open "

Settings

".
Select "

Connections

".
Tap on your Wi-Fi network's name:
Here you will see "

Manage router

". Once you tap the URL you will be prompted to launch the browser and be taken right to router's settings page:
Android 5
This method was tested on Samsung Galaxy Ace III with Android 4 and Samsung Galaxy S4 with Android 5.0.1. But it doesn't work on other devices running the same OS.
Go to "Settings":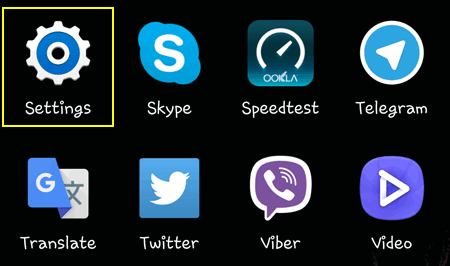 Tap on "Wi-Fi":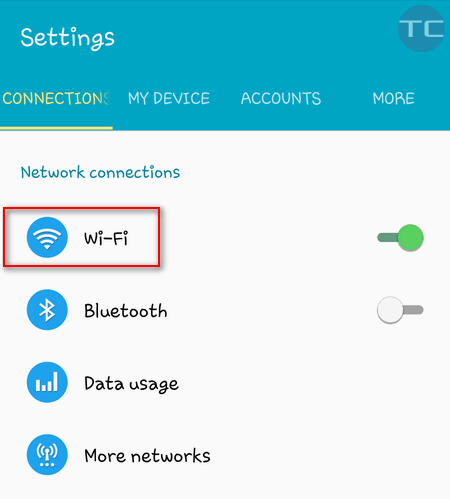 Long tap on your network name: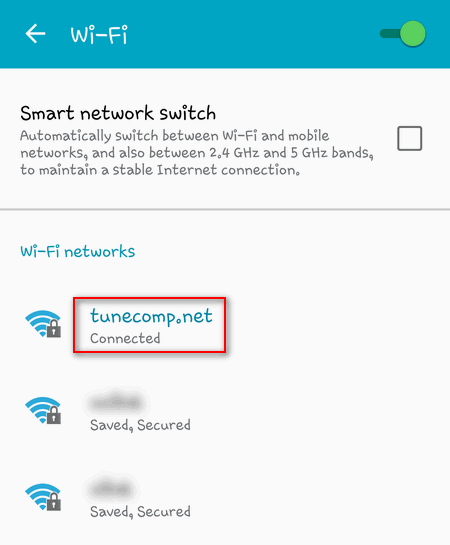 Tap on "Modify network config":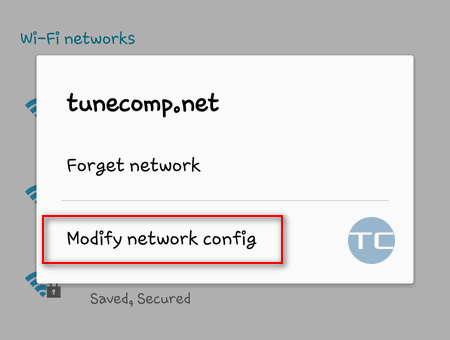 Set the checkbox "Show advanced options".
Switch the "IP settings" to "Static":
Scroll down to the "Gateway" field. Gateway IP is your router's IP address: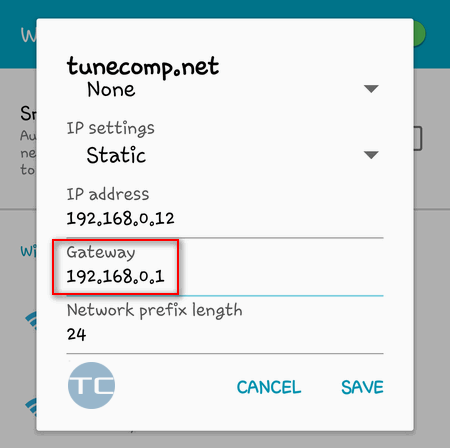 How to find the router's IP address on Android using Wi-Fi Analyzer
Wi-Fi Analyzer is an extremely useful app that allows you to check settings and properties of all wireless networks around you, choose the best channel, check signal quality and more. We often recommend using it in our guides. It can help to find your router's IP address as well. All you need to do is:
Connect to your wireless network.
Launch Wi-Fi Analyzer.
Tap the View menu.
Select AP List.
Tap on your network name on the top of the screen.
Then you will see a small pop-up window showing information about your wireless network. The gateway IP is your router's IP: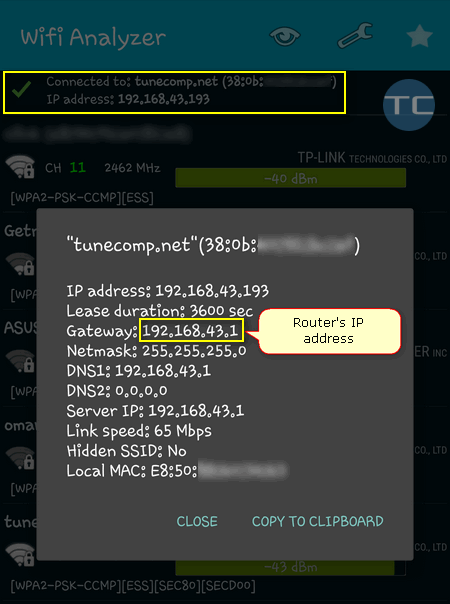 How to log in to the router's Web Interface from Android
When you find out the router's IP address you can log in to its web interface and modify any router's settings: change wireless security key, encryption, security mode and more. All you need to do is:
Open your mobile browser (e.g. Google Chrome).
Enter //your-router-ip (e.g. //192.168.0.1).
Tap "Go".
Enter login and password for web-based interface.
Tap "Log In":