What is Google DNS
Google Public DNS represents two IP addresses for IPv4 – 8.8.8.8 and 8.8.4.4. 8.8.8.8 is the primary DNS, 8.8.4.4 is the secondary one. Google DNS service is free to use and can be used by anyone who has access to the Internet. You can use Google DNS IP instead of your ISP's DNS servers to improve the resolve time and provide security.

Benefits of using Google DNS – 8.8.8.8 and 8.8.4.4
Ensures the DNS is being resolved correctly
As you probably know, the default DNS on router is your ISP's DNS. Often ISPs block access to certain resources be resolving their site names to a "wrong" IP-address. For instance if ISP wants to block access to example.com their DNS would resolve example.com to 127.0.0.1 or another fake IP. To avoid such blocking it would be enough to set 8.8.8.8 or 8.8.4.4 on router or PC and use them to resolve the correct domain names.
Faster resolve speed
Google DNS resolves hostnames faster that many DNS servers that belong to ISPs.
How to set up and use 8.8.8.8 on router
Login to the web interface: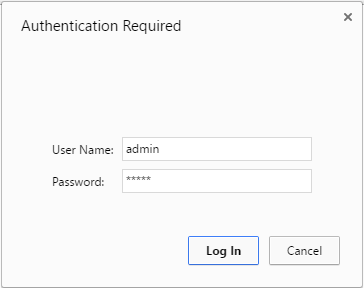 Go to Network → WAN Setup.
Check the flag Use these DNS Servers.
Type 8.8.8.8 into the Primary DNS field.
Press Save.
How to switch to Google DNS on a Windows PC (laptop)
(We took Windows 10 to illustrate Google DNS Setup)
Right click on the network icon in the taskbar and click on Open Network and Sharing Center: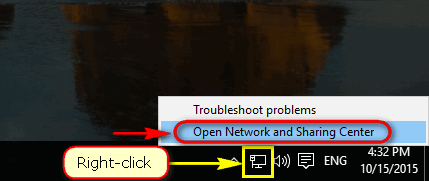 Click on your connection (or go to Change adapter settings and call for the connection properties):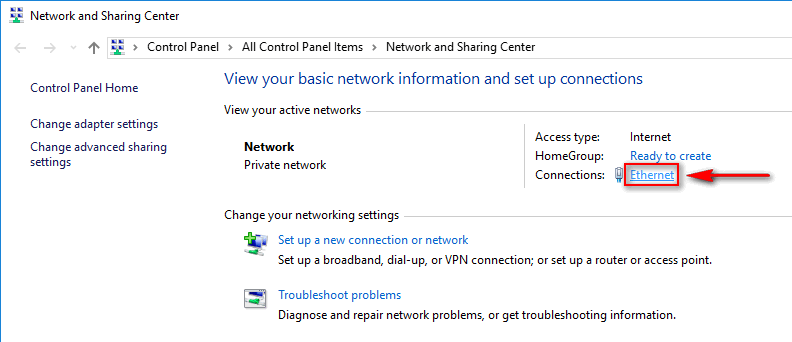 Click on Properties: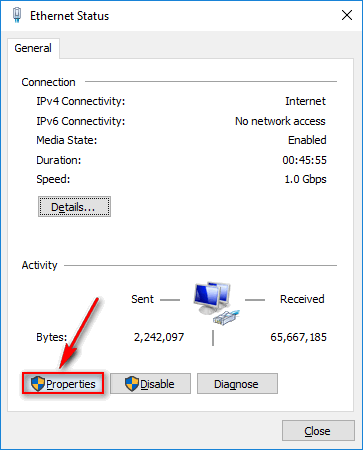 Select Internet Protocol Version 4 (TCP/IPv4) in the list and click the Properties button: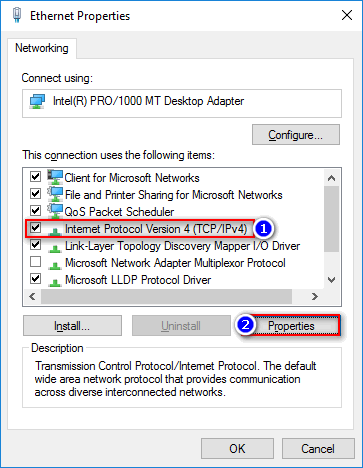 Switch the lower selector to Use the following DNS server addresses.
Specify 8.8.8.8 as the Preferred DNS server.
Optionally specify 8.8.4.4 as the Alternate DNS server (or just leave the field blank).
Click OK to save settings: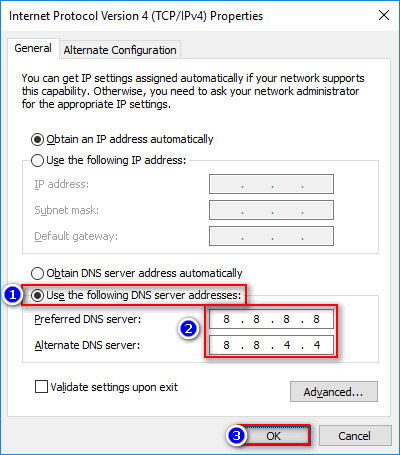 Then press Close → Close in the previous Windows.
How to set up 8.8.8.8 for WiFi on Android phone (tablet)
Note! It is much more easier to set up Google DNS on a router rather then an Android device. It makes sense to set up 8.8.8.8 on Android only if your do not have access to router admin page (for example if the router is not yours).
Go to Settings: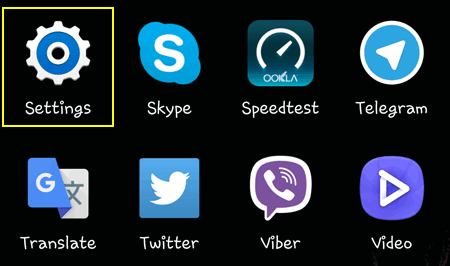 Press and hold on your network name (it doesn't matter whether you are currently connecnted to it or not):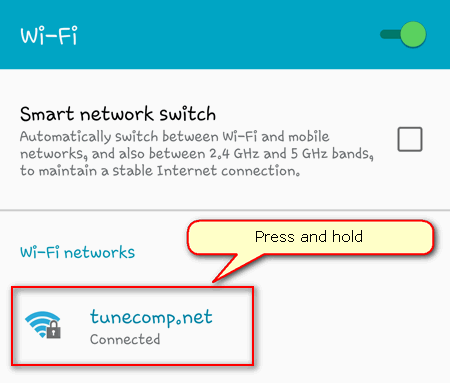 Tap on Modify network config: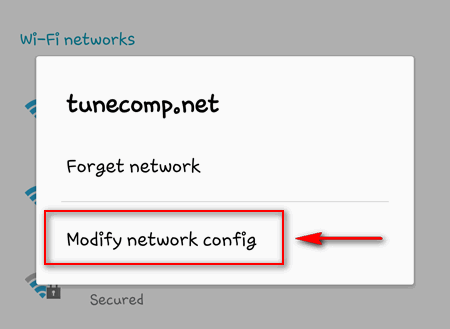 Check the flag Show advanced options: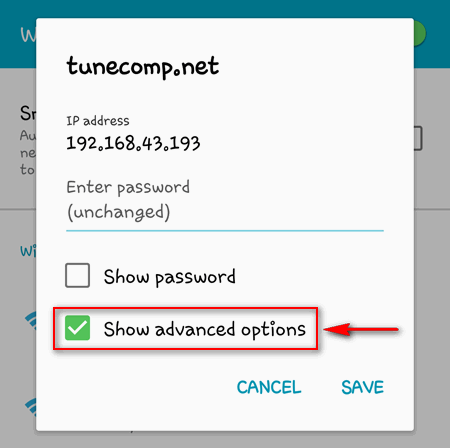 In IP settings select Static: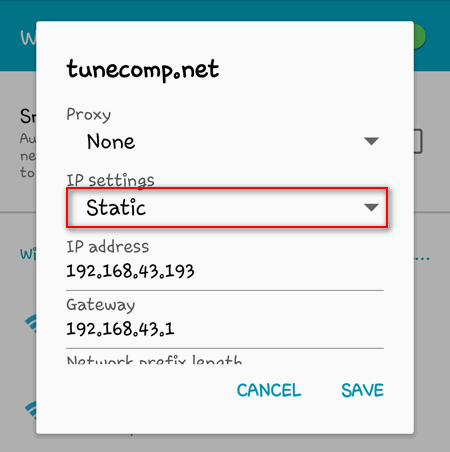 Specify Google DNS 8.8.8.8 and 8.8.4.4 as DNS1 and DNS2 respectively (you can fill only the DNS1 field and leave the second blank).
Tap on Save to apply changes to the network interface of your Android device: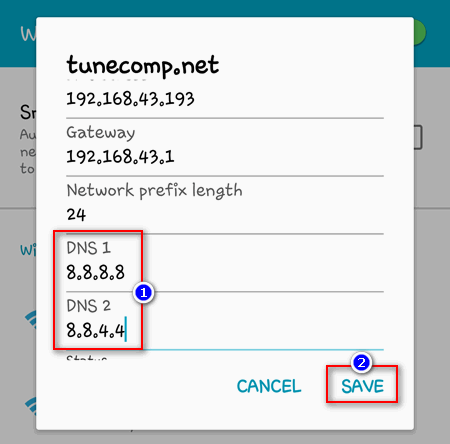 Google DNS IPv6 Address
You may also use Google DNS IPv6 address on your PC:
Primary: 2001:4860:4860::8888
Secondary: 2001:4860:4860::8844