Updates are extremely important for operating system because their primary purpose is to maintain its security at a proper level by eliminating vulnerabilities.
On top of that, they often bring new features and improvements that is so exciting. By default Windows 10 is configured to automatically check for updates, download them and install. However, you may set your active hours to tell your operating system when you don't want your computer to reboot.
But you may want to check for updates, download them and install immediately. Why? Perhaps, if you know that the next hours you will have only the metered Internet connection and it wouldn't be convenient for you to download and install updates. For instance, when you plan to travel by car and use your mobile data instead of your home unlimited plan.
How to manually check for updates in Windows 10 and install them
Firsts, you need to know that in Windows 10 you can't manage updates in the Control Panel no more like you could in the previous versions of Windows.
That's why, go to Settings. The fastest way to open the modern Settings app is to press Win+I. Alternatively, click on the Action Center icon in the Taskbar:
Select All settings: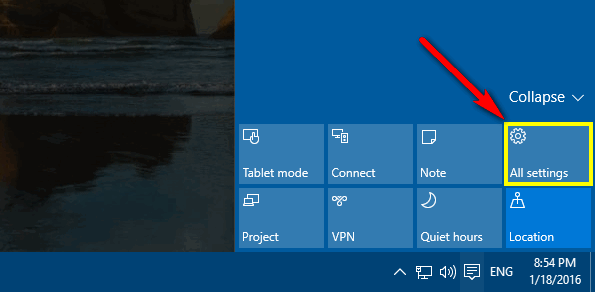 Click on Update & security:

Press the Check for updates button: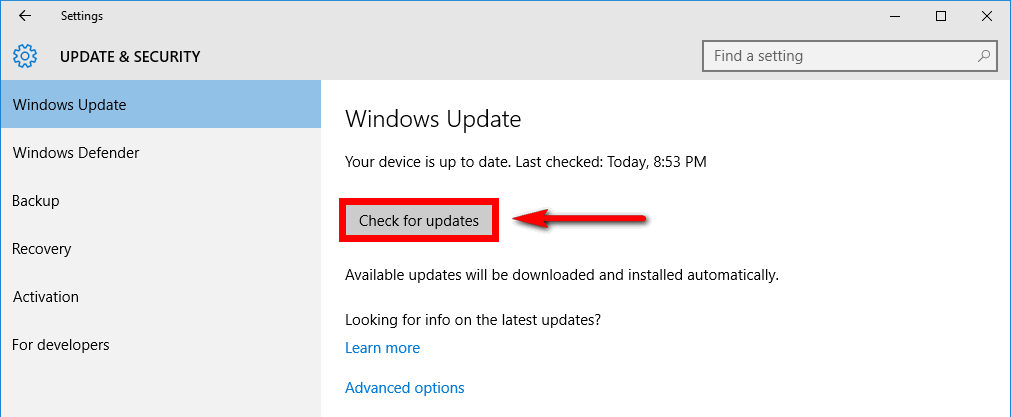 If any updates are available press Install now:
If reboot is required press Restart now: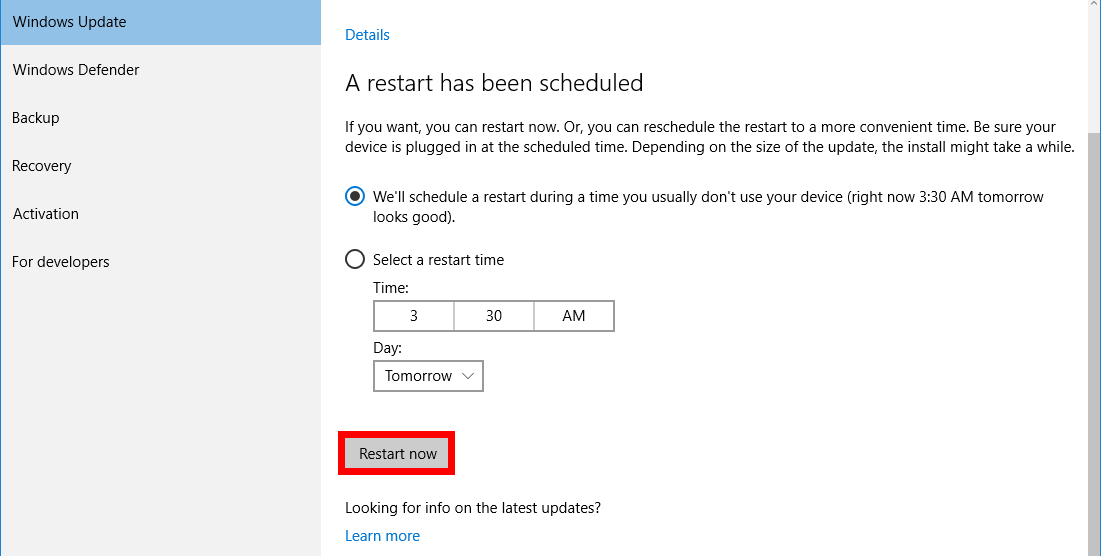 This is how it works in Windows 10.
Wrapping Up
You may want to clear Windows Update cache if you have errors while installing updates. We also recommend you to read Microsoft's FAQ related to Windows Updates.
If you have any questions or would like to discuss the guide, feel free to drop a comment in the appropriate section below. Thanks for reading!