What is Ultra Adware Killer
Ultra Adware Killer is a freeware utility designed for malware detection and removal. It can help you to:
remove adware programs;
remove useless browser add-ons and extensions;
unblock and reset the default search engine;
get rid of hijacker and recover the start page;
remove the traces of malware from registry and startup folders.
Ultra Adware Killer represents a single file and does not require the installation.
Download
You can download the Ultra Adware Killer utility from the official website: www.carifred.com/ultra_adware_killer
Download 32-bit or 64-bit version:

How to remove malware using Ultra Adware Killer
1. Launch the downloaded file as administrator:
Confirm the launch:
(The verified publisher must be Alfredo Anibal santos silva)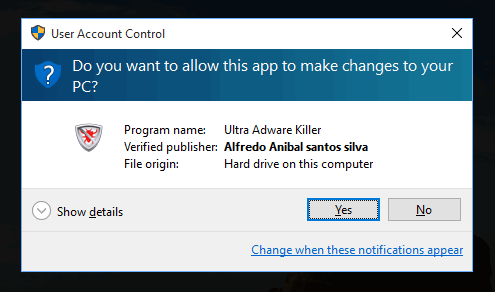 2. Press Start scan to check your PC for malware (adware, PUP, etc):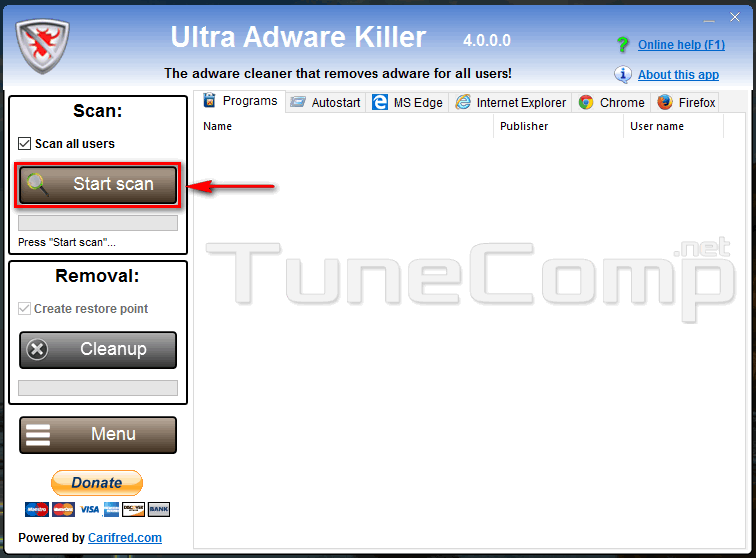 Wait for a while… When the scan is done you will see a windows like this:
3. Inspect the results on each tab. Uncheck the items you want to keep and mark those you want to remove: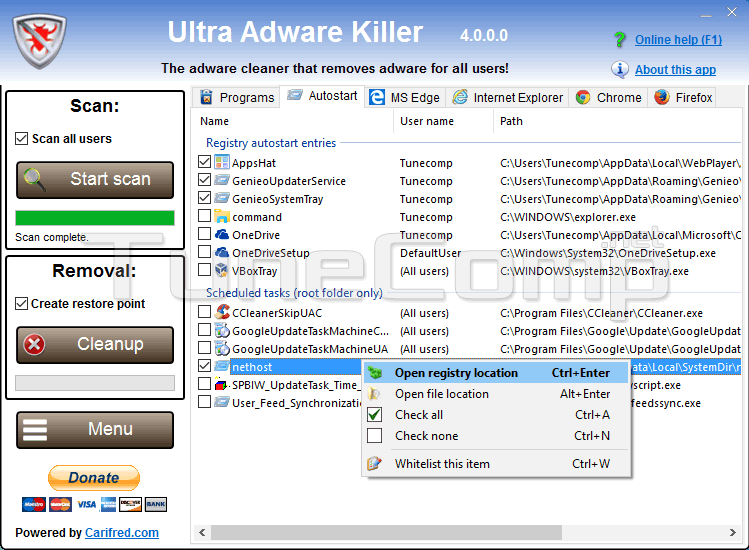 Here you need to understand the following. The utility detects all startup items. If the item is considered to be malicious or unwanted it is automatically marked for deletion.
But nevertheless you should check out all items and if you find something you want to get rid off mark it manually.
In our example the Ultra Adware Killer detects 'AppsHat' as adware so it is already marked to remove. But we know that 'nethost' is a malicious file, so we mark it also and after that press Cleanup.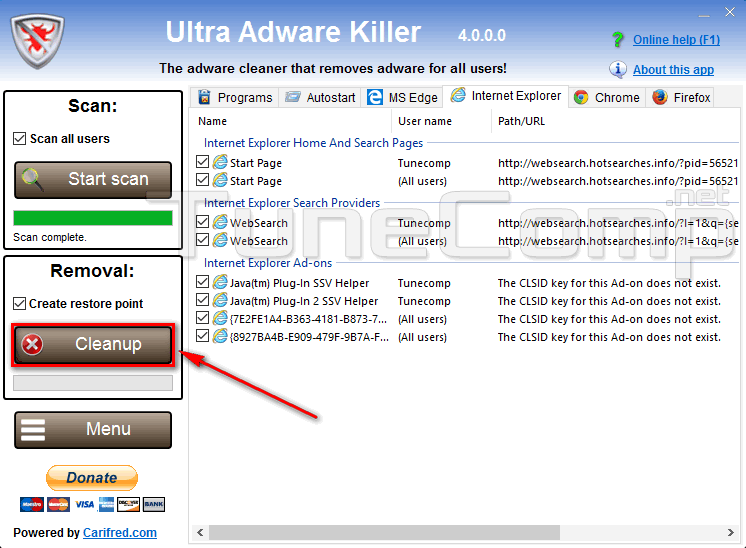 If you doubt about a definite item you can:
look at its name and think over whether it is malicious (if it contains the name of crapware you are trying to eliminate);
open the file location and inspect where it is located and what files and folders are around it;
open the registry key which is launching the item.
Unlock the search engine if it has been locked by malware
It should be said that Ultra Adware Killer is one of the few products that is able to remove the Chrome policies and unlock the search. It will help if you see annoying 'This settings is enforced by your administrator'.
Go to Chrome tab.
Check Reset Chrome Policies and Default search provider.
Press Cleanup: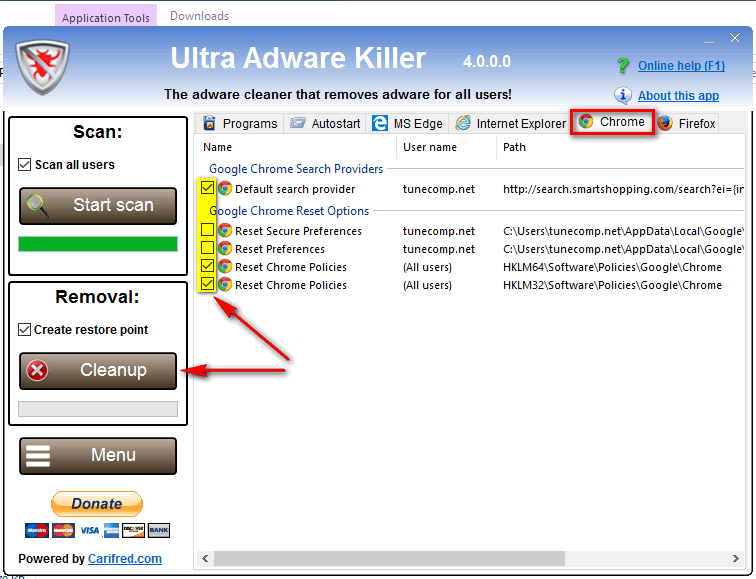 Related: