Here is how to specify and use a static IP address on your Android phone or tablet. You might need this setting if you encounter problems while using DHCP (auto IP obtaining) on Android, if you want to use a specific IP without setting up the reservation or if you don't have access to the router settings. You can easily revert the network setting to its default state at any time.
A static IP-address assignment on Android 4.2.2
1. Pull down the status bar.
2. Press and hold the Wi-Fi icon in the quick panel: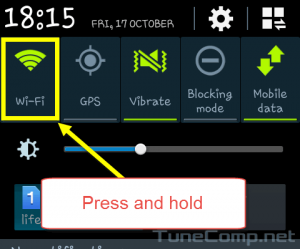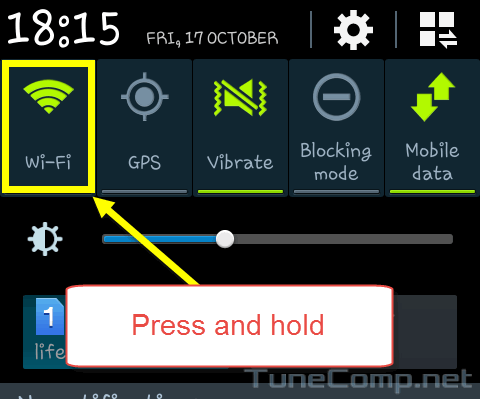 3. Perform the long press on your network name: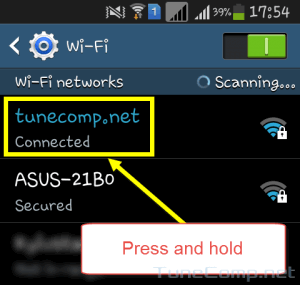 4. Tap on Modify network config: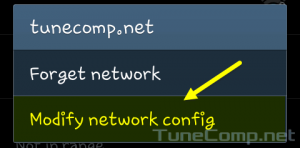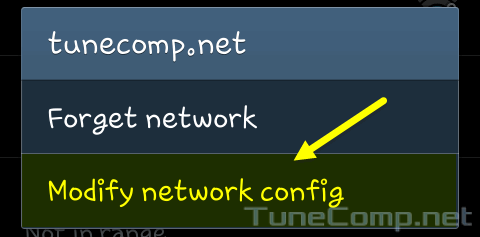 5. Set the checkbox Show advanced options: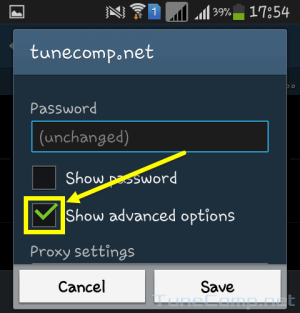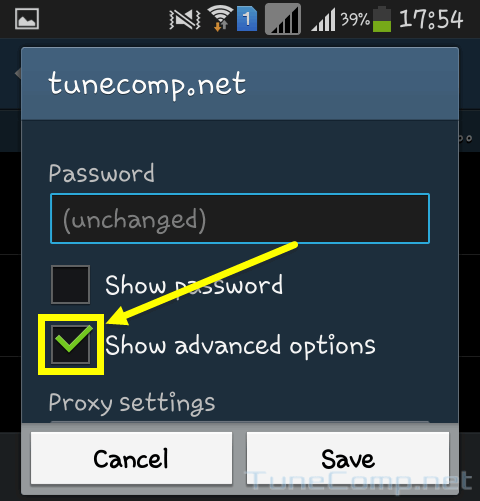 6. In advanced options area:
Select Static in IP settings drop-down menu .
Specify the desired address in IP address field .
Tap the Save button to apply new settings: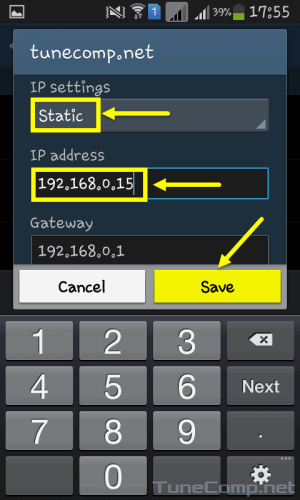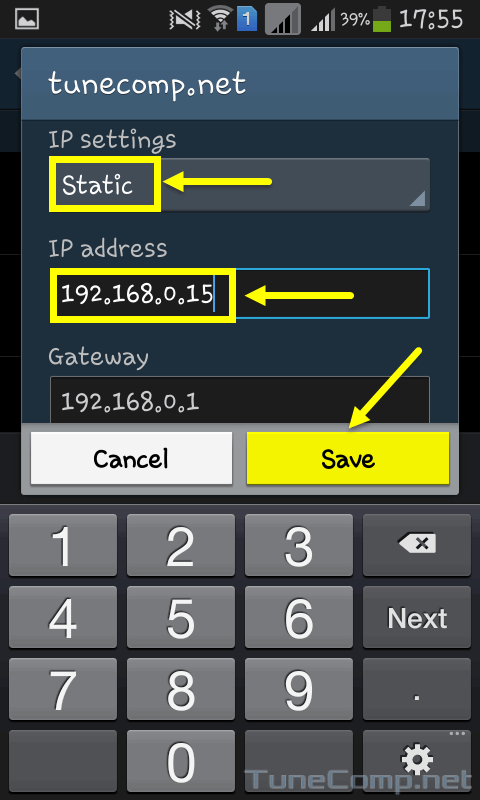 Do not forget to specify the Gateway IP address when using a static IP settings. Otherwise you won't have the Internet on your Android!
How to switch back to automatic IP address obtaining
If you wish to obtain an IP-address automatically again perform the following actions:
Go to network config again: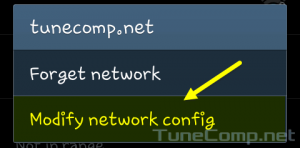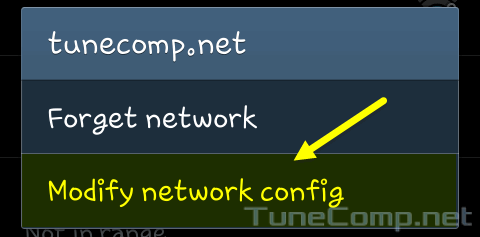 Make sure the checkbox Show advanced options is set.
Select DHCP in IP settings drop down menu.
Press Save: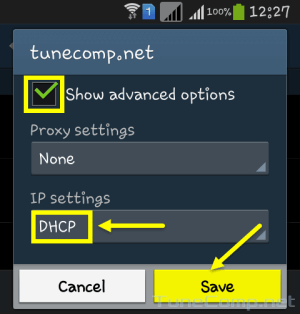 After that your device will reconnect to the network and obtain the IP from DHCP server.