What is HijackThis
HijackThis is a utility developed by Trend Micro which serves for malware detection and removal. Its number one purpose is to detect and remove browser-hijackers (intrusive self-launching web pages and pseudo search engines) from Chrome, Firefox, IE and other web browsers.
Download
Download Trend Micro HijackThis from the official website:
https://go.trendmicro.com/free-tools/hijackthis/HiJackThis.exe
How to use Trend Micro HijackThis
The utility does not need to be installed.
Step 1. Open the folder containing the downloaded file and launch it as administrator:
Step 2. Press I accept
Step 3. Press Do a system scan and save a log file:
and wait until the scanning is finished.
Step 4. Check all items you wish to fix and press Fix checked: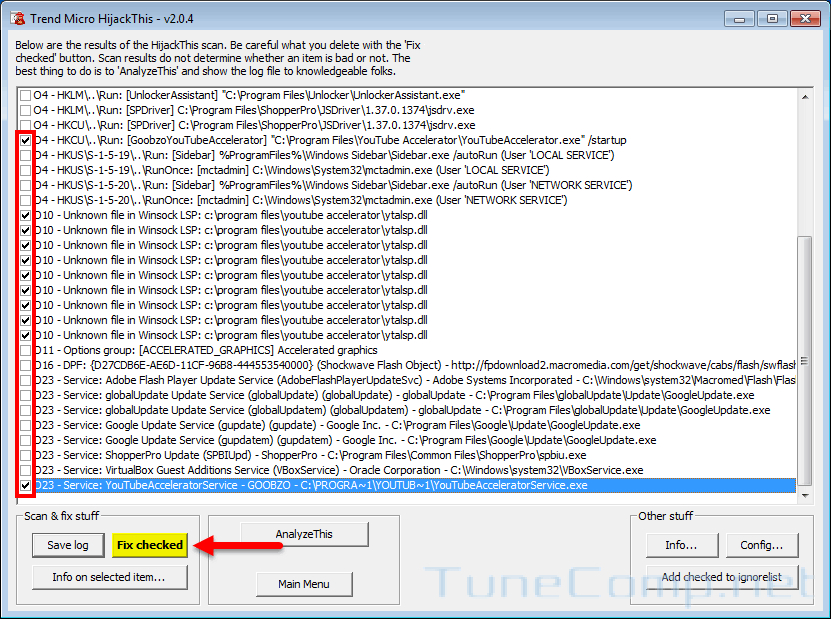 Press Yes:
Press OK:
Now you are done!