Here is how to display or hide the battery percentage near the battery icon in the Menu Bar and Control Center on macOS 11 Big Sur. From this tutorial you will also learn how to hide the battery icon entirely.
Apple think that you don't need to see the battery percentage as they tell us how much estimated time you have if you continue using your Mac with the same load. But I prefer to be able to see the good old charge percentage. Here is how to show or hide it.
Display or Hide the Battery Percentage in Menu Bar and Control Center on macOS Big Sur
Follow the steps:
Head to "System Preferences" by clicking the corresponding icon in the Dock.
Click on "Dock & Menu Bar".
Scroll down a bit and select "Battery" in the left pane.
Enable or disable the "Show percentage" option separately for the Menu Bar and Control Center. If you unset the upper checkbox you will hide the battery icon together with the percentage from the Menu Bar. That's it!
Here is how it looks in the Control Center: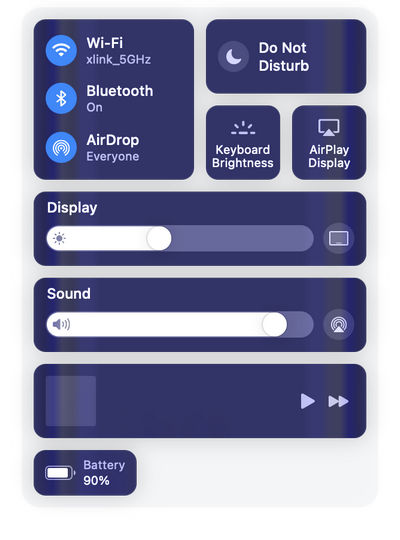 If you click the battery icon in the Menu Bar and go to "Preferences", you won't be able to toggle the charge percentage on and off. There is an option called "Show battery status in menu bar" but it doesn't affect the icon in macOS Beta.
Video Tutorial
You can watch the same steps in the video if this is more convenient for you.
If you have something to add, drop a comment below.