What is a Portable Wi-Fi Hotspot
Wi-Fi hotspot (a.k.a. Portable Mobile Hotspot) is a feature that allows Android device work as a Wireless Access Point (AP). In this mode Android smartphone or tablet connects to the Internet via 3G/LTE and uses its Wi-Fi module to distribute the Internet to other devices.
The mobile hotspot feature would be very useful, for instance, when you are outside and wish to connect your laptop to the Internet. In this guide we will explain how to configure it on Samsung Galaxy devices of various generations.
Configure a Mobile Hotspot on a Galaxy Phone with OneUI 2.5 and 3.0
First, pull down the shade and hold down the Wi-Fi tile to go directly to Wi-Fi settings.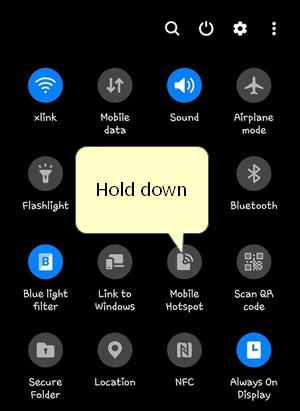 Alternatively, you can go to "Settings" > "Connections" > "Mobile Hotspot and Tethering".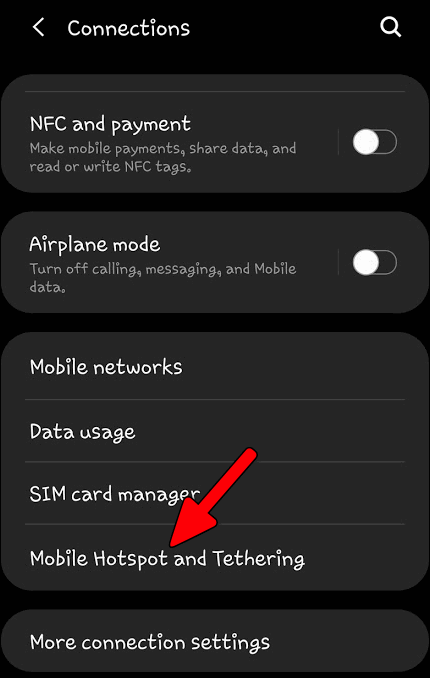 Then, you need to configure your mobile Wi-Fi hotspot. For this, tap the three dots icon in the upper right corner and select "Configure Mobile Hotspot".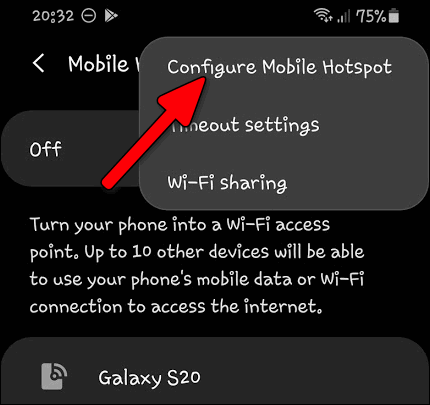 To begin with, pick up a name (SSID). We advise to pick a unique name, for instance, SGS20-Jerry.
After that, be sure to select WPA2 as your security mode.
Now, create a strong password (a.k.a. network security key). In perfect, you should have at least 8 characters among which must be letters, digits and special symbols. For instance:
aM#89052hG
In the end, tap "Save".
If you own a flagship phone like Galaxy S20, you can also select the band. If you expect only powerful devices to connect, select 5 GHz. If you want your hotspot to be accessible to as many phones, tablets and PCs as possible select 2.4 GHz.
And finally, turn on your Wi-Fi access point.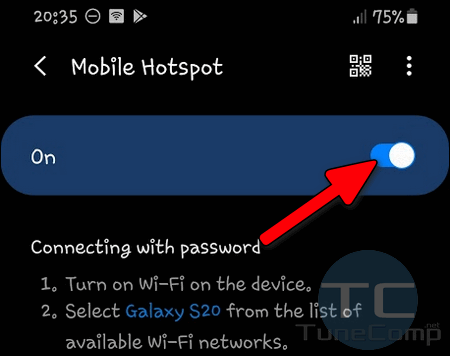 If you want to share your Wi-Fi connection, configure the Wi-Fi sharing feature.
How to Set Up a Mobile Hotspot on Samsung Galaxy Under Android 5
Go to Apps and select Settings: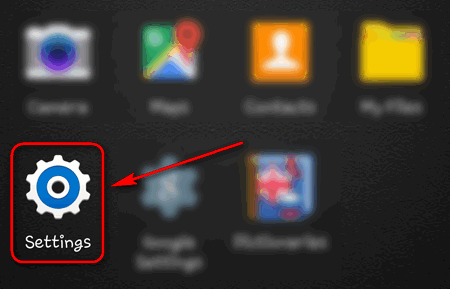 On Connections tab tap More networks: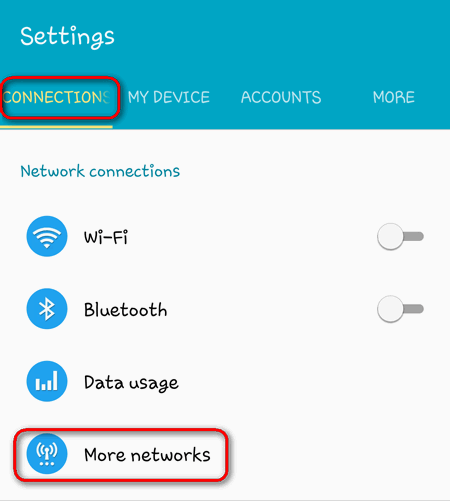 Select Tethering and Mobile hotspot:
Tap on the left side of Mobile Hotspot: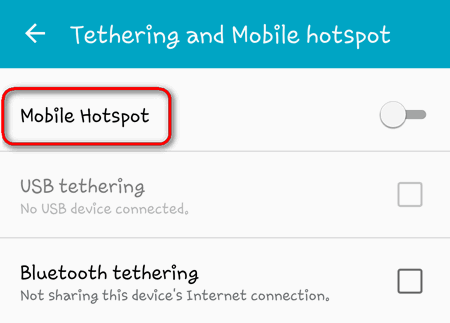 Press Menu button and select Configure:
Specify SSID, Security Mode and password for your wi-fi network. Then, tap Save: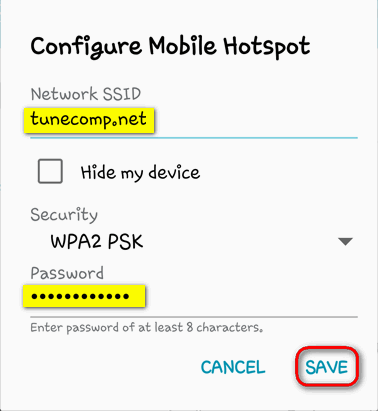 After that enable it: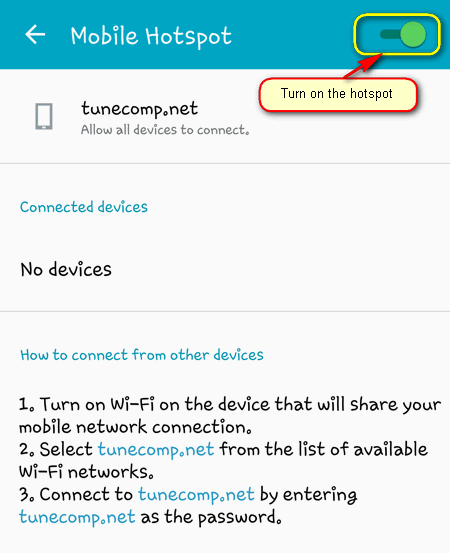 How to connect to mobile hotspot from Android and Windows
The created mobile hotspot is visible to other devices as an ordinary wireless network.
You can connect to it from any Android, iPhone or Windows device simply by clicking on SSID and entering the network security key you specified in the previous paragraph.
Here are some examples:
laptop with Windows 10 connecting to Android wifi-hotspot:
another Android smartphone connected to mobile hotspot: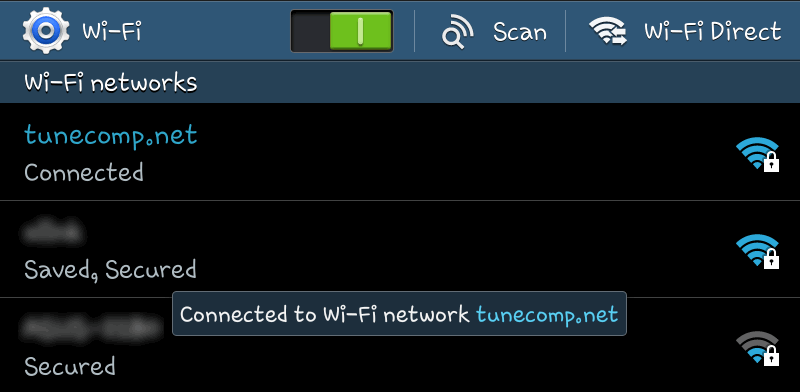 That's it!
Feel free to ask questions in the comments!