The "Sync Passphrase" is designed to protect your Chrome data from unauthorized synchronization. It works like an extra password when you log in to your Google Account in Chrome. Thus, if you set up a passphrase, knowing your Google login, password and even confirming 2-step verification code won't be enough to successfully synchronize your bookmarks and passwords. It can be and should be used alongside with 2FA. Here is how to implement this additional security measure.
How to set up a sync passphrase in Chrome
Step 1. Launch Google Chrome browser.
Step 2. Go to Settings: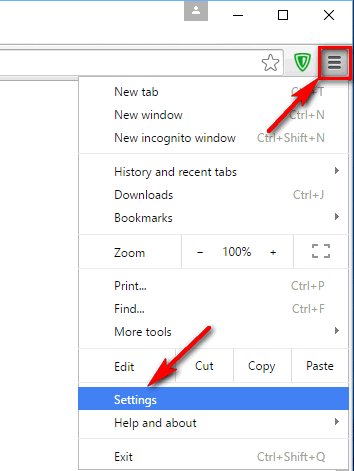 Step 3. Click Advanced sync settings… :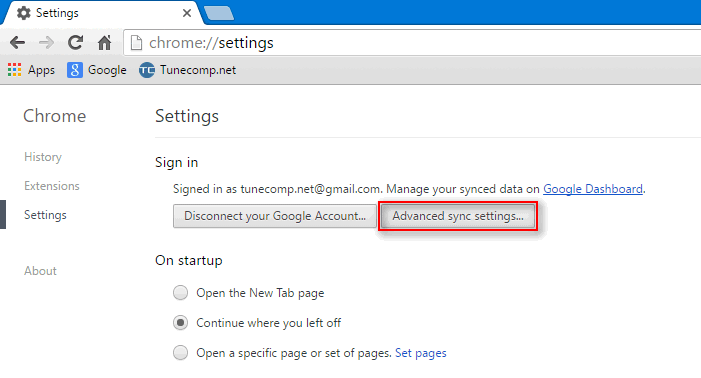 Step 4. Switch the selector to Encrypt all synced data with your own sync passphrase.
Step 5. Type your sync passphrase and the confirmation.
Step 6. Click OK to finish setup:
How to check if the sync passphrase works?
Disconnect your Google Account from Chrome: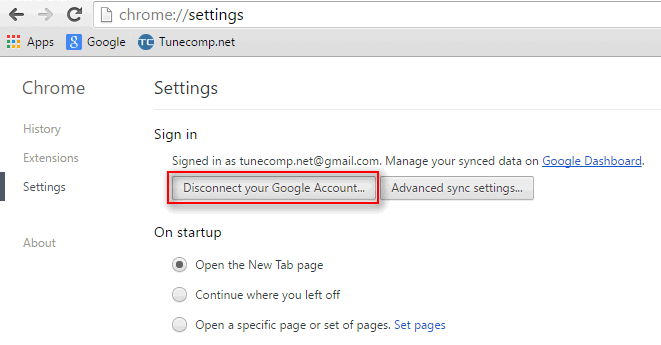 Confirm by pressing Disconnect account: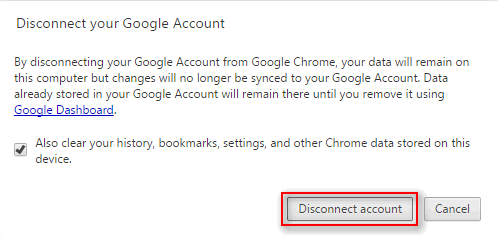 Sign in to Chrome again:
You will have to enter your login, password and 2-Step verification code (if you have set it up). Then you will be asked for a sync passphrase.
This is how it looks on Windows: after you entered login and password, you should see a notification in the menu Sync Error: Update Sync passphrase: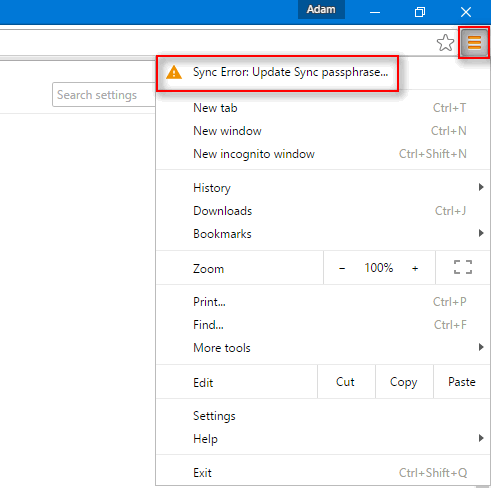 And this is how it looks on Android: you should see Sync: Passphrase required in the Notification panel:
We encourage you to improve your privacy and security when possible to prevent your sensitive data from being accessed by third-parties.
Please share this guide on your social media if you find it useful! We appreciate that very much! Thank you and good luck!