What is 2-Step Verification
2-Step Verification (a.k.a. 2-factor authentication) is a security mechanism designed to protect your account from unauthorized access.
If you enable it, nobody will be able to sign in to your Google Account without entering a special verification code from SMS or voice call sent to the specified phone number.
Schematically the authentication process looks like the following:
You type your login.
You type your password.
If the password is typed correctly you receive a security code via call or SMS.
You type your random verification code
We strongly recommend that you enable 2-Step Verification feature for your Google account!
How to enable and set up 2-Step Verification for Google Account (Gmail, YouTube, etc)
Go the 2-Step Verification settings web page:
https://myaccount.google.com/security/signinoptions/two-step-verification/
Click GET STARTED: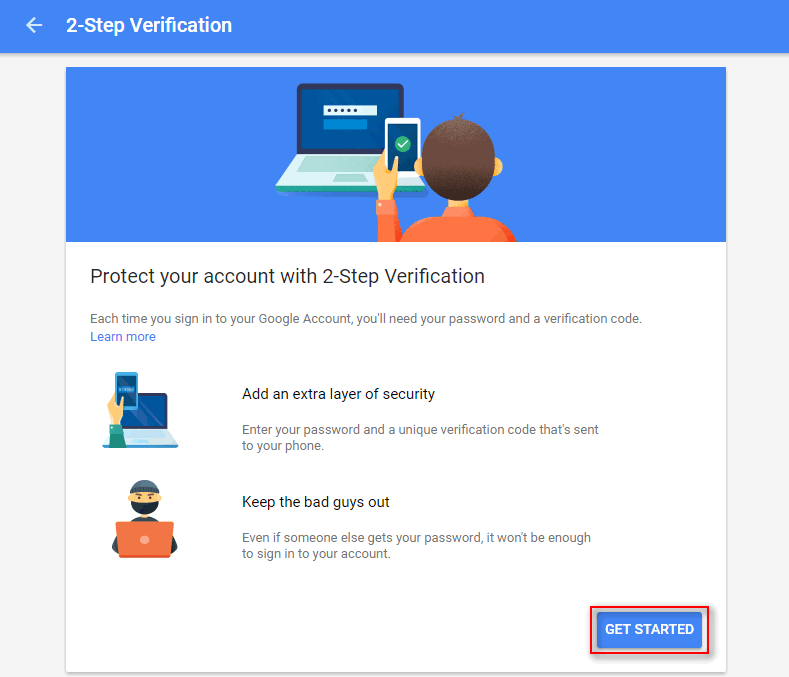 Enter your password once again and click Sign In: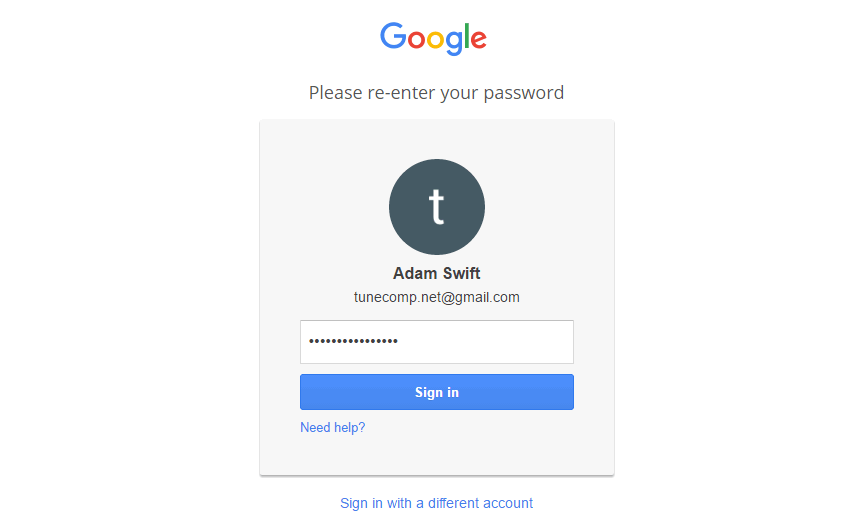 Type your phone number and click TRY IT: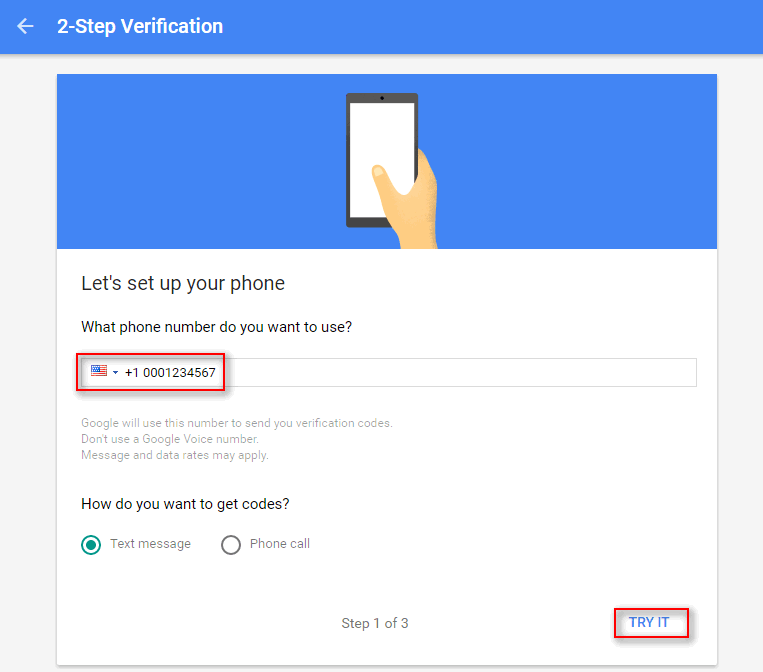 Type the verification code you have received via SMS or voice call and click Next: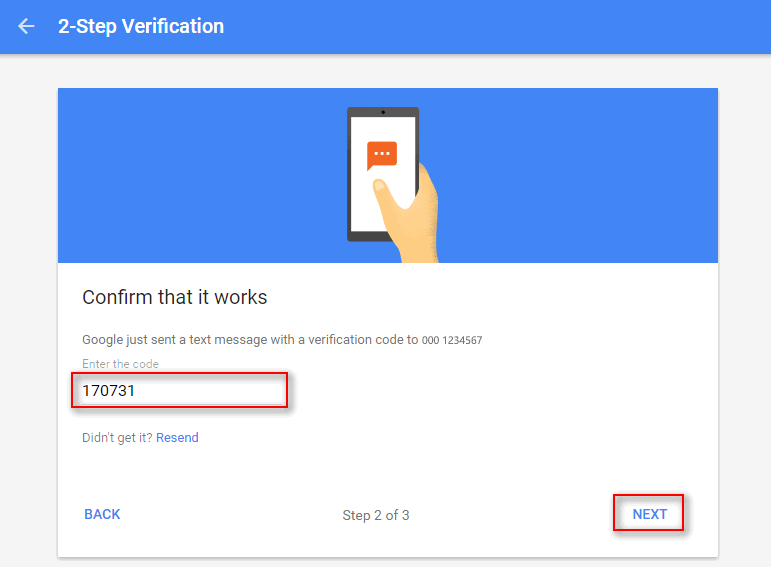 Click TURN ON to enable 2-step verification:
You have enabled 2-step verification for Google Account. Henceforth, nobody will be able to sign in to your GMail, YouTube or other Google service even if he knows your password! This is what you will see after you put in your login and correct password:
You won't be able to sign in to your Google account until you type the code from SMS. (P.S. Don't lose you cell phone and don't throw away your SIM card).