Task Scheduler is a component of Microsoft Windows designed to schedule the launch of programs at a defined time and manage tasks in the operating system.
You can launch programs, terminate processes, control their priority and much more using this built-in tool.
In this short guide we will show all possible ways to launch the Task Scheduler in Windows 10.
Using the Windows GUI
Click the Start button
Select Control Panel
In later versions of Windows 10 you should press Win+R, type control and hit Enter to open the Control panel.
Click System and Maintenance
Select Administrative Tools
Double-click Task Scheduler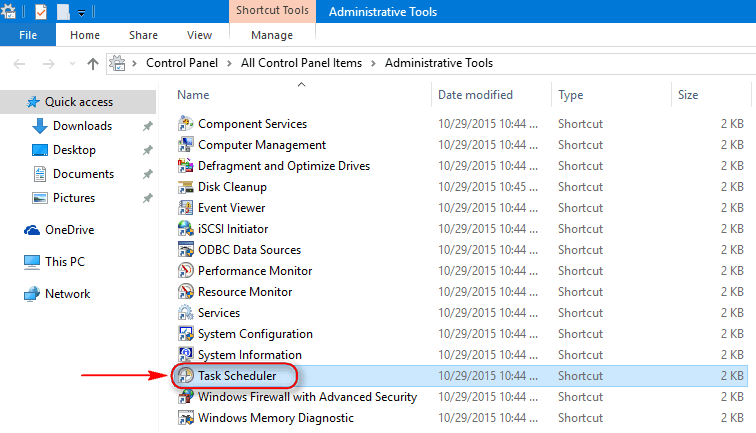 Here it is: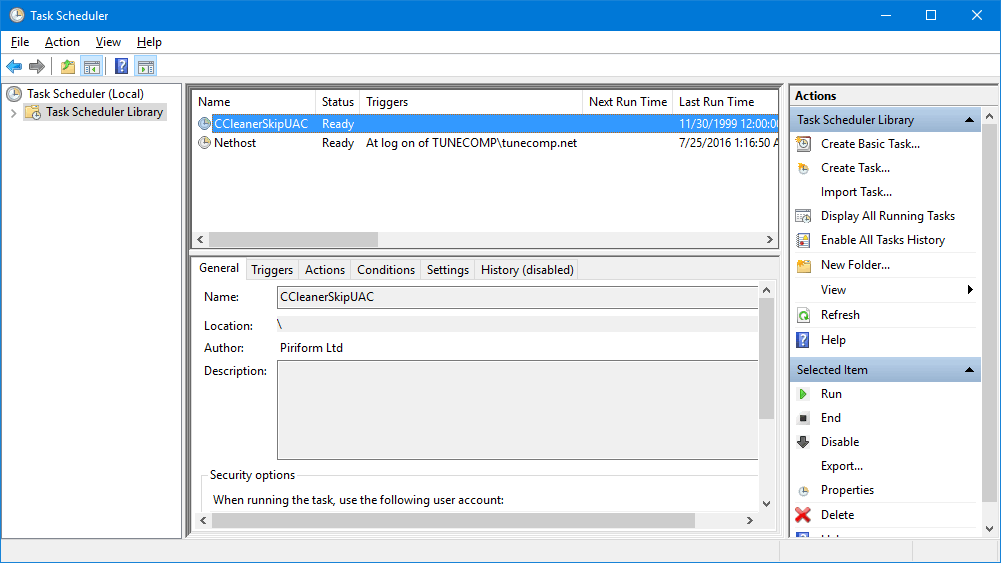 Using PowerShell
Right-click the Start button
Select PowerShell
Type taskschd
Hit Enter
From Command Line
Press Win+R
Type

cmd

Type taskschd.msc
Press Enter

Using the Run Dialogue
Press Win+R
Type taskschd.msc
Press

Enter

: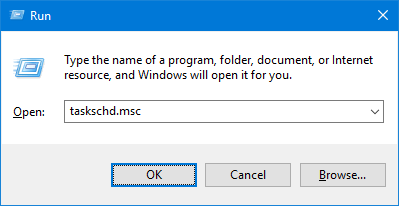 We hope that you found this information useful. If you have somethings to add or have questions, feel free to drop a comment below.