Some time ago we wrote about Sync Passphrase in Google Chrome. By the way, we strongly recommend that you set it up and use to provide extra-protection for your personal web data such as passwords for websites, banking credentials, bookmarks and surfing history. But in some cases you may need to disable the Sync Passphrase. For instance, if you forgot it or just want stop using because you believe your password from the Google account is very strong. And here is how to remove it on Windows 10 PC, Android device or iPhone/iPad.
Quick Method
Open the following web page https://chrome.google.com/sync in the browser and log into your Google account.
Scroll to the bottom.
Click/tap on RESET SYNC.
Confirm by clicking/tapping OK: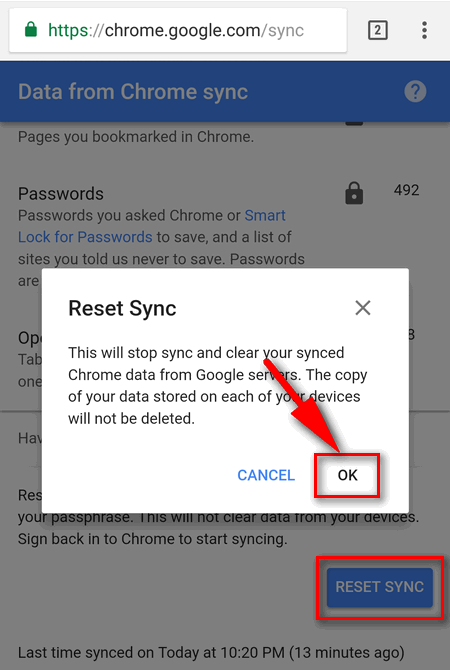 Remove the Sync Passphrase In Chrome On Windows 10
Launch Google Chrome:

Google Chrome in Start Menu

Click on the "dots" icon in the upper right corner.
Select Settings:
Click on Sync:
Scroll down the page and click on the link named Reset sync:
You will be taken to the web page https://chrome.google.com/sync?hl=en-US
Scroll the page again and click on the blue button RESET SYNC:
Click OK to confirm: Wait until you see the notification Finished clearing synced Chrome data! To start using sync again, sign into your Chrome browser:
After that, you will likely want to sign in again, enter 2-step verification security code and you will be able to encrypt your Chrome data using a new passphrase.
That's it.
Removing the Passphrase from Chrome On iPhone, iPad or Android Device
On a device running Android or iOS go to Settings: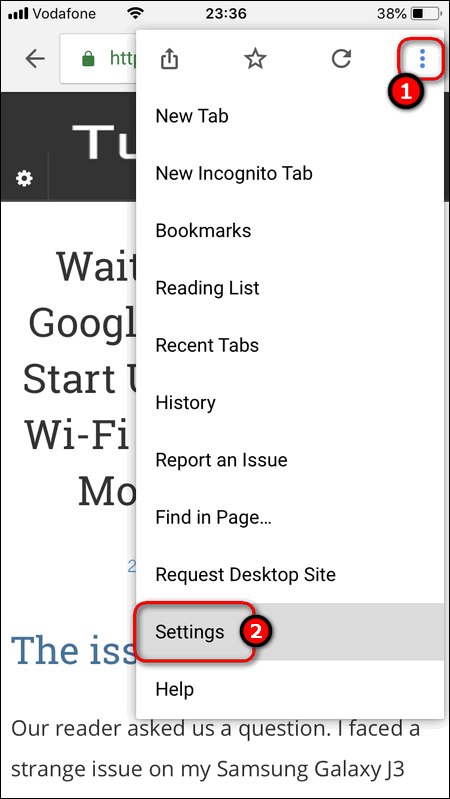 Tap on your email: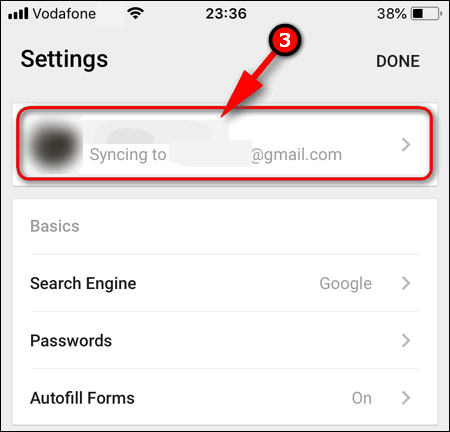 Then touch the item named Sync: Syncing to example@gmail.com:
Click on Manage Synced Data… – you will be redirected on Google website. Here scroll down the web page and tap RESET SYNC: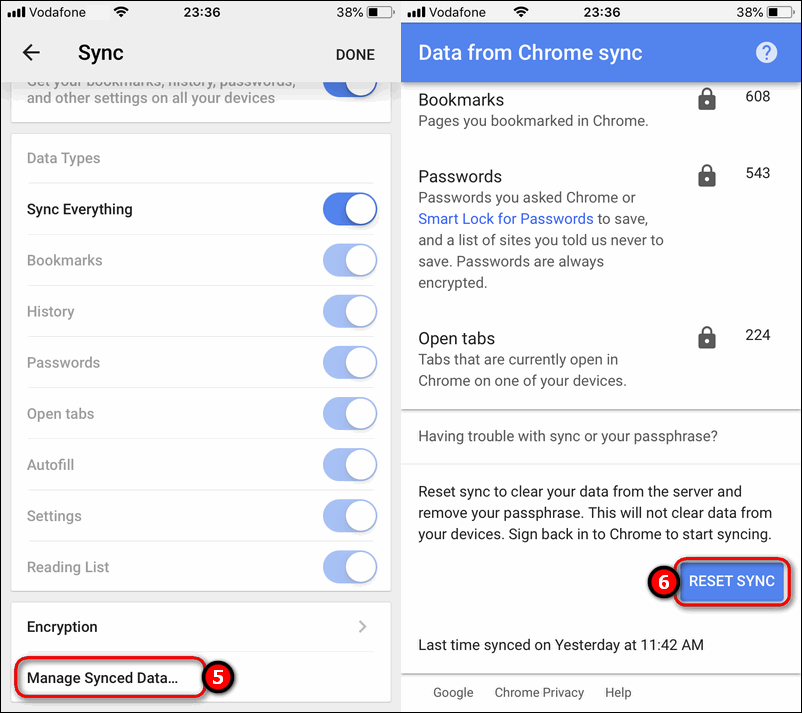 That's simple! By the way, why did you decide to remove or change your passphrase?