The Question
I have been using my iPhone X for six month already and everything seemed to be totally okay. But about a week ago I noticed that I have a lot of missed calls in the Recents and people who managed to ring me up ask "Why are you rejecting my calls all the time?"
I was confused but now I understand, that the first call from a particular caller is being declined for some reason and only the second one is ringing. I'm 100% sure I couldn't miss those calls.
My iPhone is always near me and I'm in the quiet room and I'm not a deaf person. This is my phone that doesn't play the ringtone and just sends a "busy" tone to the person who tries to call me.
Could you explain why does my iPhone always reject the first call and what can I do to fix the issue? Thank you in advance.
The Answer
Looks like the Do Not Disturb mode is activated on your iPhone. That's why all calls are being declined by iOS. Those who redial your number again within three minutes can reach you because you are likely to have the Repeated calls option enabled.
Here is how it looks on iOS 12 (and iOS 11 actually too):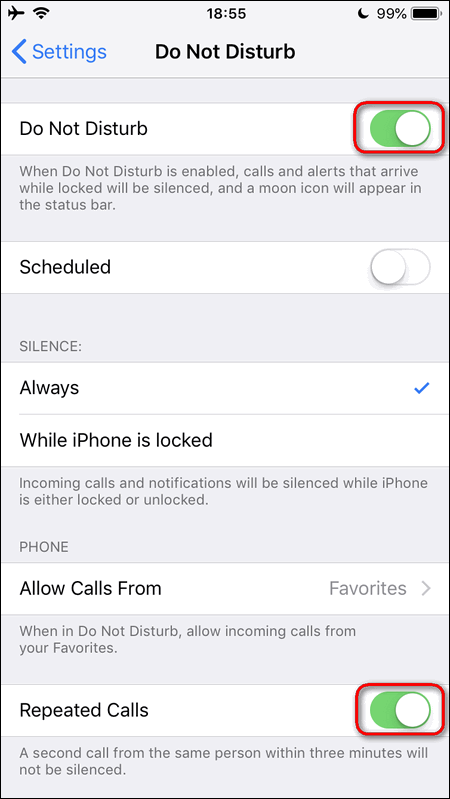 Swipe up from the bottom to open the Control Center and deactivate Do not disturb: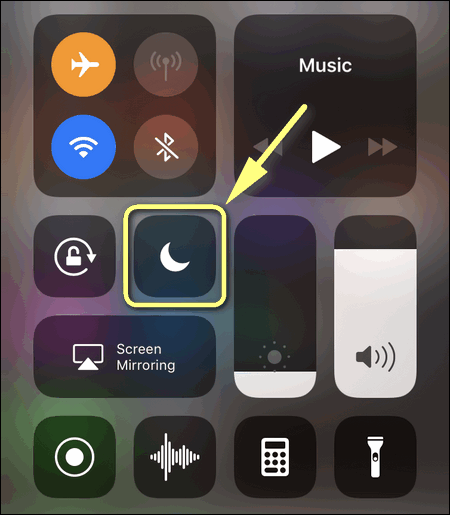 You can also disable the mode from Settings → Do Not Disturb.
That's all!