In this article I will explain how to make your Hyper-V virtual machines accessible from non-management host computers or other devices connected to your home of office network (LAN).
For that purpose you need to create an external virtual switch in Hyper-V Manager . And this is the article is actually about.
Internal Switch is a pre-installed virtual switch. It serves to connect a virtual machine to the management host machine and Internet.
External Virtual Switch serves to bridge the internal VM network to the real LAN so that other computers, servers, Android and iOS devices can access your Hyper-V machine. It is not pre-installed. You need to create it manually.
Part 1 – Create an External Virtual Switch
Launch the Hyper-V Manager:

Click on the Virtual Switch Manager link in the right pane:
In the left pane select New virtual network switch;
In the right part of the window select External;
Click Create Virtual Switch:
First, give it a name that will be clear to you. For instance, External Switch.
Now is the most important part of the work – select the proper real network adapter for switch to bridge to. I want my virtual machine to be bridged to my Wi-Fi adapter.
Click OK to apply networking changes and Yes to confirm. The network and Internet connection on your management host will disrupt for a few seconds:
Part 2 – Select the External Switch in the VM Properties
In the Hyper-V Manager right-click the virtual machine and select Settings:
In the left pane select Network Adapter.
In the Virtual switch on the right select the external switch you created in the previous step.
Click OK to save VM settings:
Checking the results
Now we can start our VM, let it boot up, obtain the IP-address from our router's DHCP server and begin checking from another (non-management!) PC connected to our local area network.
First, I would like to open the network shared folder: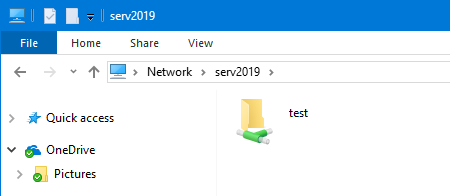 Then, let us connect to the Hyper-V VM via Remote Desktop: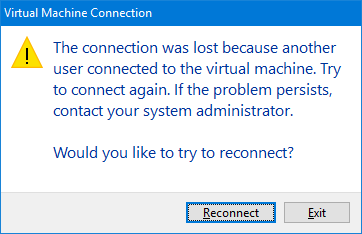 Everything's working fine!
Important! Be advised, that you can also set up a port forwarding rule on your gateway (for instance, a wireless router) to access your virtual machine remotely from any place on the planet.
Wrapping Up
Today we discussed a rather important topic. And hopefully now you will be able to set up a remote access to any VM in a few seconds. In such a way you can create as many virtual Remote Desktop or file servers as you wish on your host machine.
If you have any questions, ask them in the comments section. I will try to help. Good luck in using Hyper-V on Windows 10 or Server.