How to reset the hosts file in Windows 7, 8, 10 and restore it to the default state. This might be useful during the adware removal process.
How to restore the hosts file manually
1. Press the start button.
2. Enter notepad into the search field.
3. Right-click the Notepad in the results.
4. Select Run as administrator:
Press File – Open:
Browse to:
Windows\System32\drivers\etc
Switch filter to All files.
Select Hosts.
Press Open: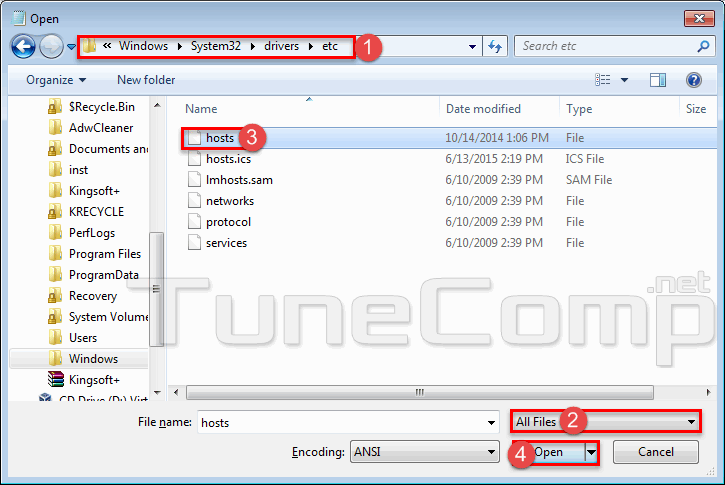 Remove all entries.
Save the file (CTRL+S).
How to clear the hosts file with NetAdapter Repair
All you need to reset hosts is to press the button Clear Hosts File: