How to reset the hosts file in Windows 7, 8, 10 and restore it to the default state. This might be useful during the adware removal process.
The thing is that malicious programs often modify this system file to direct your browser to fake websites. That's why it is crucially important to know how to revert its contents to the correct state.
How to restore the hosts file manually in Windows 10, 8 or 7
Follow the steps:
1. Press the start button.
2. Enter notepad into the search field.
3. Right-click the Notepad in the results.
4. Select Run as administrator:
Press File – Open:
Browse to:
C:\Windows\System32\drivers\etc
Switch filter to All files.
Select Hosts.
Press Open: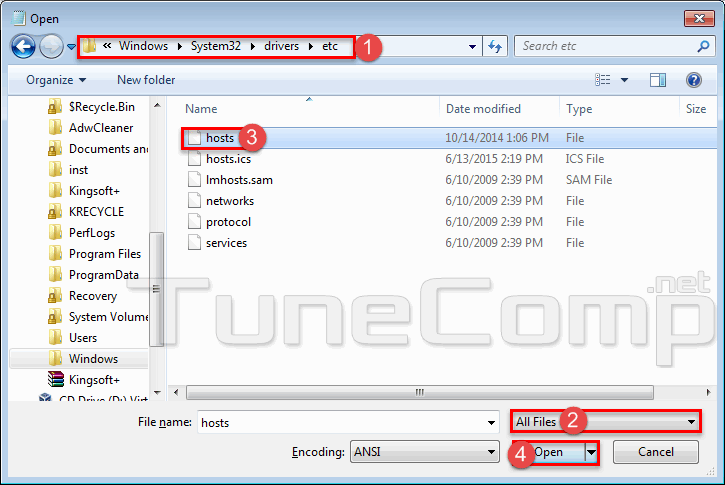 Remove all entries.
Save the file (CTRL+S).
How to Do the Same Using NetAdapter Repair
This method will be preferable for inexperience users. It is normal if a Windows beginner considers the previous way a bit complicated. 
In this case, we suggest to download the NetAdapter repair utility.  
All you need to reset hosts is to click the corresponding button in the program: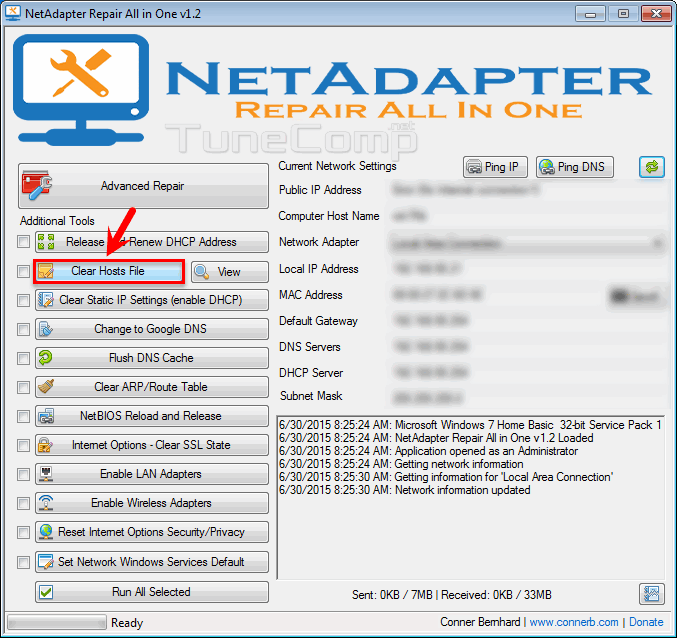 That's it.