Slow response of Chrome on Android
The problem was detected in Chrome version 39.0.2171.59 on Samsung Galaxy Ace 3 GT-S7272. The web pages scroll jerky. Often the delay between gesture and scrolling is about several seconds. So the Chrome browser is absolutely unusable on this phone. Today we will tell you how to make Chrome work faster on old or cheap Android devices.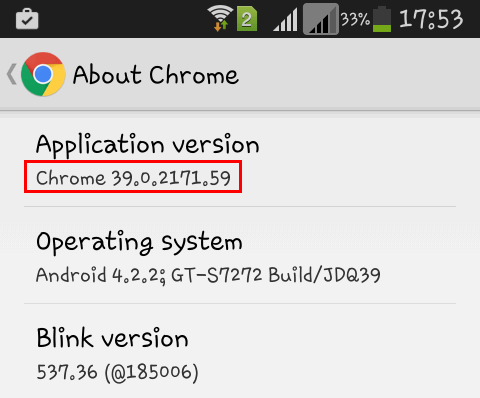 How to speed up chrome on old Android
The solution is to roll back the Chrome to the factory version.
How to restore a factory version of Chrome App
Tap on Settings icon:

Select More.
Then select Application manager: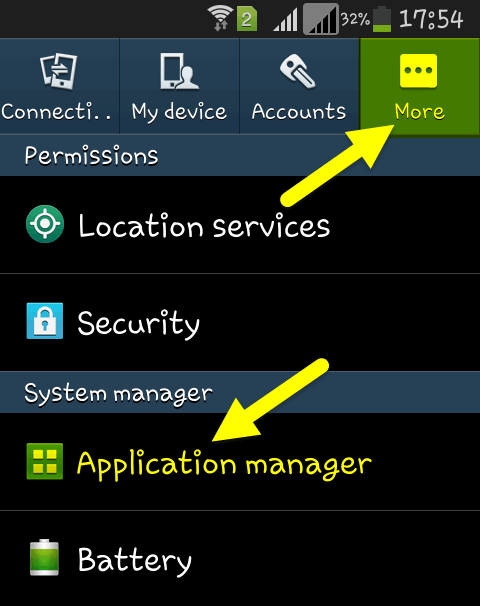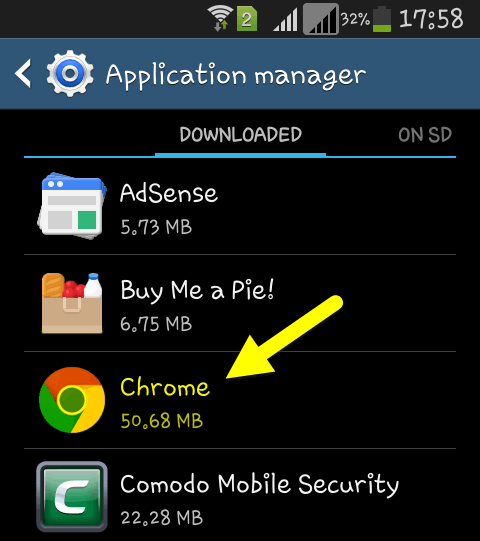 Tap on Uninstall updates:
Select OK:
Tap on OK once more:
Wait until the app rolls back to the factory version:
Unset the checkbox Show notifications:
Press OK:
Then please turn off the automatic updates for Chrome application! (Manual)
Warning! You will still receive the notifications as shown below even after the turning off the automatic updates!
You are to close the notification every time you see it: