Unfortunately, new versions of apps are not always better and faster. That is why you may need to disable the updates of a specific app.
Note, that these steps are not a solution in any case. The guide can serve as only a temporary workaround. We don't recommend neither blocking app updates nor using old app versions.
How to Prevent Chrome from Auto-Updating on Android
Follow the steps on your phone or tablet.
Launch the Play Store:

Press on the icon

on the upper left: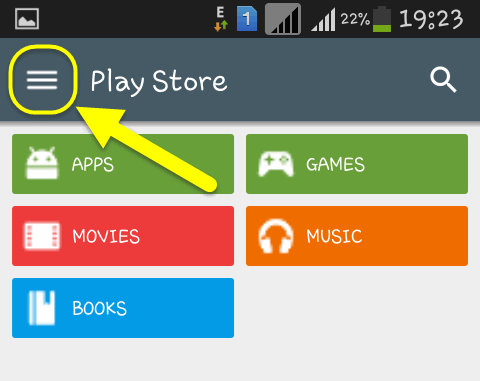 Enter My apps:
Select Chrome: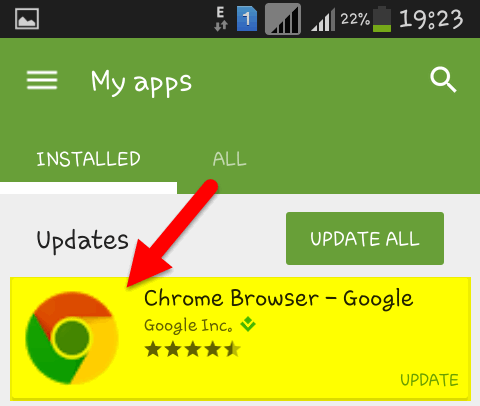 Press Menu button on your device.
Unset the Auto-update checkbox: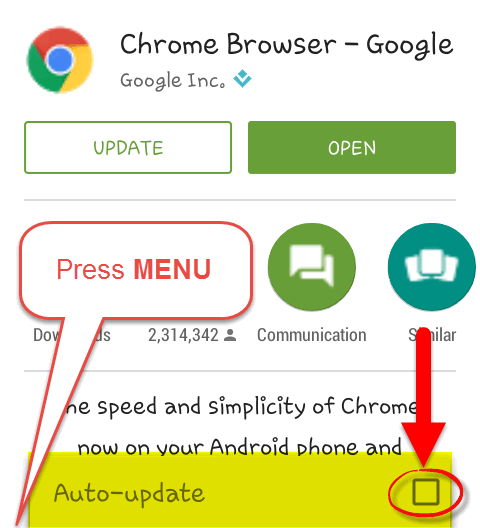 Warning! In such a way you can only disable the automatic updates. But you will be still prompted for manual updates from time to time.

Share your thoughts in the comments.