Why reset the browser?
The browser reset procedure reverts the browser settings to their defaults. It also removes all add-ons and extensions, sets the default search engine and start page. It can help to restore the normal work after adware removal.
When should I reset the browser
It can be very useful to reset the browser in the following situations:
the browser began to work slowly;
websites do not load correctly (design looks strange, some plugins do not work, etc);

unwanted third-party ads appear at all websites;
unknown site opens instead of a site you requested:
you are unable to remove unwanted extensions from the browser.
Internet Explorer reset
Launch Microsoft Internet Explorer.
Go to Internet options:
Go to the Advanced tab.
Press Reset button: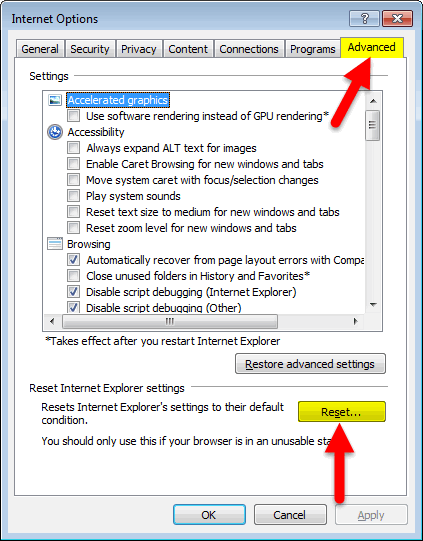 Set the checkbox Delete personal settings.
Press Reset: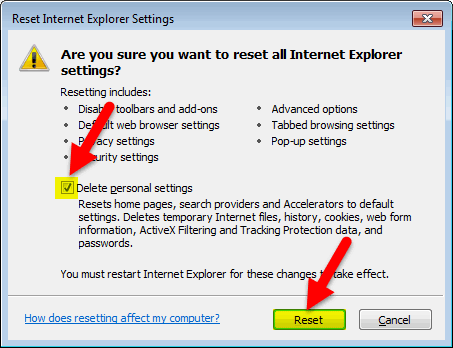 Press Close when resetting is done: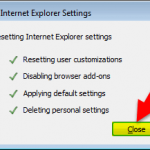 Google Chrome reset
Launch Google Chrome.
Press Menu button in the upper right.
Select Settings: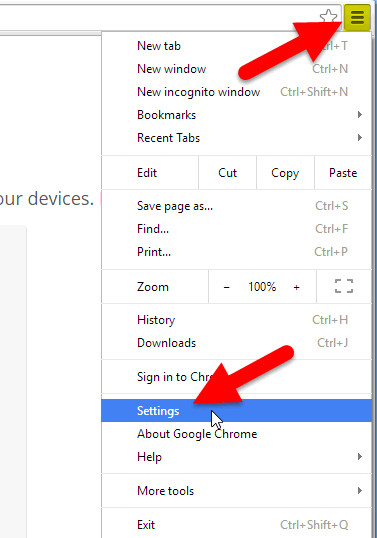 Click on Show advanced settings link:
Press Reset settings button: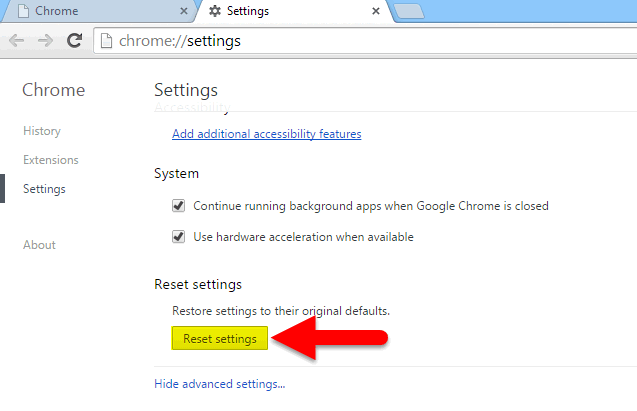 Press Reset button in a small pop-up window: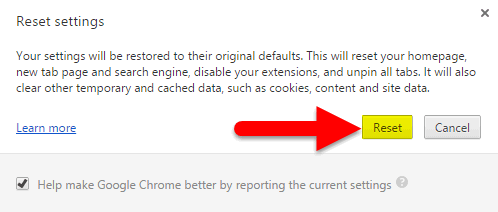 When the following window disappears the reset is done:
Mozilla Firefox reset
Launch the Mozilla Firefox browser.
Press the Menu button.
Press the button with a question mark: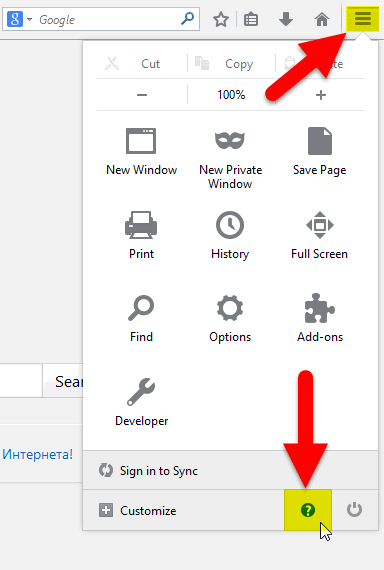 Click on Troubleshooting Information:
Find the Reset Firefox to its default state area on the right.
Press the Reset Firefox button: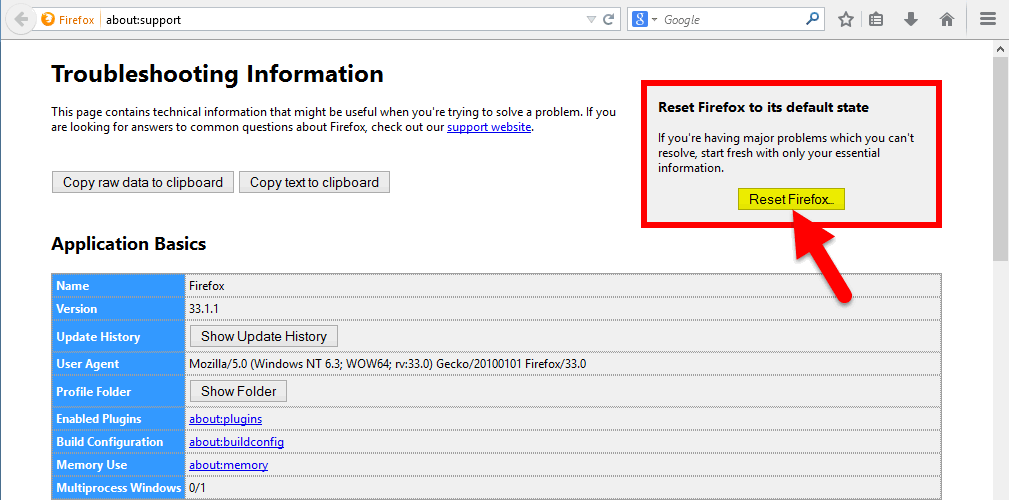 Press Reset Firefox  in a small pop-up window: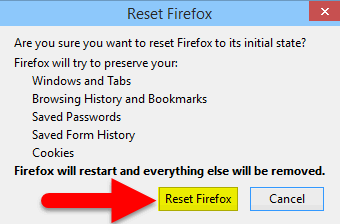 Opera reset
It is a little bit more complicated to reset settings of Opera browser because Opera does not have the Reset button.
Launch Opera.
Press Opera button.
Select About Opera:
Copy Profile and Cache addresses and open these two locations in two different explorer windows:
Close the Opera browser!
Delete all files and folders in Profile location:
Clean the Cache folder: