Many iPhone and iPad owners who have recently updated their devices to iOS 14 and iPadOS 14 faced the "Weak Security" warning in their Wi-Fi settings. Here is how to fix the problem.
What Does This Mean?
The 'Weak Security" warning in your iPhone's Wi-Fi settings means that your Wi-Fi network is using vulnerable technologies. It either uses the WPA as authentication method or TKIP as the encryption or both at the same time.
If you go to the network properties, your iPhone and iPad should be telling you "WPA is not considered secure" or "TKIP is not considered secure".
And below you will find the recommendation "If this is your Wi-Fi network, configure the router to use WPA2 (AES) or WPA3 security type"
That is actually true. WPA (first generation) and TKIP are outdated security protocol and encryption respectively.
How to Fix the "Weak Security" Problem on iPhone with iOS 14?
If the router belongs to you or you by any means have access to its configuration page, you will be able to fix the error.
Step 1. Log in to your router settings.
Step 2. Go to Advanced settings (if available).
Step 3. Find the configuration section dedicated to Wireless Settings.
Step 4. Select WPA2/WPA3 (if your router supports it) or WPA2 only as your "Authentication Method" (a.k.a. "Security Mode")
Do not select the WPA/WPA2 option.
Step 5. Select AES or AES-CCMP as you encryption.
Do not select AUTO, AES+TKIP, TKIP.
Step 6. Save your router settings.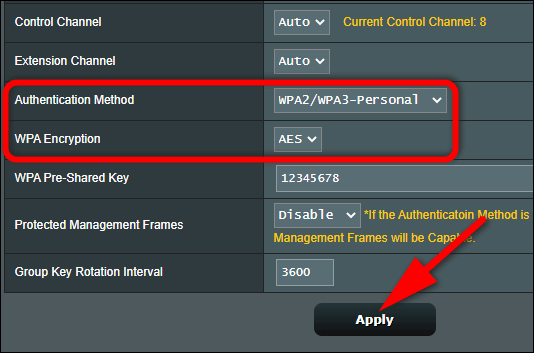 Сlarification
On some routers you need to first select WPA/WPA2 and then specify the WPA2 version below. It is a little bit confusing. Here is how it looks on TP-Link routers: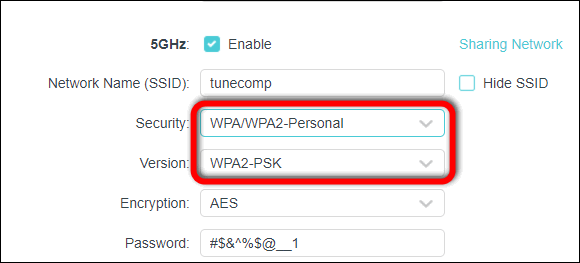 After modified these settings and rebooted your router (if prompted), reconnect to this hotspot from your iPhone (iPad). The warning should be gone.
Video Guide
How to improve iPhone security in general
While iPhones are generally considered to have strong security measures, there are still some steps you can take to further enhance your iPhone's security. Here are some tips:
Update your iPhone regularly: Apple releases software updates to fix vulnerabilities and improve security. Make sure to update your iPhone to the latest version of iOS.
Use a strong passcode: A strong passcode is essential to keeping your iPhone secure. Use a long, complex passcode with a mix of letters, numbers, and symbols.
Enable two-factor authentication: Two-factor authentication adds an extra layer of security by requiring a second form of authentication, such as a verification code, in addition to your password.
Disable lock screen notifications: To prevent sensitive information from being displayed on your lock screen, disable lock screen notifications for sensitive apps like banking apps, email, and messaging apps.
Use a virtual private network (VPN): A VPN encrypts your internet traffic and helps protect your privacy when using public Wi-Fi.
Be careful when installing apps: Only download apps from trusted sources like the App Store, and be wary of apps that ask for unnecessary permissions or that seem suspicious.
Enable Find My iPhone: Find My iPhone allows you to locate, lock, and erase your iPhone remotely in case it's lost or stolen.
By following these tips, you can help to enhance the security of your iPhone and protect your personal information.
Conclusion
iOS 14 and iPadOS 14 are designed to alert you in case if you are connected to a Wi-Fi network with weak security.
That is very important to avoid such hotspots because your device may got hacked and your sensitive data can be eventually stolen.
We advise to switch your router to WPA2 with AES. In case if the router doesn't belong to you, we advise to immediately disconnect from such network and forget it.