In this article I will explain how to stop your Windows 10 from reopening the apps that were open the moment you shut down or restarted your PC the next time you log in to your user account.
Of course, this feature may be useful for someone, but I don't need to reopen those last apps & programs, cause if they were running at yesterday's night, this doesn't mean I will need them all today in the morning. Even if I really need them, it's not a problem to reopen them again manually. If you agree with me on this, keep reading.
How to Turn Off Auto-Restarting Apps in Windows 10
Go to "Settings"
Dive into the "Accounts" section.
Select "Sign-in Options" in the left pane.
Scroll down a bit.
Turn off the "Restart apps" toggle: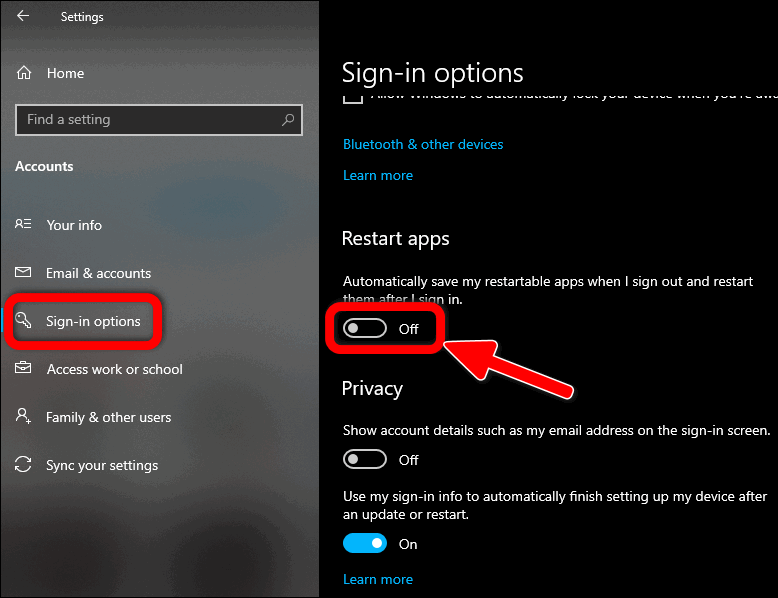 That's it!
Video Guide: Stop Windows 10 From Reopening Apps After Restarting or Shutting Down Your PC
You can watch the same steps in this short video:
How to Prevent File Explorer From Reopening Last Folder Windows in Windows 10
If you dislike reopening as such, you may also want to disable the good old feature that has been with us since Windows XP (or maybe even since earlier versions of Windows OS). For this purpose, do the following:
Open the File Explorer.
Click "View".
Select "Options":
Go to the "View" tab.
Disable the option "Restore previous folder windows at logon".
Click "OK" to save settings: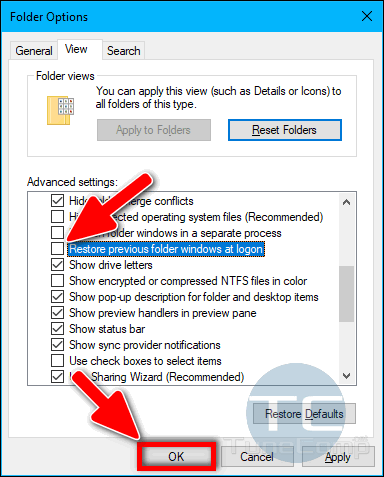 Thank you. Do you consider auto-restarting last programs a useful feature or not? Tell us in the comments!