People use screenshots very often. They serve to save some important information displayed on the screen. Sometimes we take it not to forget something, another time it can be used as an evidence. For instance, you can send the screenshot of an error to the developer of some app for them to better deal with it and finally release a fix. Here is how to take screenshots on Galaxy devices.
Ace 4 SM-G313 (318)
Press Power and Home at the same time and hold them for a couple of seconds until you hear the sound and feel a vibration: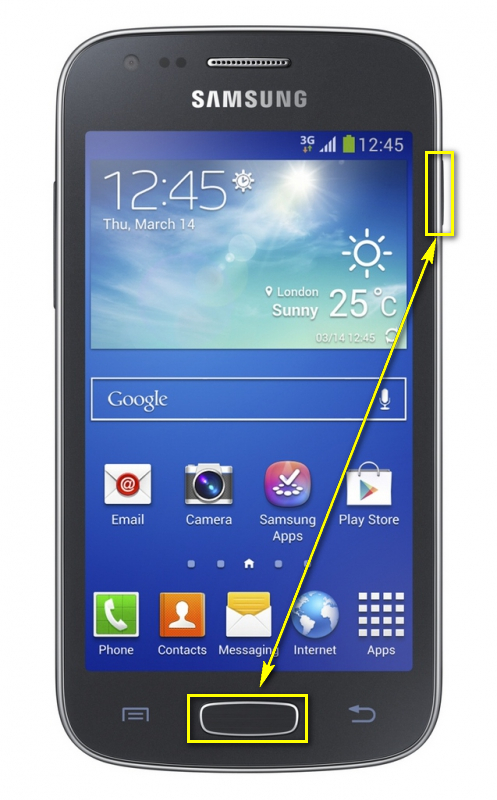 GT-I8160
Here some peculiarities: Hold Home button (like a shift) and press Power shortly:
GT-S5830
Press Home and Back:
Where are the screenshots stored?
Galaxy Ace III, IV:
Device storage\Pictures\Screenshots
Galaxy Ace II:
SDCARD\ScreenCapture