Here is how to rollback Windows 10 to the previous state using the previously created system restore point. But note! You need to do two things before you will be able to roll your system back: enable the system protection and create a restore point.
How to roll back Windows 10 to the previous state using a restore point
Step 1. Go to "System"
The easiest way to do it is to press Win+Break.
Another way is right-click "This Computer" and select "Properties":

Step 2. Click "System protection"

Step 3. Click "System Restore"
Step 4. Select "Choose a different restore point" and click "Next" :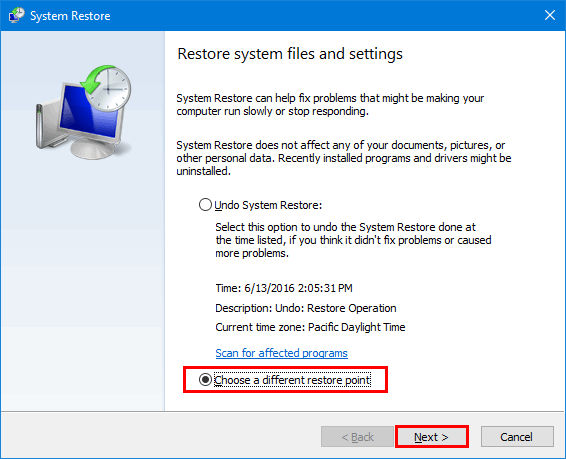 Step 5. Choose desired restore point paying attention to date and time of its creation. Then click "Next" :
Step 6. Click "Finish" to confirm your restore point: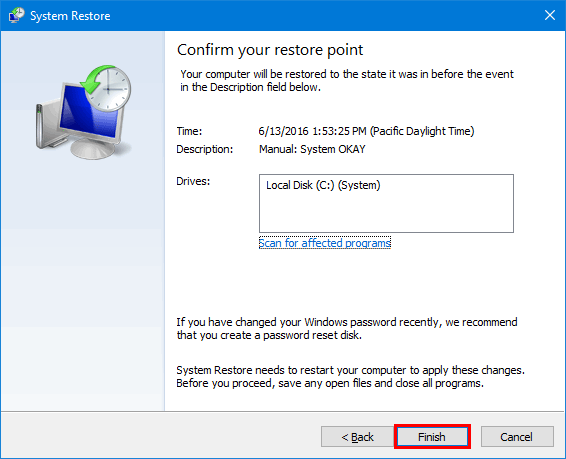 Step 7. Click "Yes" to start rolling back:

Wait… You PC is about to reboot soon:
Wait while your Windows files and settings are being rolled back:

In a few minutes you should see the following message "System Restore completed successfully. The system has been restored to date time. Your documents have not been affected". You can click Close and start using the operating system in a well-working condition: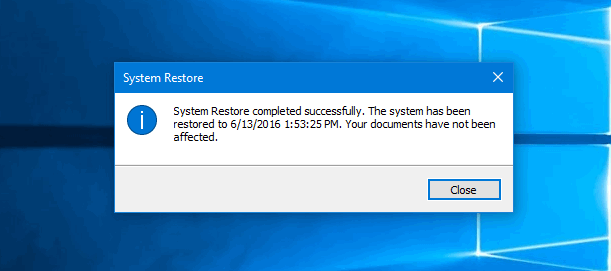 We hope, this guide helped you master this useful feature. Please, share your feedback in the comments!