Why create a restore point in Windows 10
Creating a system restore point may help to recover your OS Windows in a case of system failure: for example if your PC is infected with malware or system files are damaged. Note that you need to enable system protection first.
How to create a restore point in Windows 10
Step 1. Go to "System"
The esiest way to do it is to press Win+Break.
Another way is right-click "This Computer" and select "Properties":

Step 2. Click "System protection"

Step 3. Click "Create"
Step 4. Type a name for the restore point and click "Create":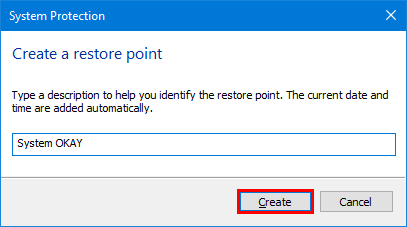 Then wait for a system restore point to be created:
Click on "OK" when the restore point is ready:
Henceforth you will be able to roll back your system to the created restore point.