What is SplenDO
SplenDO is a perfect to do list app for Android developed by Splend Apps. It is very convenient for managing all your tasks: you can create separate task lists and set up reminders for each task. The great advantage is that you can customize a lot of settings to your taste.
How to use SplenDO To Do List App on Android
How to create a task
There are several ways to do it in SplenDO:
1. Tap the "+" icon
This way allows you to assign due date, time and select a list.
2. Quick bar
Use this feature to quickly add a task in one click. In this case you will be able only to give a name. All other options will be set by default. The task will be added to the currently selected list without due date.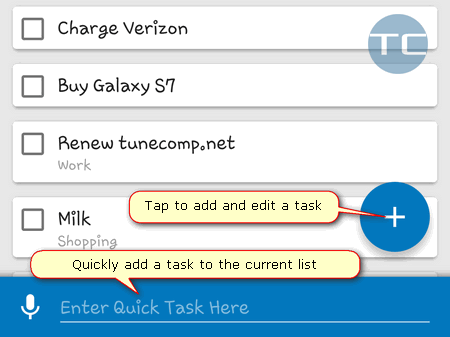 3. Batch Mode
This is the easy way to add several tasks at once to the current list. The thing is you don't need to tap "New" and "Save" for each one. It can be very useful if you are afraid to forget your ideas while typing.
Tap on "Add in Batch Mode":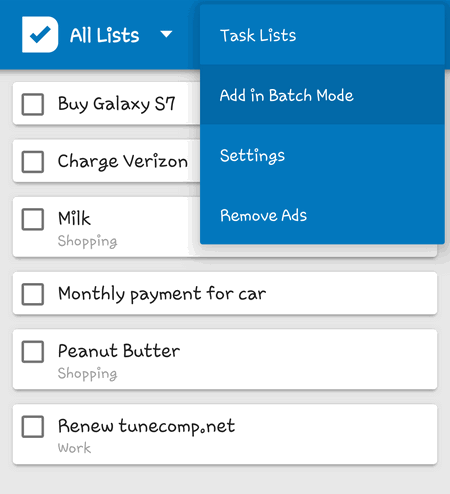 Type all your tasks in the list and tap on "Save":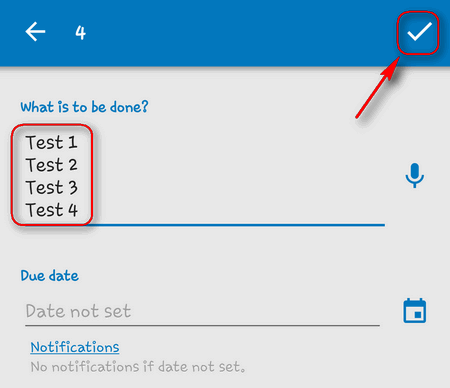 All your tasks have been added to the list with one tap: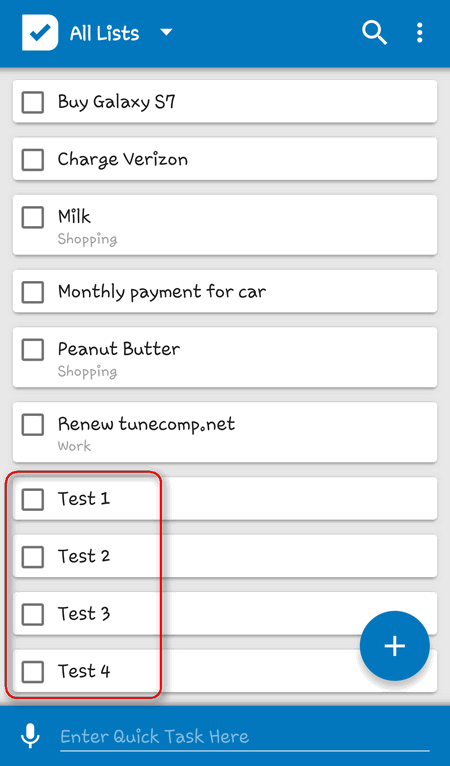 How to delete a task
There are also several ways to it.
1. Select a task by tapping and holding it and then tap the "Delete" icon: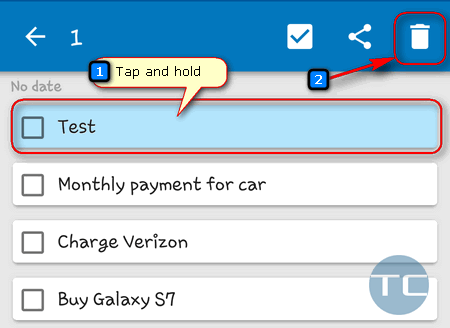 2. Tap a task to go to its properties. Then tap the tripple dot icon and select "Delete":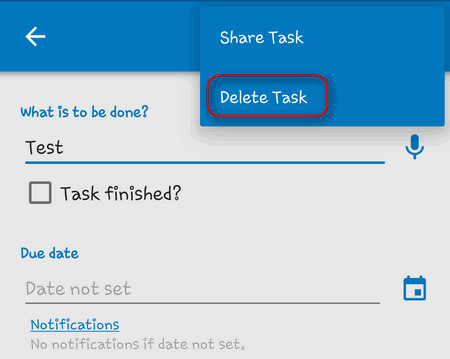 Lists
You can add tasks to different lists (such as "work", "shopping") or create your own lists. So you will never have a ridiculous mixture of completely dissimilar tasks like 'buy milk' and 'find a job' in one list.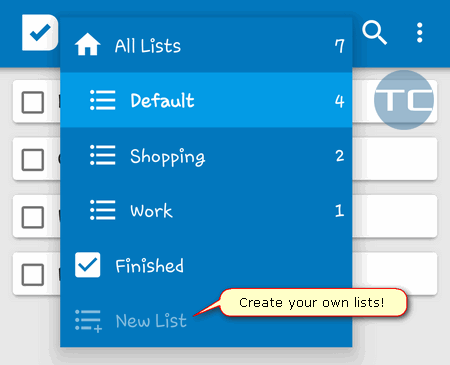 To move a task to another list:
Select a task.
Tap on the "List" drop-down menu (or tap the icon on the right to create a new list):

Select another list:
Tap the Save icon:
How to set up a reminder for a task
If you want to create a reminder, follow these steps:
tap on the task to enter its properties.
specify the Due date and Time.
tap on the Save icon.

Go to Settings and choose when you wish to be notified about the task:

You will be reminded about your task on time. You can edit the task, set another time or mark it as finished:
Operating with a group of tasks
Tap and hold on a task to select it. In such a way you can mark several of them at once to delete them altogether or mark them as finished.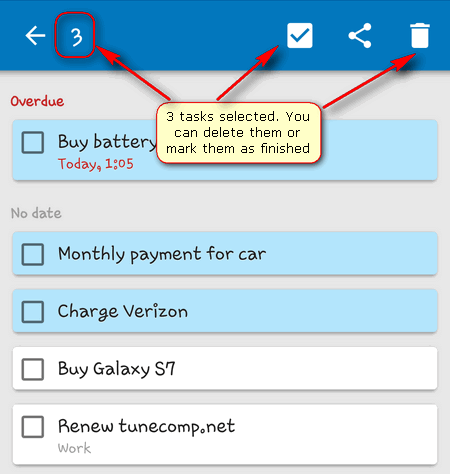 Synchronization with Google
SplenDO supports syncing with Google. If you wish to remove Google Account just go to "Settings" and select "Sync disabled" in "Sync mode":
What I turned off In Splendo To Do List App
In general, I like default settings of the app. But nevertheless I changed a few of them.
I have turned off the Day summary function (Tap the tripple dot icon, select "Settings", set "Day summary" to "Disabled")
I have disabled the Voice feature, because I don't want the voice to pronounce the name and the time of my task (Tap the tripple dot icon, select "Settings", find the "Notifications" area and untick the checkbox named "Voice")
Install SplenDO To Do List
Search for SplenDO by Splend Apps in Google Play Store App
or
go to: https://play.google.com/store/apps/details?id=com.splendapps.splendo