From time to time you have to enter UEFI / BIOS to change some settings. This is especially important in case if you need to disable the Secure Boot feature. The thing is that you will be unable to install certain operating systems until you have it enabled.
I also use to enter UEFI to toggle the AHCI feature, check the firmware version and customize some minor laptop settings.
This guide will be surely helpful for all those who just bought a brand new Lenovo laptop. The thing is it's not so easy to find out how to enter UEFI / BIOS on Lenovo G50 and similar models.
Method 1 to enter UEFI BIOS
1. Turn off your laptop.
2. Press the Novo Button (a.k.a. OneKey Recovery). In G50 it is located on the left side of the laptop next to the USB port:

3. Select BIOS Setup using the arrow keys on your keyboard: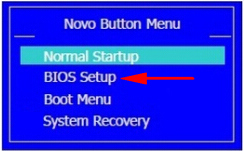 In a few seconds your laptop should enter the BIOS setup.
Method 2
Turn on or reboot your Lenovo laptop.
Press Fn+F2 key combination for several times until you see that you are entering the setup.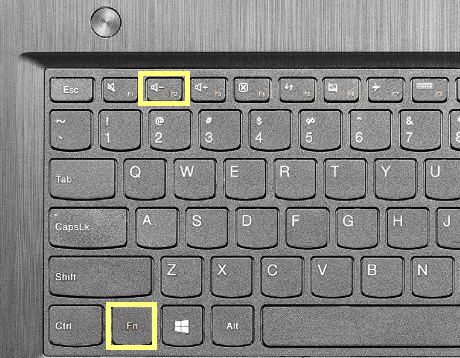 That's it. Feel free to discuss or add something in the comments. I can say that some time ago I had the same laptop and it worked not bad.