When you install an app on your Android device it is automatically added to My Apps list. This can be useful when you buy a new Android device, log in to your Google account and want to reinstall everything you had on your previous device.
But after a while there is a lot of stuff in the list and most of it you don't use or even don't remember. That is why you may want to make this list a bit shorter.
Launch Google Play Store:
Tap on the Menu icon in the upper left corner of the screen: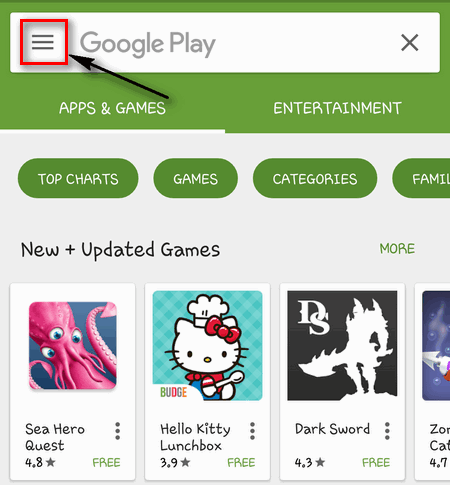 Go to Apps & Games → My apps & games: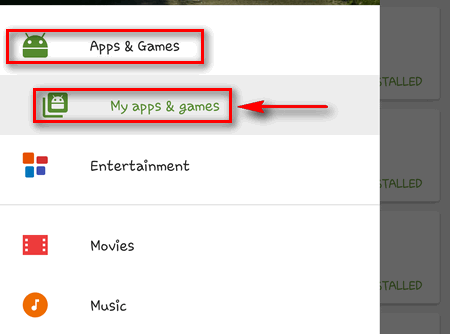 Find the one you want to remove and tap on X: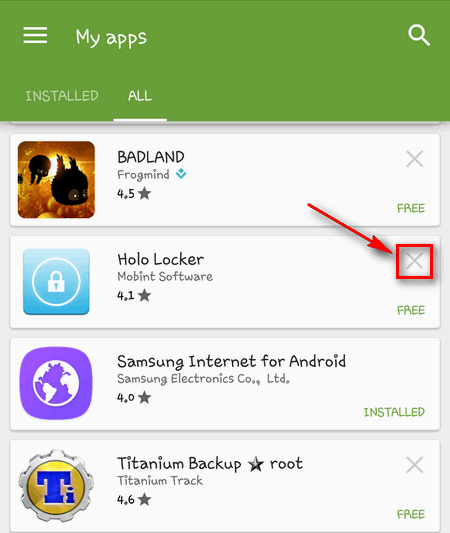 Then you will see the dialogue window Remove "the name" from my apps? Tap on OK:
Do the same to all others you want to remove.