The Run command box is commonly used to launch the registry editor, system configuration, group policy object editor and other settings in Windows. On this page you will find 5 most convenient ways to open the dialogue in Windows 10.
The first one is my favorite. Get used to using this method and everybody around will say that your are using Windows 10 like a pro 🙂
Method 1: Press Win+R
This is the key combination that I prefer using myself. It allows to open the dialogue instantly – without search for anything.
Method 2. Press Win+X and Click on RUN
This is yet another quick way to access the Run dialogue. By the way, there is no need to use mouse – you may use the arrow keys on your keyboard instead and hit "Enter".
Method 3. From the Start menu
Go to the "Start Menu" – "All apps"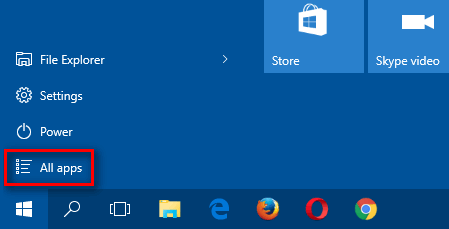 Then navigate to "Windows system" and click on "Run"
Method 4. Use the File Explorer
Open the folder:
C:\Users\YourName\AppData\Roaming\Microsoft\Windows\Start Menu\Programs\System Tools
Click on "Run" shortcut:

Method 5. Use the Windows Search
Click on the search icon in the Taskbar.
Type "run" in the search field.
Right-click on the "Run" app in the results.
Click "Pin to Start" or "Pin to taskbar" as you like: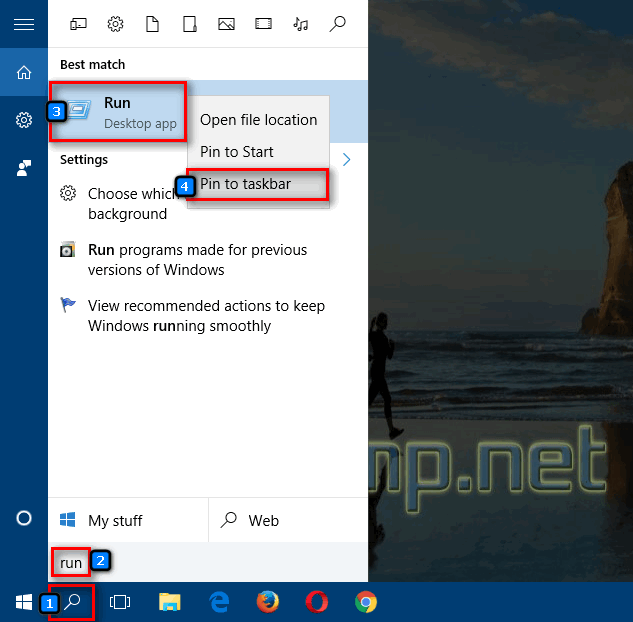 That's it! If you know extra instant and convenient methods to access the Run dialogue, suggest them in the comments section.