The Run command box is widely used to launch the registry editor, system configuration, group policy object editor and other settings in Windows. On this page you will find different ways to open the dialogue in Windows 10.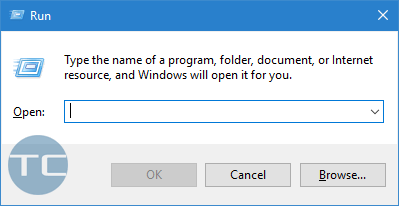 Method 1: Press Win+R
Method 2. Press Win+X and click on RUN
Method 3.  In the Start menu
Go to the "Start Menu" – "All apps"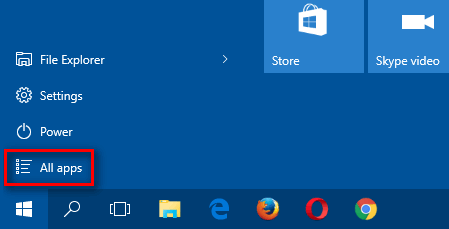 Then navigate to "Windows system" and click on "Run"
Method 4. Using the File Explorer
Open the folder:
C:\Users\YourName\AppData\Roaming\Microsoft\Windows\Start Menu\Programs\System Tools
Click on "Run" shortcut:

Method 5. Using the Windows Search
Click on the search icon in the Taskbar.
Type "run" in the search field.
Right-click on "Run" in the results.
Click "Pin to Start" or "Pin to taskbar" as you like: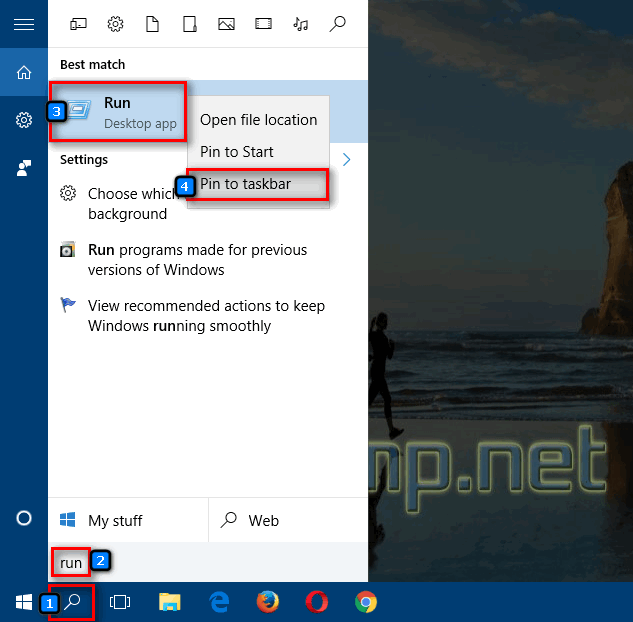 Please, share this guide if you find it useful! Thank you!