In this guide you will learn to reboot your Samsung Galaxy S10, S10+ or S10e into recovery mode and wipe cache or factory reset your phone.
Based on my experience I can say that you should reset your Galaxy once a year to get rid of glitches and also after you upgrade Android OS to the latest version if you don't want to face the battery drain issue on Android 9 Pie with One UI 1.1.
I advise you to remember the key combination to boot your Galaxy S10 into Recovery Mode because you might not be able to use Google in case if your Android phone is bricked or faced a bootloop.
How to Boot Samsung Galaxy S10, S10+, S10e into Recovery Mode
Power off your Samsung Galaxy S10 phone.
Press and hold Volume Up + Bixby + Power button at the same time: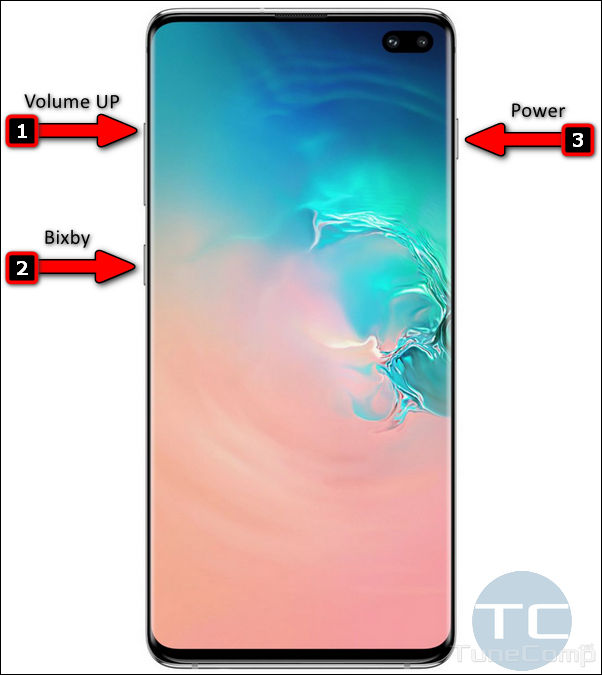 You may release all keys as soon as you see "Samsung Galaxy S10. Powered by Android" on the screen. As a rule, you need to hold up keys for 5 seconds. If you see No command this means that you're on the right way and you will enter the recovery mode in a few seconds: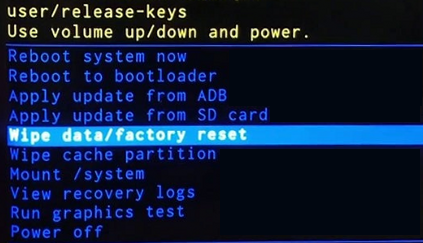 Now you can use Recovery mode: wipe data/factory reset your Galaxy S10, wipe the cache partition, manually install updates, etc.
Remember the key combination just in case. Now you know how to get rid of glitches, malware, free up space and wipe the rubbish. Keep your S10 in a perfect condition and good luck!