File Manager+ is a rather popular Android app. I like it too and use on my numerous phones and tablets. Some time ago I had to install MX Player Pro because my devices played video clips from my action cam without sound. MX Player Pro solved the problem completely but when I tried to open videos using my favorite File Manager+, it played them without sound again.
I was surprised a bit but in a moment I understood that the file manager opens videos and songs in its internal players. In a few moments I made another discovery: as it turned out, my Google Pixel doesn't have a setting to define a default video play.
By the way, my Redmi Note 5 had such. Here is how to fix to issue and force videos to play in the app you wish.
How to Make File Manager+ Open Videos in the Default Player Rather Than Internal One
For this purpose you need to disable internal Video and Sound Players in the app:
Launch File Manager+.
Navigate to the app's Home screen: 
Now tap the dots icon on the upper right and head to its Settings: 
Disable the option Use internal image viewer: 
If the File Manager+ is unable to open the video file, you may need to choose the default player afterwards: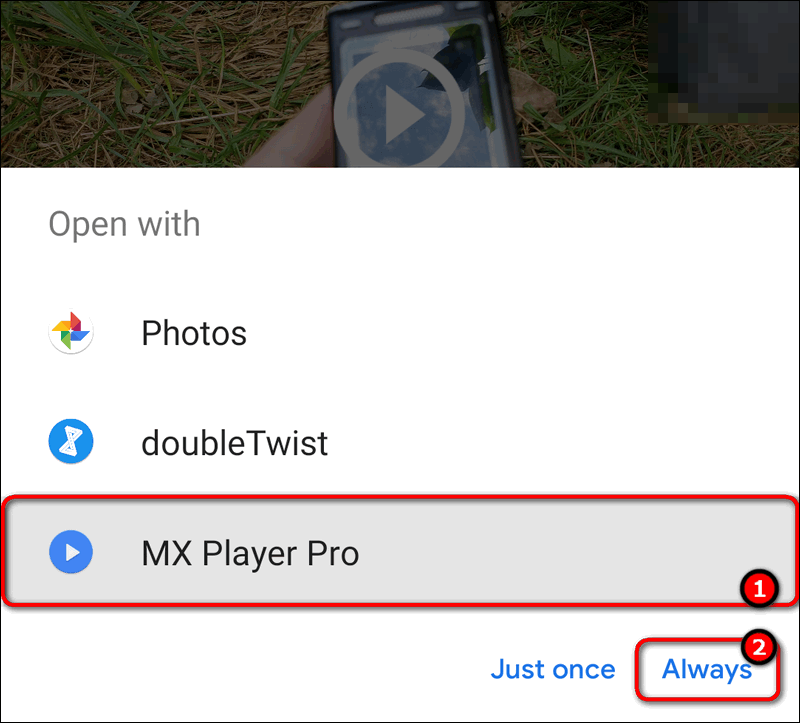 That's it.
Have you ever faced similar problems? If you have something to add on the topic, please drop a comment below!
I know, that the same app may behave differently on different devices. That's why your experience may be very useful for somebody.
Thank you in advance and have a nice day with Android devices!