You can face the problem of low disk space on the system drive after you have installed the next update for Windows 10. Here is how to clean up your SSD storage to free up some space.
Method 1. Clean up system files and save space
Click on Clean up system files in the system disk's properties (See the details in our guide):
Method 2. Free up some space after the installation of a Windows Update using the Settings app
Open Settings: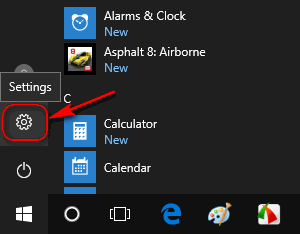 Go to System → Storage.
Click on your system disk (in most cases "C:"):
Click on Temporary files:
Check Previous version of Windows.
Click on Remove files:
Storage Recommendations
We recommend to use at least 150 GB for your system partition. Otherwise you will keep facing the same problems after each update. The thing is that you cannot install the upgrade directly from the Internet. You need some space to download it first and that you need storage to deploy the update. So, it's reasonable to buy at least 256 GB SSD drives in 2020.