In this guide we will tell you about all possible ways to install the next Windows 10 Updates right now. We know that a lot of you can't stand waiting for automatic updates. Choose the method you like depending on which is more suitable for you and how soon you wish to install the next OS version. 
Requirements For Installing the Next Windows 10 Version
First of all, you need to have a license. You must have such if you upgraded to Windows 10 in 2015-2016.
You need to have about 30 GB of space on your system disk (in most cases 'disk C').
Make sure to create a full system backup before you start the upgrade!
Method 1: Use Update Assistant
Starting from April 5th 2017 you will be able to download and install Creators Update with a help of Microsoft Update Assistant. All you need to do is:
Click on "Update now":
Download and launch the Assistant:
Here click on "Update now":
Click on "Next":
Wait until the installation is in process:
Agree to restart your PC:
Here you can turn off some features or leave them enabled:
The following window tells you that you finished the installation successfully:
Method 2: Use Windows Update
Microsoft is delivering new OS versions through its ordinary updates. But the thing is no one knows when exactly you will receive it. Maybe, in one week or even in two weeks.
Forums on the Internet claim that Creators Update should be available through Windows Update starting from April, 11. So this method is for those who is okay to wait for a while:
Method 3: Install New Windows 10 Version from ISO Image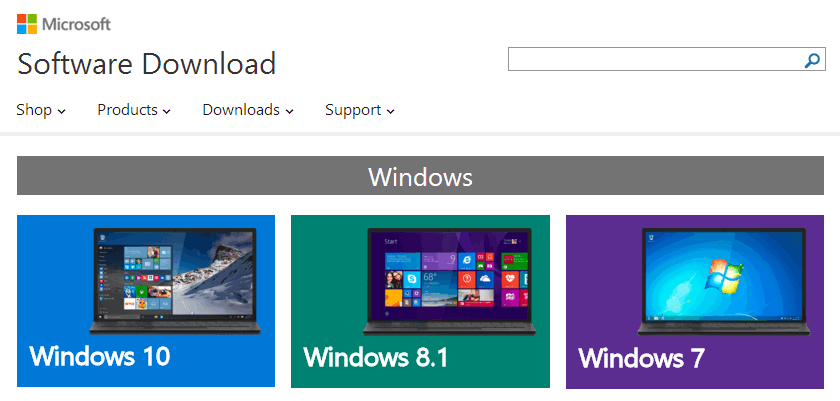 Soon after the release of each new build Microsoft updates its Windows 10 images on their servers.
Thus you will be able to download a fresh Windows 10 ISO image and reinstall operating system from the scratch like we explained in our article: How to reset Windows 10 when your OS won't boot.
That's it.