Many users reportedly encountered the black screen issue when they tried to install Windows 10 Creators Update using the official Upgrade Assistant utility by Microsoft.
The Issue looks like the following: when the Upgrade Assistant finishes its work under Windows 10, it reboots the PC to begin the upgrade procedure. Thus, you see the progress percentage on the blue screen. And when it reaches 30% or so the system is rebooted once more and boots to a black screen without a cursor.
1. Black Screen Caused By Software Issues
First of all try to reset (turn off and turn on) your PC. Do it several times. It is quite possible that Windows 10 will boot successfully.
If the previous tip doesn't work for you the only known solution capable to fix the black screen issue is to create a bootable USB stick with the latest Windows 10 Creators Update and perform a clean re-installation of the operating system.
Use another PC!
Go to the Microsoft website: https://www.microsoft.com/en-us/software-download/windows10
Download Media Creation Tool.
Create a bootable USB stick (it will contain Windows 10 Creators Update): 
Boot from USB and reinstall Windows: 
2. Black Screen Caused By Hardware Issues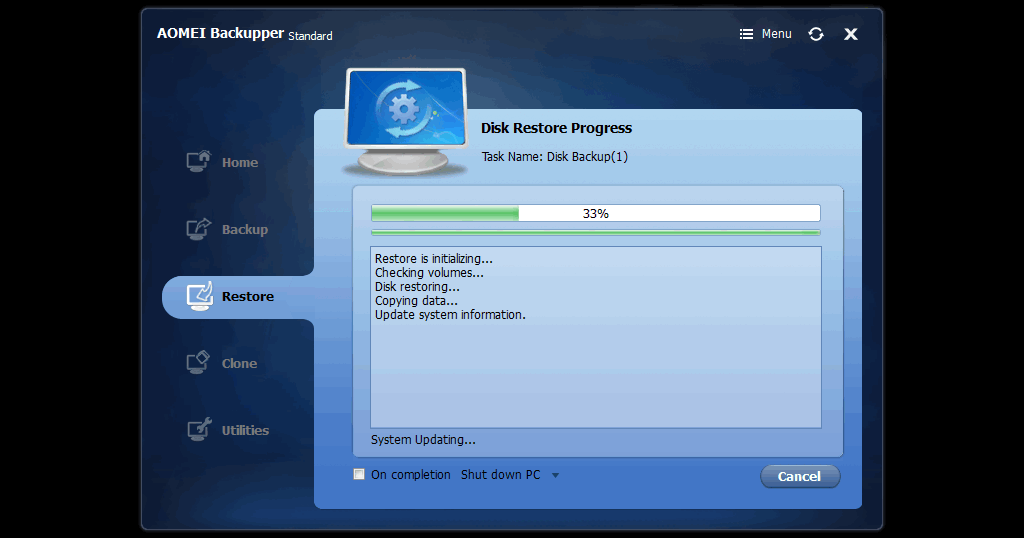 Some users report that even a clean reinstall doesn't fix the black screen issue. We can assume that the cause is hardware issues and you have nothing to do except revert to the previous build of Windows 10, for instance, restore your system using a backup-restore software:
If you managed to solve the issue in a different way, drop a comment.