Some users prefer when incoming call is displayed in a small pop-up window at the top of the screen that allows to continue reading, typing or browsing. But other Galaxy owners prefer to always see the incoming call in the full screen mode.
While displaying incoming calls in a pop-up is designed to not distract users when they use apps, I often switch to it as I pull out my Galaxy S21 from my pocket by accidentally touching the screen when I receive a call.
Thus, for those who hates pop-up mode here is how to always display incoming calls in full screen on Galaxy S21, S20, S10, S9 and other Galaxy models with OneUI 2 and 3.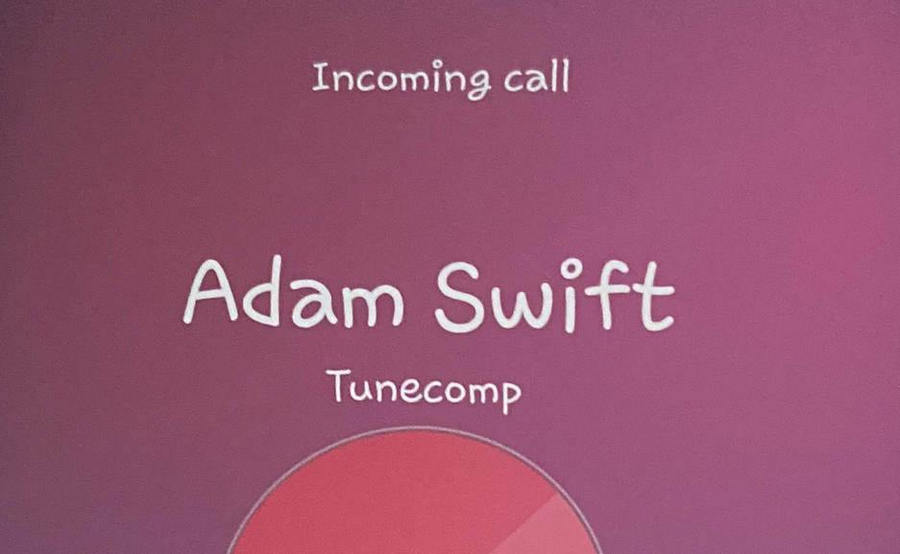 How to Make Galaxy S21/S20 Always Display Incoming Calls in Full Screen
Launch the Phone app:
Tap the menu (three dots) icon in the upper right corner of the screen (no matter on which tab you are: dialer (keypad), recents or contacts).
select Settings:
Here tap on Call display while using apps:
Here you can select how you want incoming calls to be displayed. If you select Full screen, you will see the information about all calls in full screen, regardless of whether you are on your home screen or using your browser, messenger or watching video.
And here is how it looks on Samsung devices with OneUI 3.1 like Galaxy S21/Plus/Ultra:


Galaxy S21 OneUI 3.1



If you opt for pop-up, you will see incoming calls in full screen only if you are on your home screen or your Galaxy phone is locked.
I Don't See Any Incoming Call Screens / Notifications on Galaxy S21, S20, S10
Don't forget that you may not see neither full screen nor pop-up notifications about an incoming call if you have the Do not disturb mode active.
You should either allow notifications in DND settings or deactivate DND on your Galaxy phone.
If you want to allow notifications in DND, do the following:
pull down the notification shade, hold down the DND tile (or alternatively go to Settings – Notifications – tap on the "Do not disturb" text but not the toggle)
In the DND settings be sure to disable"Hide full screen notifications" and "Don't pop up notifiations" :

Wrapping Up
Now you know how to make your Galaxy S21, S20, S10 (or any other Galaxy phone with OneUI 2 or 3) display incoming calls in full screen or pop up notifications. You should always keep in mind that the DND mode can also affect incoming calls display.