Samsung Galaxy S21 owners often complain that they need to swipe on the screen after they successfully authorize using the face unlock feature. Here is how to make your S21, S20 or recent Note series take you directly to the home screen after you face unlock it. What's the point of doing extra movements, especially if they don't boost the security?
Follow the steps to disable swipe to unlock on Samsung Galaxy S21, S20, S10, S9, Note 20, Note10:
Go to Settings
Enter the Biometrics and security section
Here select Face recognition
Draw your current pattern or type your security code (PIN).
Toggle off Stay on Lock screen: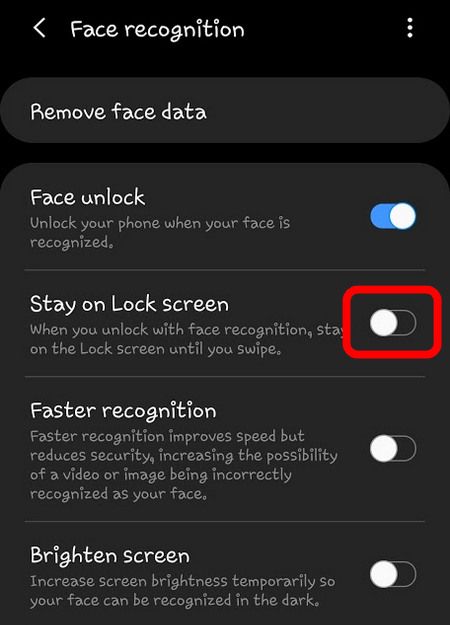 In OneUI 3.1 on Samsung Galaxy S21/S21+ or S21 Ultra this option is called Stay on Lock screen until swipe:
From now on you will see your home screen after you face unlock your Galaxy S21, S20, S10, Note 10, S9 and other models that run OneUI 1.1, 2.0, 2.1, 2.5, 3.0 and 3.1.
P.S. We do not recommend to disable "Lift to wake". Otherwise you will need to press the Power button before using the face recognition feature! But you don't like extra steps.
What do you think about the guide? Please, tell us in the comments!