I take screenshots every day because my hobby is creating how-tos on tunecomp.net. And I must admit, I hate to see pop-up every time saying "Screenshot captured" or "Screenshot saved. Tap to view your screenshot". And mostly because if I take another one a few seconds later it will contain this pop-us itself captured.
Moreover, there is a notification in the Status bar and on the lock screen. Here is how you can get rid of pop-ups and notifications after taking screenshots on Android 10, 9 and 8 so you won't have to dismiss them each time.
How It Looks
This is a heads-up (banner) notification. It pops up over other apps on the screen and will hide away after 5 seconds: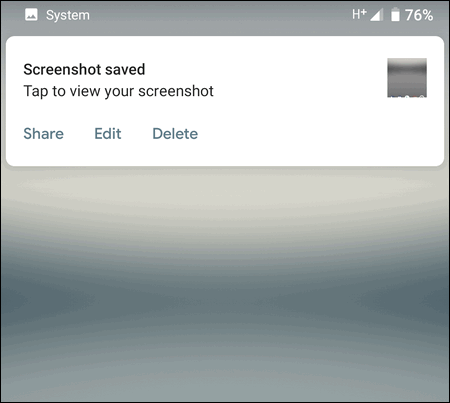 And this an ordinary Android OS notifications in the shade. It can also be quite annoying if you use to take screenshots often: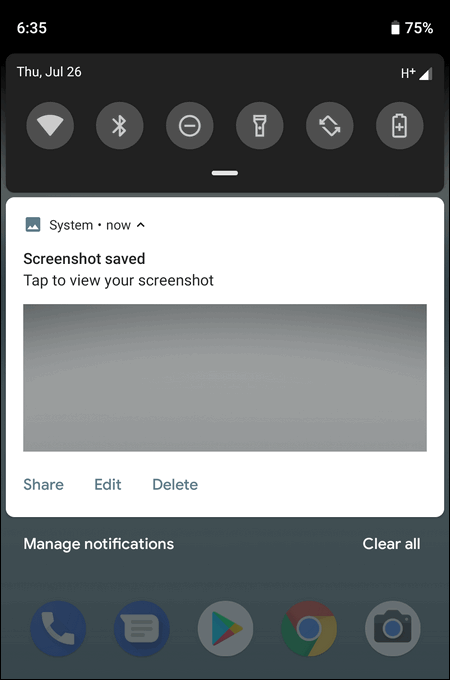 Here is how it looks on Samsung Galaxy S9 running Android 8: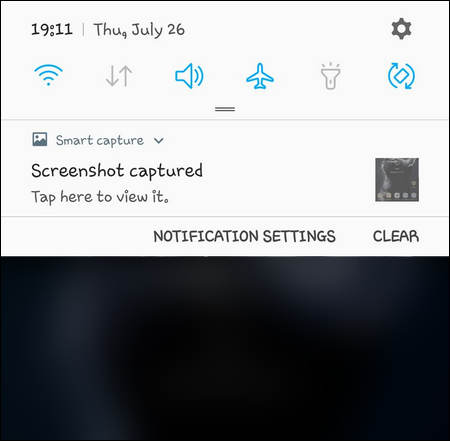 And the same annoying "Screenshot saved" notification on Galaxy S20 with One UI 2.1 (Android 10_: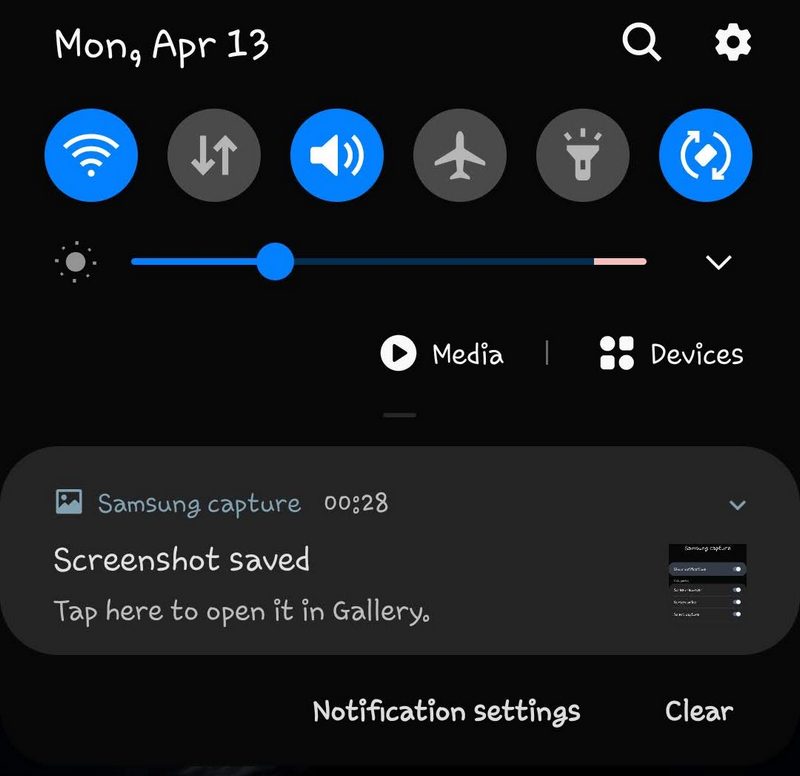 How to Disable Notifications "Screenshot saved" or "Screenshot Captured"
Stock Android 10 and 9
Take a screenshot. (On both my Pixel and my Galaxy S9 I need to press and hold Power + Volume Down).
Pull down the notification shade.
Move the tile to the right a bit for options to show up. (Be careful not to swipe it away completely).
Tap the gear icon: 
Select Stop Notifications: 
Disable notifications for Screenshots category:
Done!
Samsung Galaxy Phones and Tablets Running Android 10, 9, 8
On Galaxy devices enter the options from the shade the same way:
and turn off Samsung Capture app's notifications: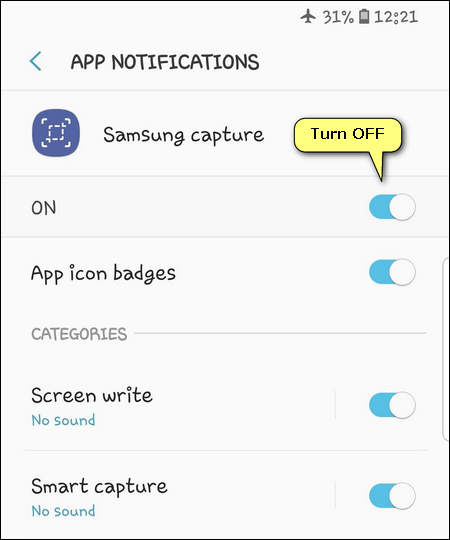 Update 2020: In One UI 2.0 and 2.1 (on Galaxy S20, S10, S9) it will be enough to disable notifications from the "Samsung Capture" category to get rid of "Screenshot saved" in the shade: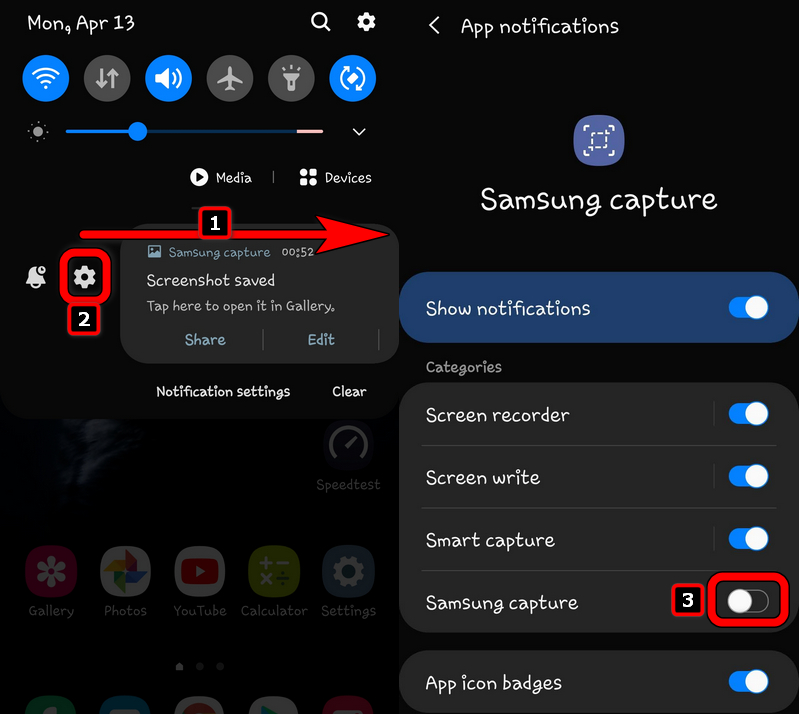 How to Enable Screenshots Notifications Back Again
If you have hidden tiles saying "Screenshot captured" and closed the shade you can't just tap Undo to revert changes. Now you have to dig Android settings a little to get them back.
Stock Android 10, 9, 8
If you miss the notifications about taken screenshots on Android 9 or 8 and want them back do the following:
Go to Android Settings: 
Apps & notifications: 
Select See all apps: 
Touch the dots icon.
Select Show system: 
Now scroll down and select System UI in the list: 
Head to Notifications: 
And finally set the "Screenshots" checkbox: 
After you set the checkbox named "Screenshots" the corresponding notifications will start showing in the drawer but there won't any pop-up messages. Frankly, I don't know why. Personally I don't need them but you take it into account. Maybe, you will tell me how to enable pop-ups in the comment section. This is what concerns the stock Android.
Samsung Galaxy Devices (on S9 example)
To revert the setting on Samsung Galaxy phones you have two options.
Option 1
Go to Settings → Notifications and enable back the Samsung Capture toggle: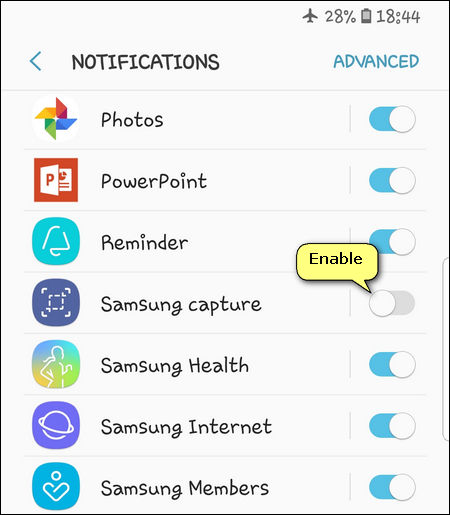 Option 2
Go to Settings → Apps → tap on the dots on the upper right and select Show system apps → Find Samsung Capture in the list and select it → tap on Notifications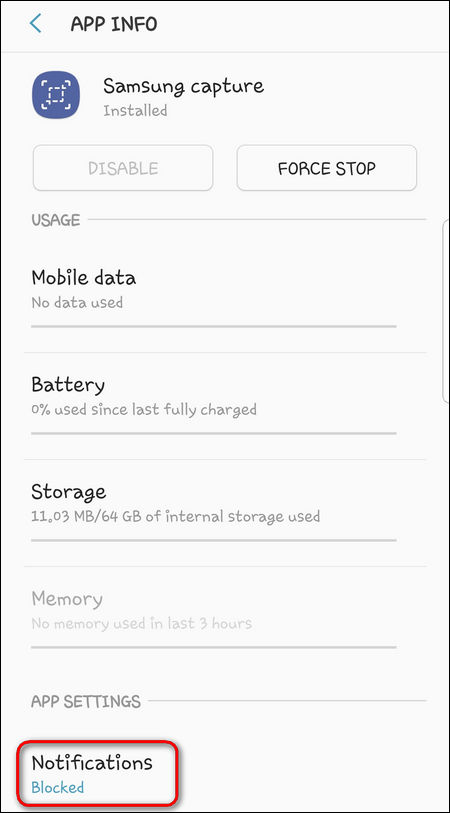 and set them to Allowed: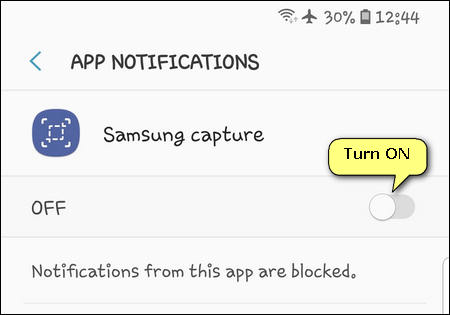 Disable Screenshot Options in Google Apps (Edit and Share)
You can also have screenshot options enabled in your Google app. Once you captured your screen while in Google feed or another Google app you might be prompted to edit or share the image. Here is an example how it can look like in the Google app: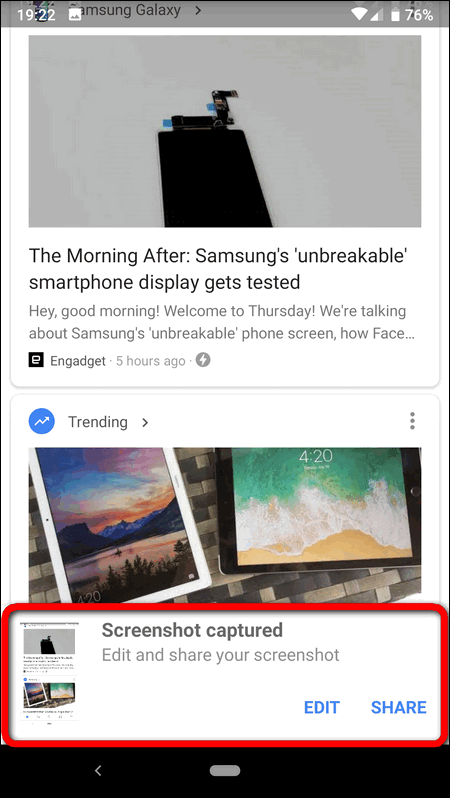 If this is undesired do the following:
Go to the Google App's Settings: 
Select Account & Privacy: 
Turn off Edit and share screenshots: 
That's it.
Read next: AccuBattery Not Alerting! or How to Disable Battery Status Notification