Here is how to set up scheduled auto restart on Samsung Galaxy S22, Galaxy S21, S20, S10, Note 20, 10, A-series and similar devices with One UI 4.1, 3.1, 3.0, 2.5 skin.
Every Piece of Tech Needs a Restart
The longer Android runs without rebooting, the greater the likelihood of glitches and crashes. This is not about a particular phone model, this applies to any operating system.
We restart Windows computers, laptops, and Android is no exception in this regard. How often the Android operating system starts to glitch, depends not only on it itself, but it depends on what applications are installed on the phone or tablet and how many of them.
A third-party applications are being developed by various developers. Some of them are more successful, others are less and cause various problems and glitches. We often advise restarting your Android device if there are any problems that cannot be solved in any way.
How to Set Up Auto Restart on Samsung Galaxy S22 (One UI 4.1) & S21 (One UI 3.1)
Go to "Settings".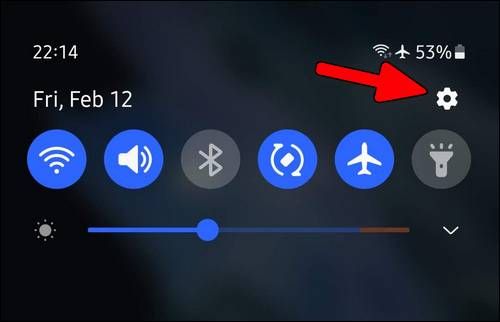 Scroll down a bit and dive into "Battery & Device Care".
Here tap the three-dot icon and select "Automation".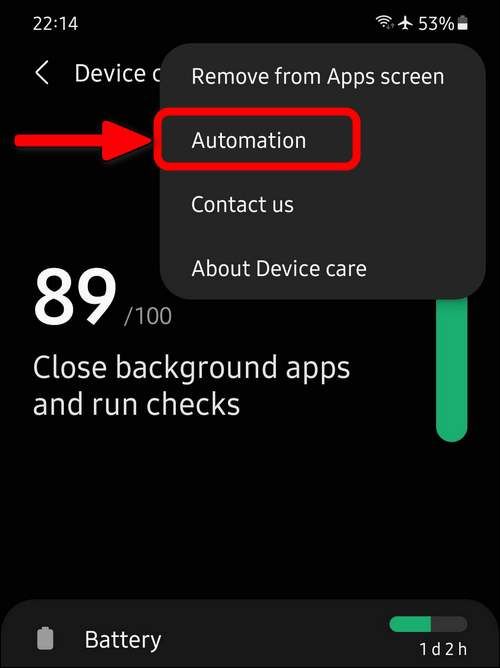 Tap on "Auto restart at set times".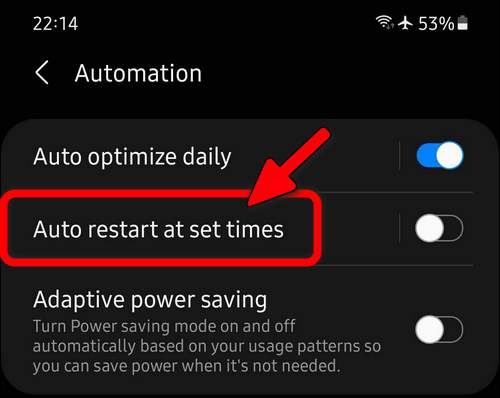 Specify time and day when you prefer to automatically restart your phone and toggle on the feature.
How to Auto Restart a Galaxy Phone with One UI 2.5 or 2.1
If you have Galaxy S9 or S10 with One UI 2.*, do the following:
Go to Settings.
Select Device Care:
Tap on three dots.
Select Advanced:
Dive into auto-restart settings by tapping the text:
Toggle on Auto-restart.
And choose when you prefer your phone to restart automatically. In most cases it will be okay to reboot your Galaxy S20 (S10) once a week – for example at 3 AM on Wednesday.
But if you are experiencing a lot of glitches (which can be fixed by a reboot) you may choose to reboot your phone more often – for instance three time a week or even every night. That's it. From now on your Galaxy device will restart at the specified time.
Wrapping Up
Please, tell us in the comments, whether or not you use this feature on your Galaxy S21, S20, S10 or any other model and what was the reason of enabling the feature. Thank you and good luck in optimizing your Galaxy!