While the majority is looking for a dark theme (dark mode), Windows 10 version 1903 (a.k.a. Windows 10 May 2019 Update) brought a long-awaited new light theme. Here is how you can activate it in a few clicks.
The light Windows 10 theme looks fresh and suits light wallpaper a lot. We hope, you will enjoy using it. Keep reading to learn how to give a fresh and new look to your computer.
Follow the steps:
Click on the Action Center icon in the bottom right corner of your screen.
select All Settings:
Now head to the Personalization section:
In the left pane click on Themes.
Select Windows (Light) to immediately apply it to your PC or laptop: Done!
Here you are – now all the stuff like Taskbar, Start menu and Action Center are displayed in a light color: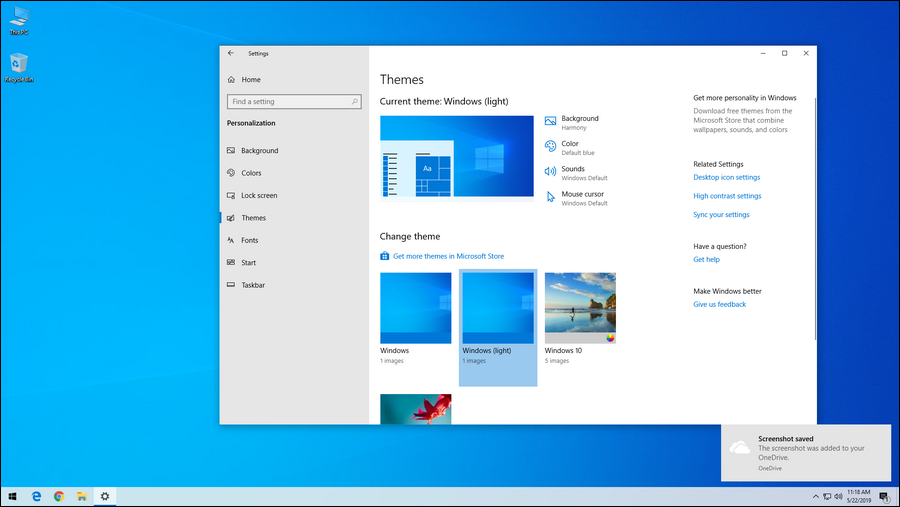 Do you like the theme and why? Tell us in the comments!