In iOS 13 and iPadOS 13 respectively the App Store has been redesigned. And I often hear people asking "How do I update apps on iPhone?" and "How to check for updates in iOS 14?"
Everything is not difficult, however, I liked the way it worked before – in iOS 12 and earlier versions.
Follow the steps:
Open the App Store.
Tap on your user photo (picture, avatar, don't know actually how to call it better) in the upper right corner of your iPhone (iPad):
On the new tab swipe down from the middle of the screen (pull down) to check for updates just the way you used to doing in iOS 12.
Tap Update all or Update in front of each individual application:
Tap Done at the bottom right to continue using the App Store or just press Home to return to your home screen.
If you don't like to do this manually you may want to enable automatic updates. Here's how.
Go to "Settings".
Scroll down to "App Store".
Here you can enable automatic app updates.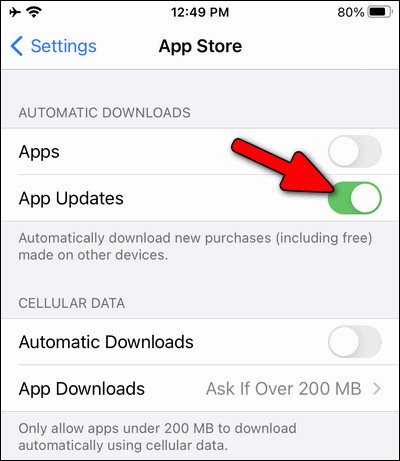 Do you like the new design of the App Store? Frankly, I don't. But tastes differ.