As you might know, nearly a half of all incoming calls are spam nowadays. Telemarketers use various tricks to get to you: sometimes they change the phone number to a local one, another time they try to hide the number to make you curious and answer. The only goal, as a rule, is to sell you some product or service.
Here is our step-by-step guide on how to block annoying calls from unknown (withheld, restricted, private) phone numbers on Android. We will show how to do this on various devices running different versions of Google's OS. The guide will be helpful to get rid of annoying spam calls from unknown callers.
Unfortunately, not all phone models are capable of blocking the calls from restricted numbers out of the box. It's quite a nonsense when you can add a certain number to your black list but can't do that for private numbers. So, in some cases you will have to install a third-party call manager to do that.
How to Block Calls from Unknown and Private Numbers on Pure Android 10
Finally Google added great options allowing to get rid of Private and Hidden phone numbers in Google Contacts. Here is how you can ban unwanted callers on pure Android. Screenshots taken on Google Pixel running Android 10.
Swipe up to open the app drawer.
Open Contacts (not Phone).
Tap the menu sandwich icon on the upper left.
Select Settings:
Scroll down and find Blocked numbers at the very bottom:

Here you can choose which type of callers to block:
– Numbers not in Contacts
– Private
– Pay phone
– Unknown
Select categories of callers you wish to ban on your phone. From now on such incoming calls will be immediately rejected.

As far as I remember, I did not have such options to ban hidden numbers on Android 9 on the same device (Google Pixel 2016) until I installed Android Q Beta despite the same Google Contacts app version. If you know more, tell us in the comments.
Block Unknown Callers on Samsung Galaxy Devices Running Android 9, 8, 7
Launch the Phone app: 
Tap the dots icon on the upper right and select Settings: 
Here select Block numbers: 
Activate the option Block unknown callers: 
From now on all calls from "private" and "unknown" numbers will be automatically rejected.
Block Calls from Hidden Numbers on Xiaomi (MIUI 10)
Here is how to do it on my Redmi Note 5:
Launch the Phone app: 
Go to Recents.
Here open the dialer: 
Open the menu: 
Head to Blocklist: 
Here make sure the Blocklist option is activated:
Then go to Blocked numbers: 
Here activate the option Block calls from hidden numbers: 
Done!
Block Hidden Numbers on Huawei
Follow the steps:
Open the Phone app as usual: 
Open the dialer: 
Here tap the dots icon on the right and select Blocked: 
Select Blocked rules at the bottom of the screen: 
Tap on Call block rules: 
Activate the option Block unknown/hidden numbers: 
How to Block Calls from Private/Unknown/Restricted Numbers on Old Devices under Android 4 and 5
Samsung
Go to Settings: 

Select My device and tap on Call category: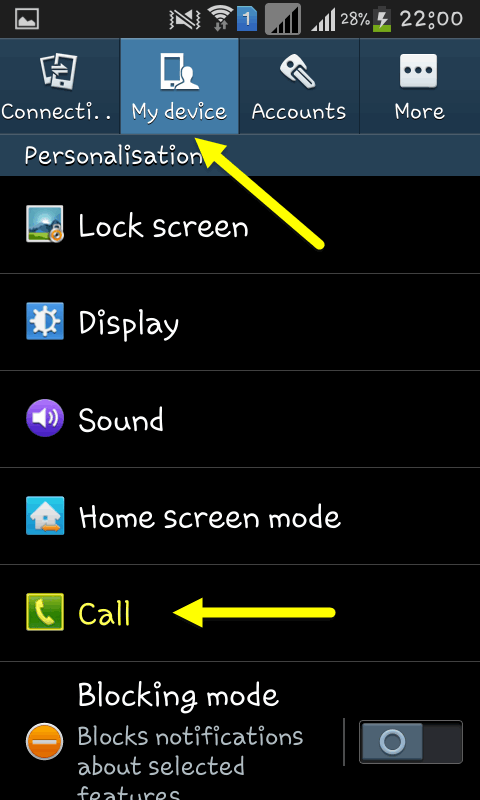 Choose Call rejection: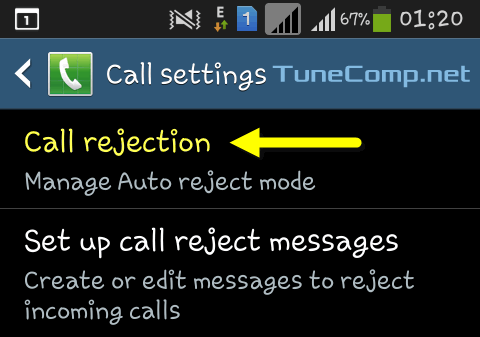 Check that the black list function is enabled. (The Auto reject numbers should be chosen in Auto reject mode setting).
Then enter the Auto reject list setting: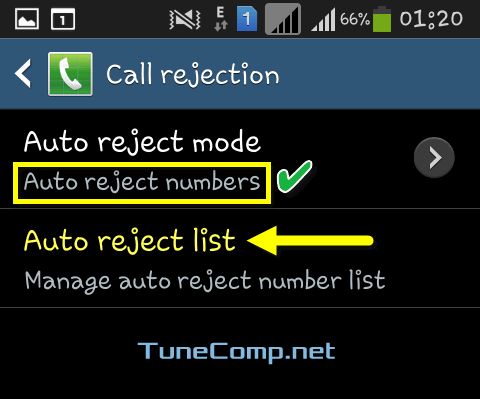 Check the flag Unknown to add all unknown callers to black list: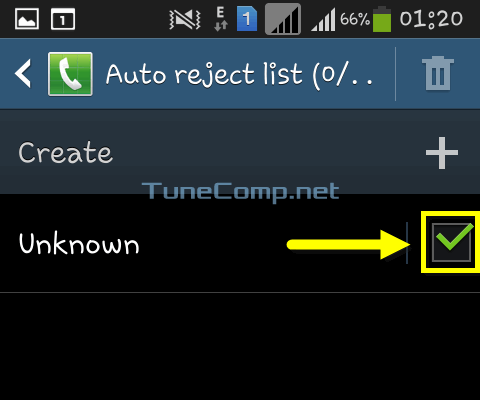 Henceforth, all incoming calls from restricted numbers would be automatically rejected.