Briefing page is a special screen designed for reading news from Flipboard. It comes with Samsung Galaxy devices out of the box.
Somebody may like it, but personally I think this is a quite intrusive promotion of the service to take a whole dedicated screen for this. You may also prefer to remove it from your home screens.
Here is how to turn off Briefing on Android. We will show how to do it on Samsung Galaxy Tab A6 SM-T585.
Follow the steps to disable Briefing and remove it from Home Screens:
Tap and hold on the home screen:

tap and hold to enter home settings

Swipe right to display Briefing:

swipe to the Flipboard Briefing

Tap the toggle to turn off the Briefing Screen and finally remove Flipboard news from your Galaxy device:

Disable Briefing on Android
No more Briefing: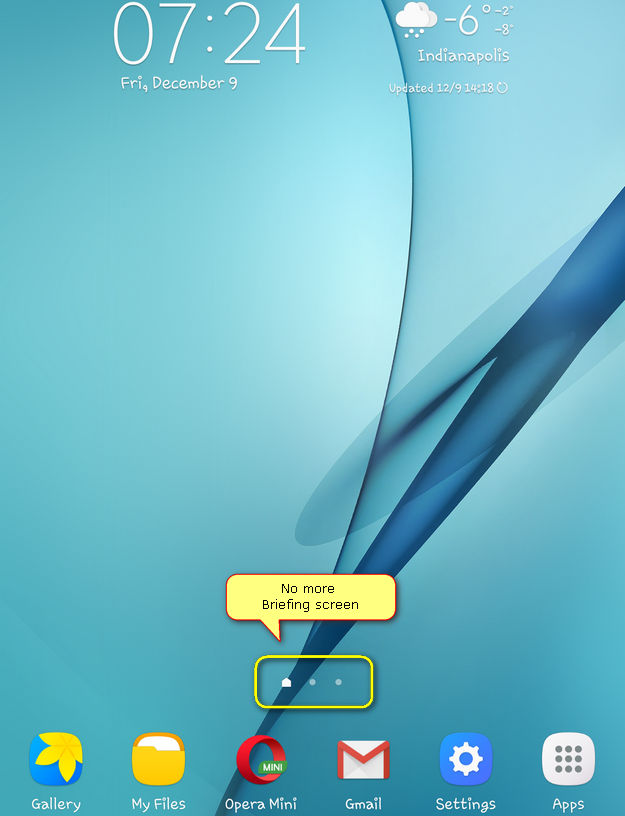 That's it!
If you have something interesting to add on the topic, feel free to drop a comment below. We love discussing such things.