Why Do It
Normally iPhone is configured to work in 3G or LTE depending on the country where you are using the device. When the signal of LTE is weak your phone will switch to 3G.
If 3G network coverage is poor iPhone will switch to 2G respectively. In some areas you can face the situation when the signal of 3G network is so weak or unstable that your iPhone will endlessly jump from 3G to 2G and backwards, causing a frenzied battery discharge.
In addition, you may notice a terrible quality of voice transmission. In such a case it is recommended to temporarily switch your iPhone to 2G to save the battery and at least be able to hear the person you are talking to.
How To Switch An iPhone To 2G Mode
Follow the steps:
Open Settings.
Go to

Cellular

.
Select Cellular Data Options: 
Tap Voice & Data (or "Voice" if your Cellular Data is currently disabled):  
Select 2G: 
Done! You device is now using only 2G network of your carrier.
2G mode
Once you've switched your iPhone to 2G it will display E near your carrier name that stands for EDGE. Don't be surprised if you discover that your Internet speed is too low. It's okay in the EDGE mode and it's normal when you are in the wilderness. But the voice transmission stability has great chances to improve.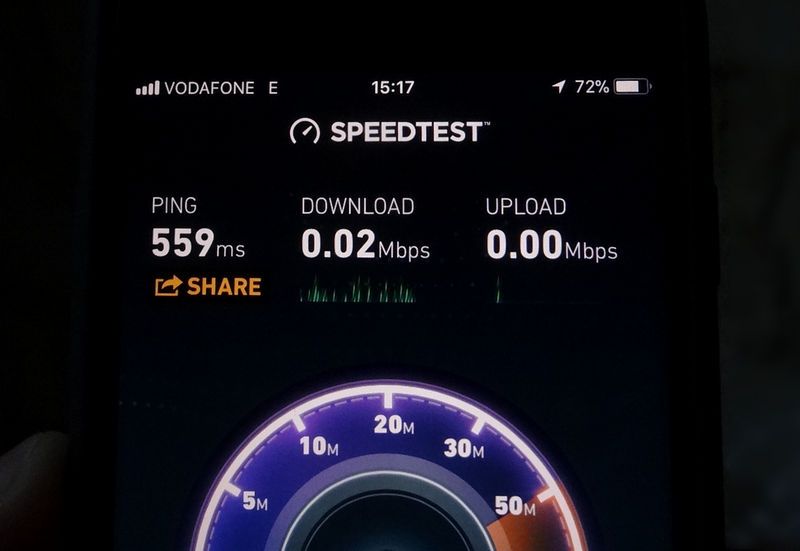 You can select 3G instead of LTE the same way if your LTE coverage is weak at the spot where you currently are. In such a way you will prevent your battery from losing power because of constant jumping from 3G to LTE and backwards.
Tell us in the comments under what kind of circumstances do you switch your phone to 2G mode? How does it help you?