iPhone devices receive the update to iOS 11.2. In the information it is declared about Apple Pay Cash to send, request and receive, improvement of stability and bugs fixes. One of the first things you will surely notice is that you cannot turn off Wi-Fi completely anymore. Tap on the Wi-Fi toggle in the Control Center and you will see the notification "Disconnecting Nearby Wi-Fi Until Tomorrow":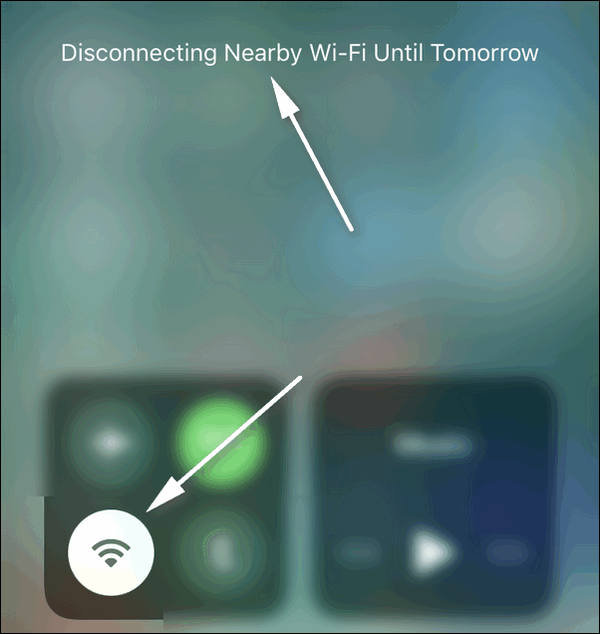 When you tap the toggle for the first time after you installed the update you will see "Disconnecting Nearby Wi-Fi Until Tomorrow. The current  Wi-Fi network and others nearby will be disconnected until tomorrow. Wi-Fi will continue to be available for AirDrop, Personal Hotspot, and location accuracy."
The same goes to for Bluetooth. The module stays available for Apple Watch, Apple Pencil, Personal Hotspot, and Handoff:
What Does This Mean?
If you see Disconnecting Nearby Wi-Fi Until Tomorrow (or Disconnecting Bluetooth Devices Until Tomorrow ) means that your Wi-Fi (or Bluetooth respectively) module will be turned off until 5:00 next morning local time. Besides that, you should be aware that wireless modules will be turned on again sooner if you reboot your device or move to another timezone.
How to Completely Turn Off Wi-Fi and Bluetooth on iPhone Running iOS of the Latest Version
If you wish to turn your WiFi and Bluetooth toggles and make them stay transparent instead of white color you need to turn off the modules using the Settings app:
Open Settings: 
Go to Wi-Fi.
Turn it off using the toggle: 
Go to Bluetooth and do the same. Ultimately you should see this in the Settings: 
Actually, I don't know for sure if the corresponding modules really switch off but the toggles will look like they did in iOS before 11.1 and earlier versions: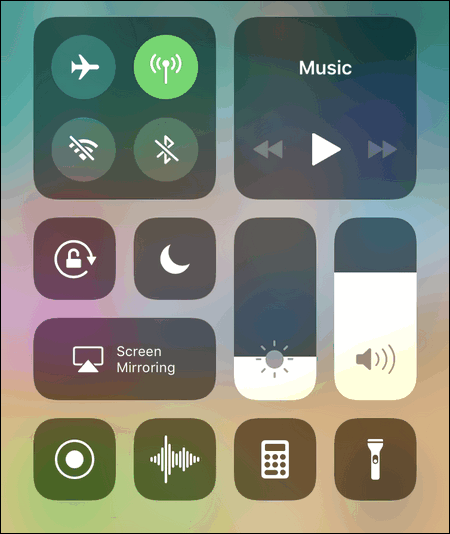 That's all I know about this feature.